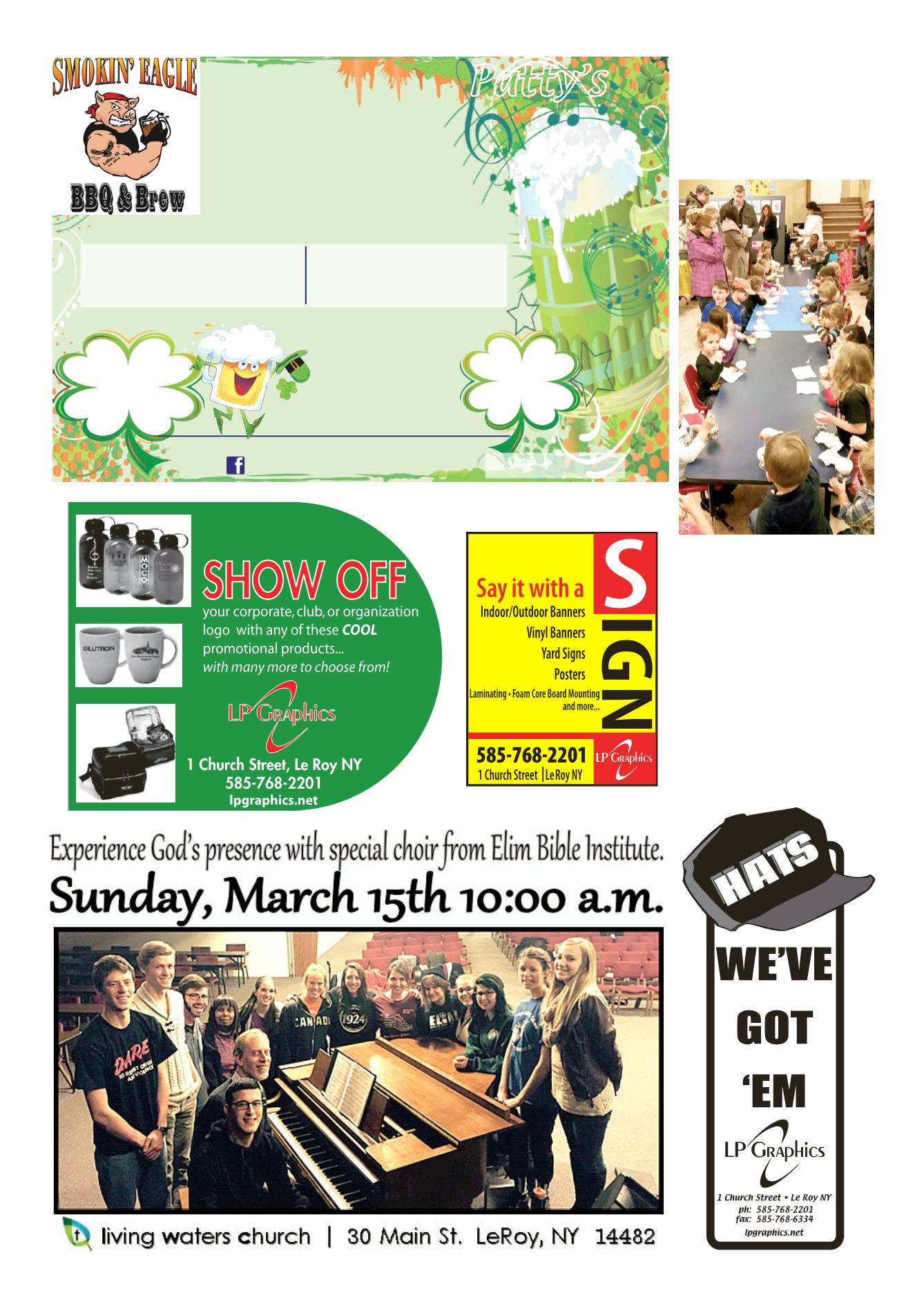 LEROYPENNYSAVER&NEWS -MARCH 8, 2015
SmokinEagle.com
9Main St., LeRoy • 768-4770
facebook.com/pages/Smokin-Eagle-BBQ
Guiness Beer on Tap!!
ReubensAvailable!!
GreenDraft Beer Available!!
Traditional CornBeef &Cabbage!!
St. Patrick's Themed Shots/Drinks!!
Saturday,March 14th
"Distant View"
performing from 9:30 to 1:30!!!
Analternative rockevening thatwill keep youmoving
all night long! …As always, NOcover charge!
Saturday the14th–Tuesday the17th!!
Offering FREE local delivery!!
Wide rangeof cateringoptions!!
Call us today,
tobookyour event!!
Askus about ourWingNight,
HappyHour, LateNight or
Sunday Funday Specials!!
WeAll
ScreamFor
IceCream!
Sunshine Nursery School's
nursery friends and families
came together for their An-
nual Open House/Ice Cream
Social. They proudly showed
off theirwinter projects, per-
formedan icecream songand
played on a bounce house!
Thank you Sunshine families
for your support!
lpgraphics.net
We'recurrentlyaccepting
all applications.