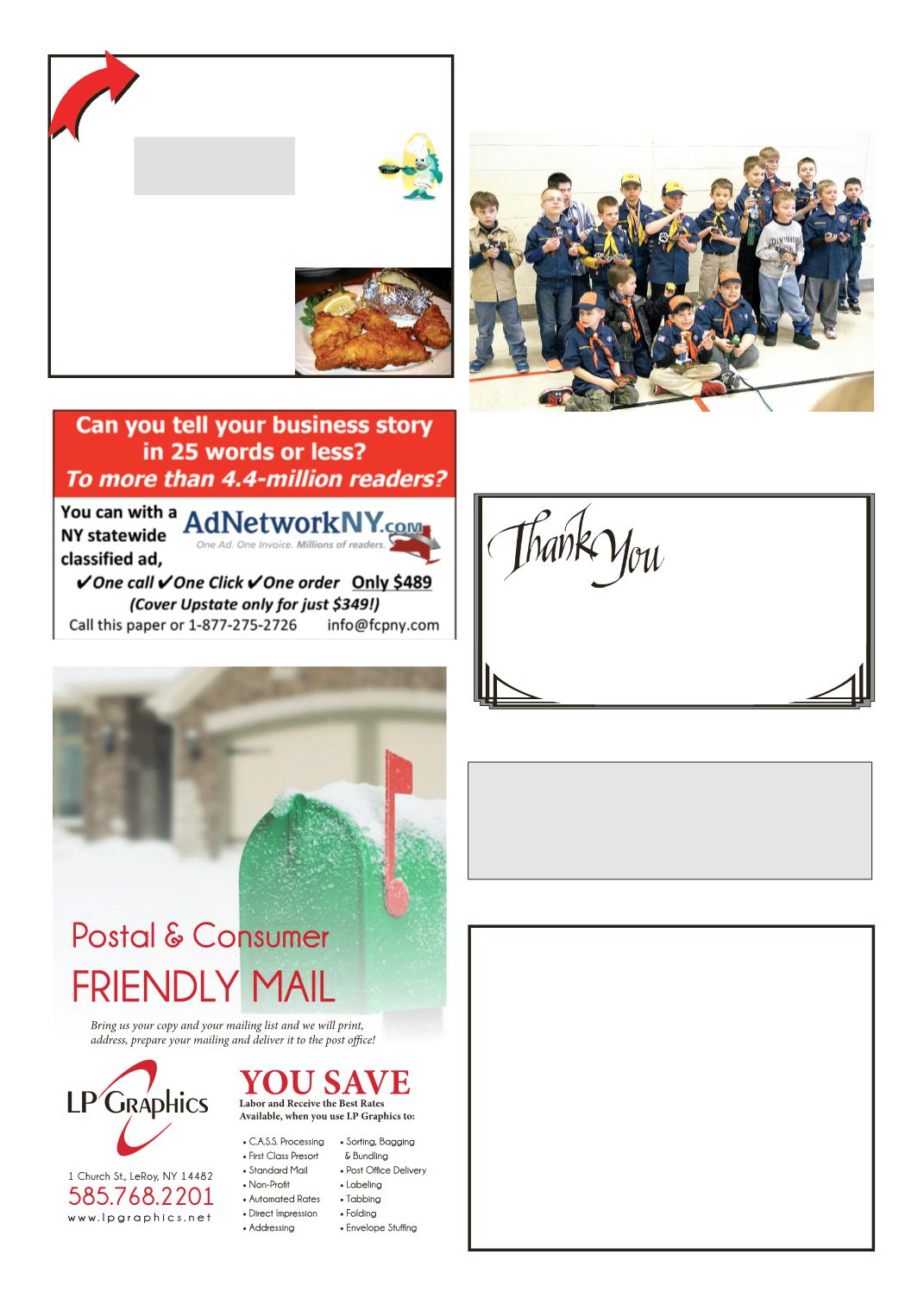 LEROYPENNYSAVER&NEWS -MARCH 8, 2015
SUPPORTYOUR LOCALADVERTISERS!
They help sponsor the local news section of the Le Roy Pennysaver.
THANKS FORYOUR SUPPORT!
NOWHIRING
FACTORYPOSITIONS
Seeking energetic dependable individuals for
steady year round employment.
• Wages start at $11.00 per hour
• Medical Benefits available
FactoryPositions
POBox 190, LeRoy, NY 14482
Le Roy Cub Scout Pack 23, chartered by Our Lady of Mercy,
held their annual PinewoodDerby onFebruary 28th.
CubScouts
HoldPinewoodDerby
Would like to say thank you to everyone
for their outpouring of thoughts& prayers.
A special thank you to
Vern andDebbieFalcone and the staff
at theLeRoyVillageGreen.
585-502-5155
FISH FRY
4pm til
SoldOut!
FridaysDuringLent (includingGoodFriday)
Regular FishFry •Mini FishFry orBroiledFish
TakeOutOrEat In