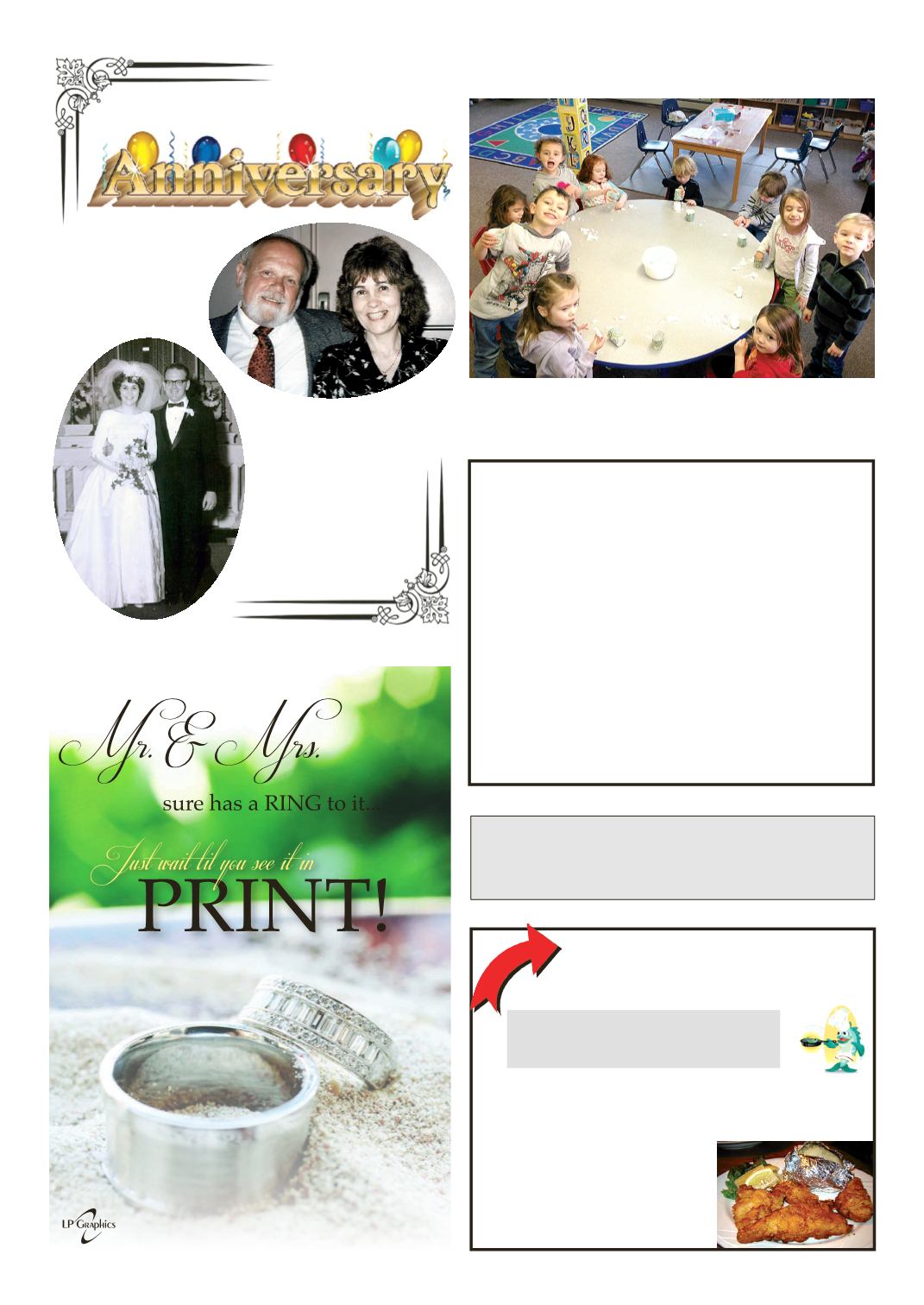 LEROYPENNYSAVER&NEWS - FEBRUARY 22, 2015
SUPPORTYOUR LOCALADVERTISERS!
They help sponsor the local news section of the Le Roy Pennysaver.
THANKS FORYOUR SUPPORT!
NOWHIRING
FACTORYPOSITIONS
Seeking energetic dependable individuals for
steady year round employment.
• Wages start at $11.00 per hour
• Medical Benefits available
FactoryPositions
POBox 190, LeRoy, NY 14482
Sunshine Nursery School children haven't grown tired of the
snow!Picturedhereare thePre-K friendsbuildingmini snowmen
and experimentingwith snow. Brrrr!
IndoorSnowPlayAt SNS
Mom
andDad
Love,
TheKids
and
GrandKids
1ChurchSt., LeRoy, NY14482
585.768.2201
585-502-5155
FISH FRY
StartingFebruary 20th
4pm til SoldOut!
FridaysDuringLent (includingGoodFriday)
Regular FishFry •Mini FishFryorBroiledFish
TakeOutOrEat In