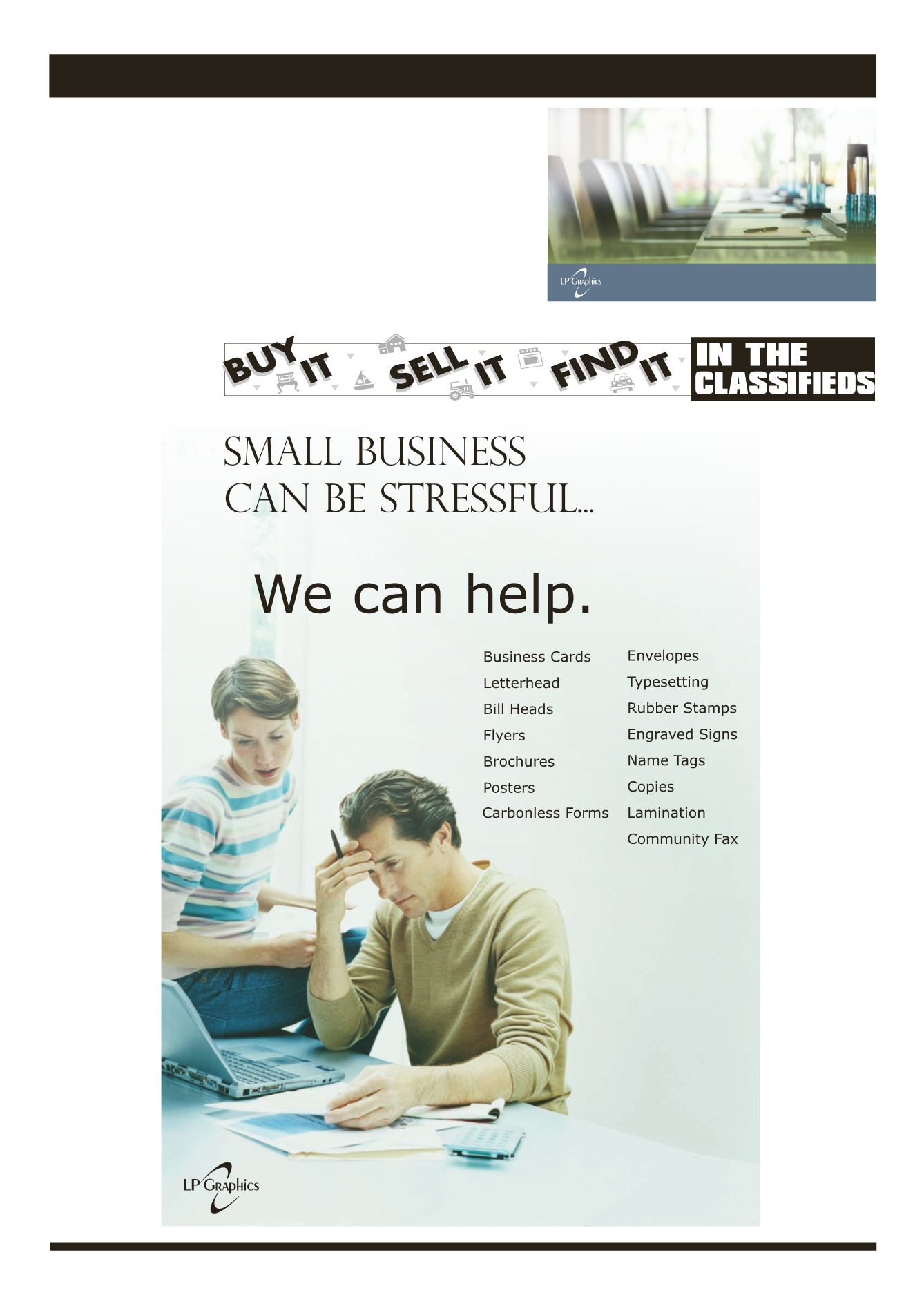 LEROYPENNYSAVER&NEWS - FEBRUARY 22, 2015
FORECLOSED LAND!
acres-$14,325, 7 acres-$16,415,
9 acres- $19,100. Prime Upstate
NY location just off theNY State
Thruway! Buy all 3 for less than
$49,000!Woods,dramaticviews,
townrd,utils,cleartitle,EZterms!
ABANDONED FARMLAND!
6 acres - $24,900. Beautiful
xmastreeplantation,Babbling
brook, Nice views, Gorgeous
country setting! Less than
3.5 hrs fromNYC. Call 1-888-
Switch & Save Event
DirecTV! Packages starting at
of HBO, STARZ, SHOWTIME &
Ticket Included with select
Only. IVSupportHoldings LLC
-AnauthorizedDirecTVDealer.
Someexclusionsapply-Call for
DO YOU HAVE VACATION
PROPERTY FOR SALE OR
RENT?
nearly3.4millionhouseholds
andover 4.6millionpotential
buyers, a statewide classified
adcan'tbebeat!Promoteyour
propertyfor just$489fora25-
wordad. Place your adonline
at AdNetworkNY.com or call
MissingSomething?
Dress Shirts, Polos, Vests, Hats, Jackets, Etc.
1ChurchSt.
LeRoy, NY14482
585.768.2201
1ChurchSt., LeRoy, NY14482
585.768.2201
raphics.net