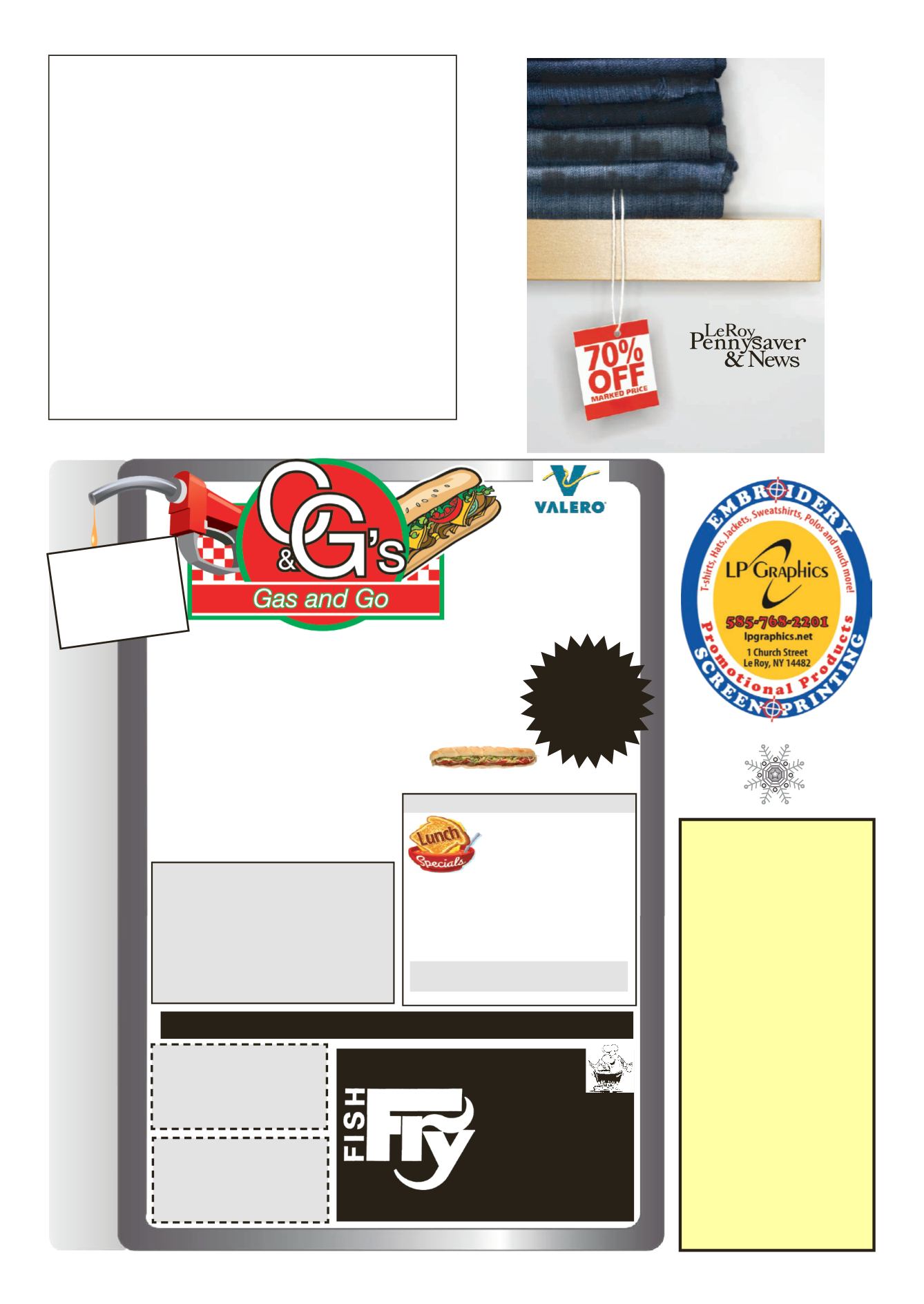 LEROYPENNYSAVER&NEWS - FEBRUARY 1, 2015
Machpelah
Cemetery
Annual
Plot
Owners'
Meeting
Saturday,
Feb. 21st, 2015
Thank you to the LeRoy com-
munity for approving the LeRoy
Central School District's R.I.T.E.
The Woodward Memorial Li-
braryStaff andBoard of Trustees
arevery supportiveof theplan for
theWolcottStreetSchoolLibrary/
Media Center to move from the
PublicLibrary to themain school
For many years theWoodward
Memorial Library has experi-
enced a mutually beneficial, col-
laborative relationship with the
LeRoy Central School District.
TheWoodwardMemorialLibrary
Board of Trustees and staff are
thankful for theDistrict's consis-
We concur with the District's
belief that the School Library/
Media Center services will best
be delivered on the school prem-
ises. This is a win-win endeavor
as it will allow the Woodward
Memorial Library to expand its
children's program in an excit-
ing and innovative way and will
enable Wolcott Street School to
offerasecure libraryenvironment
and a technologicallyprogressive
facility for their students.
We look forward to a continued
cooperative, collaborative rela-
tionship with the LeRoy Central
School District as this transition
From theStaff andBoard of the
R.I.T.E. Project
Advertise •Classifieds •News •HelpWanted •CommunityCalendar
585.768.2201
1ChurchSt., LeRoy, NY14482
Buy 1LargeCheesePizza
..................................$8.99
Get SecondLargeCheesePizza
.....................$5.00
Extra toppings $1.50.
NoCouponsPlease.
EARLY BIRDPIZZA SPECIAL!!
Sun. •Mon. •Tues. -LargeCheese - 16"
FRESHMADE TOORDER SUBS
ColdSub
......................$7.99
Hot Sub
.............................$8.99
MEAL DEAL
NoCouponsPlease
LargeCheesePizza&
12BuffaloWingsBone-in
CheckOut
Our GAS PRICE
5¢OFF
Every SUNDAY
NoCouponsPlease
Saturday& Sunday ONLY
SUPERSUBSPECIAL
(ColdSub)
Monday-Friday
$5.00
IncludesFountainDrink
Homemade Chili Available
Monday- TunaNoodleCasserole
Tuesday- StuffedShellswithRoll
Wednesday-GoulashwithRoll
Thursday- 1/2ColdSubwithBagofChips
All LunchesComeWith
16 oz. FountainDrink!
*Subject to change
Expires February 28th
Expires February 28th
NotGoodWithSpecials
FRIDAYS!
WithColeslaw, Fries,
Roll&Butter
ServedTil 7 pm