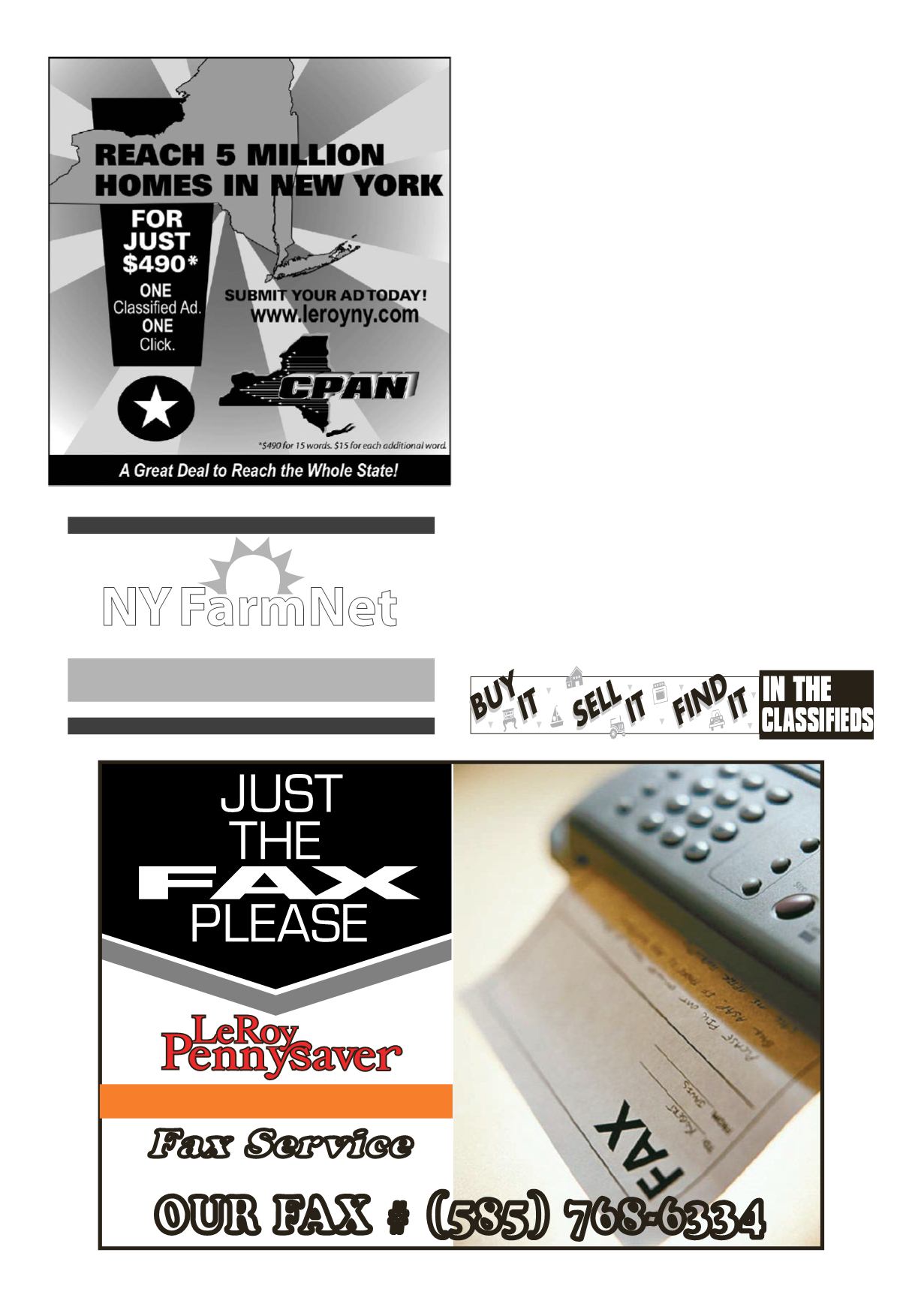 LEROYPENNYSAVER&NEWS -FEBRUARY 1, 2015
1ChurchSt., LeRoy, NY • (585) 768-2201
Buffalo State is pleased to
recognize the following students
whowere named to the fall 2014
dean's list. To qualify, students
must complete at least 12 credit
hours and earn a GPA of 3.5 or
CodyNiccloy
York majoring in individualized
chaelBroganhas announced that
Drew Lawrence
achieved dean's list status at the
collegefor theFall2014semester.
Amatriculated undergraduate
studentwho attains agradepoint
average of 3.30 or better in any
onesemester iseligible fordean's
Courtney MAlexyn
gen, a Senior EnglishMajor has
been named to the Fall 2014
Dean's List at St. John Fisher
College inRochester,NewYork.
To be eligible for the Dean's
List at St. John Fisher College,
a student must have attained at
least a 3.5 grade-point average
FionaO'Connor
a graduate of Le Roy Central
School majoring in theatrewith
a focus on acting and directing,
has been named to the Dean's
List for the Fall Semester 2014
at BaldwinWallace University,
according to Stephen D. Stahl,
Provost.Studentswho receiveat
leasta3.6GPAforsevenormore
gradedhours inasinglesemester
are named to theDean'sList.
Congratulations to the follow-
ing St. Bonaventure University
student who was named to the
dean's list for fall 2014:
Chelsie Hixenbaugh
special educationmajor is from
Charlotte Carmel
was named to theDean's List at
TheCollegeatBrockport for the
School of TheArts, Humanities
and Social Sciences for the fall
2014semester.Toqualify for the
Dean's List, students must earn
NYFarmNet
Brightening the futureofNYagriculture since1986
BusinessPlanning •Retirement&EstatePlanning
FinancialAnalysis •StressManagement
PersonalWellbeing •BusinessTransfers
1.800.547.FARM • NYFarmNet.org
100%FREE&CONFIDENTIAL