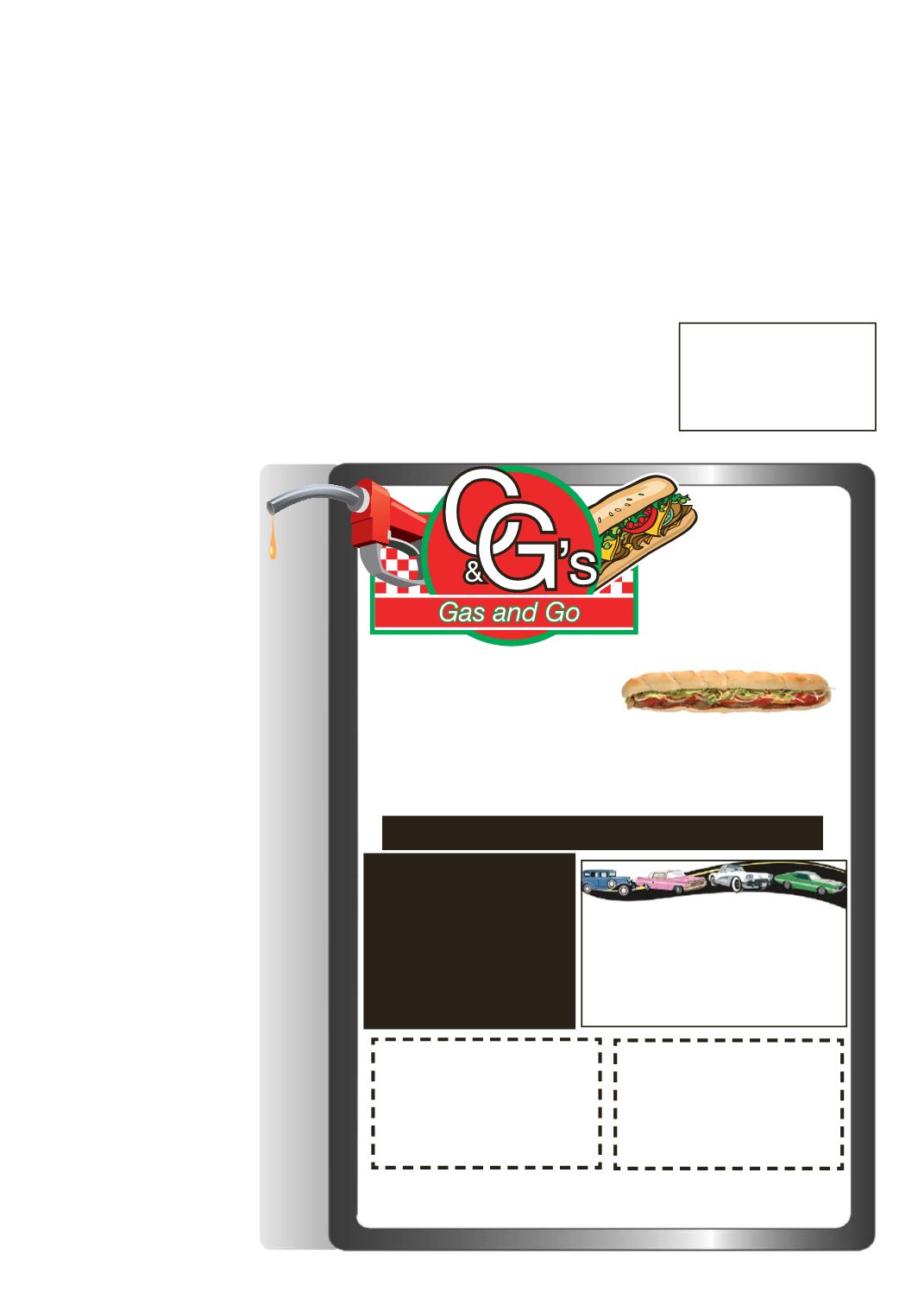 LEROYPENNYSAVER&NEWS - JUNE 22, 2014
Expires June 30th
Expires June 30th
ValeroGas •DailyNewspapers
LivingstonCo.News,BuffaloNews,NYTimes
LargeCheesePizza (16")
baked to order
..........................$8.99
Additional Toppings .....
LargeSubSandwich (12")
1/2 lb. meats& veggies
.......................................................$7.99
LargeChickenWings (10 count)
......................................$8.99
FriedTo order
BonelessChickenWings (12 count)
.................................$8.99
SELECTIONOFSODA •BEER •MILK •SNACKS
bySenatorRanzenhofer
June 2014
Withonlya fewdays left in the
2014 Legislative Session, many
bills already passed by the State
Senateareawaitingactionby the
The State Senate has been
workingdiligentlyon legislation
to endpregnancydiscrimination
in the workplace and also to
prevent the tragedy of human
trafficking. In particular, two
piecesof legislationdealingwith
both these issuespassed theState
Senatefirst in2013 and again as
against pregnant women threat-
ens the health and economic
security of women and their
families. Recent court decisions
have not helped either, resulting
in confusion as to what protec-
tions pregnant women can rely
Senate Bill S5880 would end
pregnancy discrimination in
the workplace by requiring em-
ployers to provide appropriate
accommodations in a supportive
workplace environment for em-
ployees with pregnancy-related
medical conditions. Somepreg-
nant workers require modest
adjustments on the job for con-
ditions related to pregnancy and
childbirth inorder tostayhealthy.
For example, employees may
requireastool tositon, a transfer
away from hazardous duties, or
a temporary reprieve fromheavy
lifting. In a bi-partisanmanner,
the State Senate voted unani-
mously to pass the bill, yet the
StateAssembly has not brought
the bill to thefloor for a vote.
Another initiative the State
Assembly has failed to pass is
the Trafficking Victims Protec-
tion and Justice Act. Senate
Bill S5879B would save lives
by preventing the exploitation
of children and adults who are
victims of human trafficking.
This bill would toughen pen-
alties against those who buy
and sell youngwomen,men and
children, as well as strengthen
the investigative tools needed to
make a case against traffickers.
Among its provisions: raising
the penalty for sex trafficking to
aClassBviolent felony and cre-
ating the offense of "aggravated
representing theCountyofWest-
chester, has been pushing her
colleagues toacton these two im-
portant proposals. It ismy hope
that shewill be able to convince
theStateAssemblyLeadership to
Lastly, the Joint Senate Task
Force has recommended a com-
prehensive legislative package
of 23 bills to address issues sur-
StateAssemblyMustChange ItsCourseOf Inaction
On Important Issues
rounding the rise in heroin and
opioidaddiction. The legislative
package aims to prevent drug
abuse and overdoses; increase
the availability and efficacy of
addiction treatment; andenhance
the tools provided to law en-
forcement to keep heroin off our
streets. Toomany tragedieshave
occurred for the StateAssembly
These examples illustrate that
the StateAssembly, led byShel-
don Silver, has not shown lead-
ershipon these important issues.
TheStateAssemblymust change
its course of inaction on each
and everyoneof these important
legislative proposals. I will be
working with my colleagues in
theStateLegislature tocallon the
Leadership in theStateAssembly
to put these bills to a vote.
Don't waste precious time
A& J's
IceCream
FridayNight
June 27th
6:00 to 9:00pm
$
5.00 LUNCHES
T - 2Slices Pizza& 3Wings
W - Spaghetti&Meatballs -
ALLLunchSpecials IncludeFountainDrink