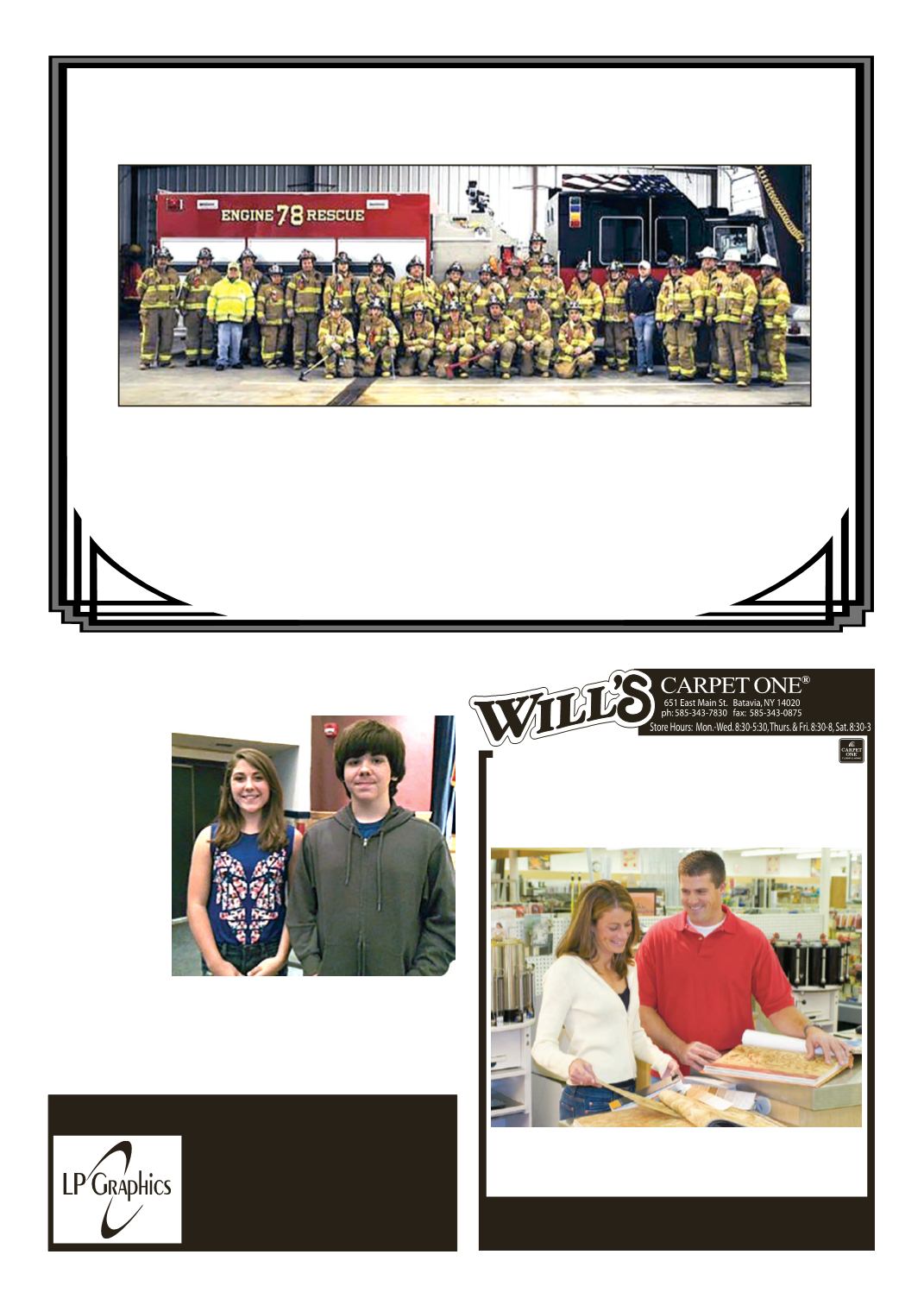 LEROYPENNYSAVER&NEWS - JUNE 22, 2014
FLOOR
&HOME
TheONE store for your perfect floor.
1ChurchSt., LeRoy, NY14482
585-768-2201
FAX585-768-6334
WeDo
ThanksToAll!
ThePavilionVolunteerFireDepartment wants to say a SPECIALTHANKYOU toEVERYONE
that helped out at the fire on June 1st inPavilion.
Thank you to all fire departments andEMS fromGenesee,Wyoming, Livingston
andMonroeCounties, who responded to the call.
PavilionFireDepartment would also like to thankPapaRoni'sPizzeria, PavilionFarmsGas Station,
PavilionHighwayDept., R.W. Taylor LLC, Jeff andRonaldConiber LLC, TownsendOil,
SalvationArmy and everyone in the communitywith their generosity.
Thank you again to everyone that helped out.
- PFD -
The Wolcott
Street School
held its annual
W.S.S.6thGrade
Spelling Bee on
Thursday, June
12,2014.Toqual-
ify, all 6th grade
students took a
challengingwrit-
ten test in the
classroom. Sev-
enteen students
competed forthis
year's title. After
seven competitive rounds,DaltonCowell spelledhisway tofirst
placeandKatieCarmichaelwas runner-up. Congratulations to
all participants and toDalton andKatie!
SpellingBee 2014
DoubleRoll
$14.99
Borders
$7.49