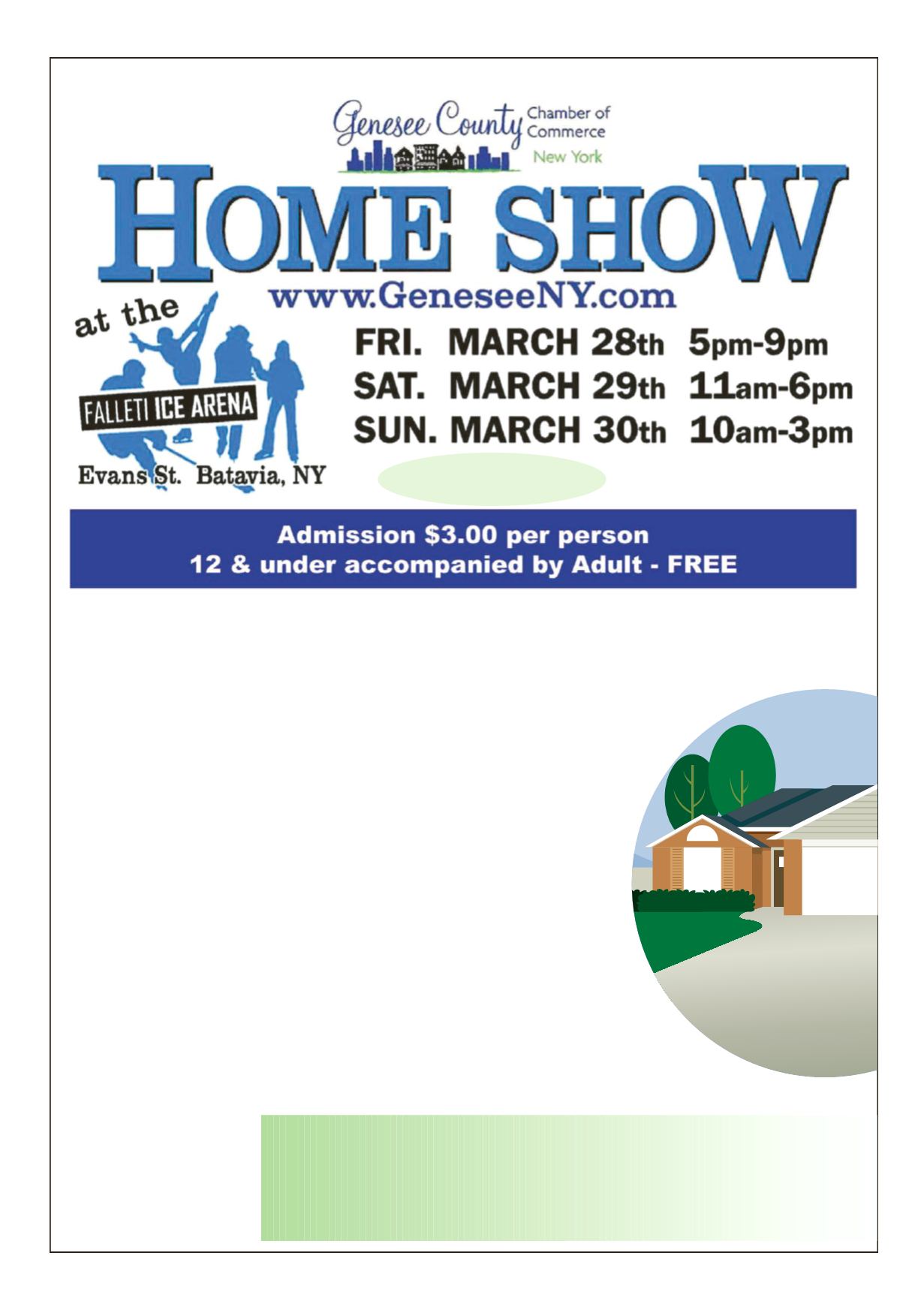 LE ROY PENNYSAVER & NEWS - MARCH 23, 2014
United Memorial Medical Center
Classic Home Improvements
Bank of Castile/Tompkins Insurance
Waters Basement Services, Inc.
Terry Hills Golf Course & Banquet Facility
Eric Von Kramer Roof & Exterior Cleaning
Marchese Computer Products
Vinyl Sticks Signs & Decals
Kreative Design Kitchen & Bath
Cedar Street Sales & Rentals
Max Pies Furniture Company
Bonarigo and McCutcheon Law Office
Braymiller Builders of WNY, Inc.
Refuse 2 Lose Martial Arts
Sterling Tents & Awning, Inc.
$1.00 OFF Admission Coupons available
at Genesee County Chamber of Commerce or at any
of the Home Show vendors listed below:
Win a $500 Gift Certificate
from one of the participating Home Show Vendors!
Raffle will be drawn at the end of Home Show, Sunday,
Do not need to be present to win.
For more information
585-343-7440
Concessions by
Alex's Place