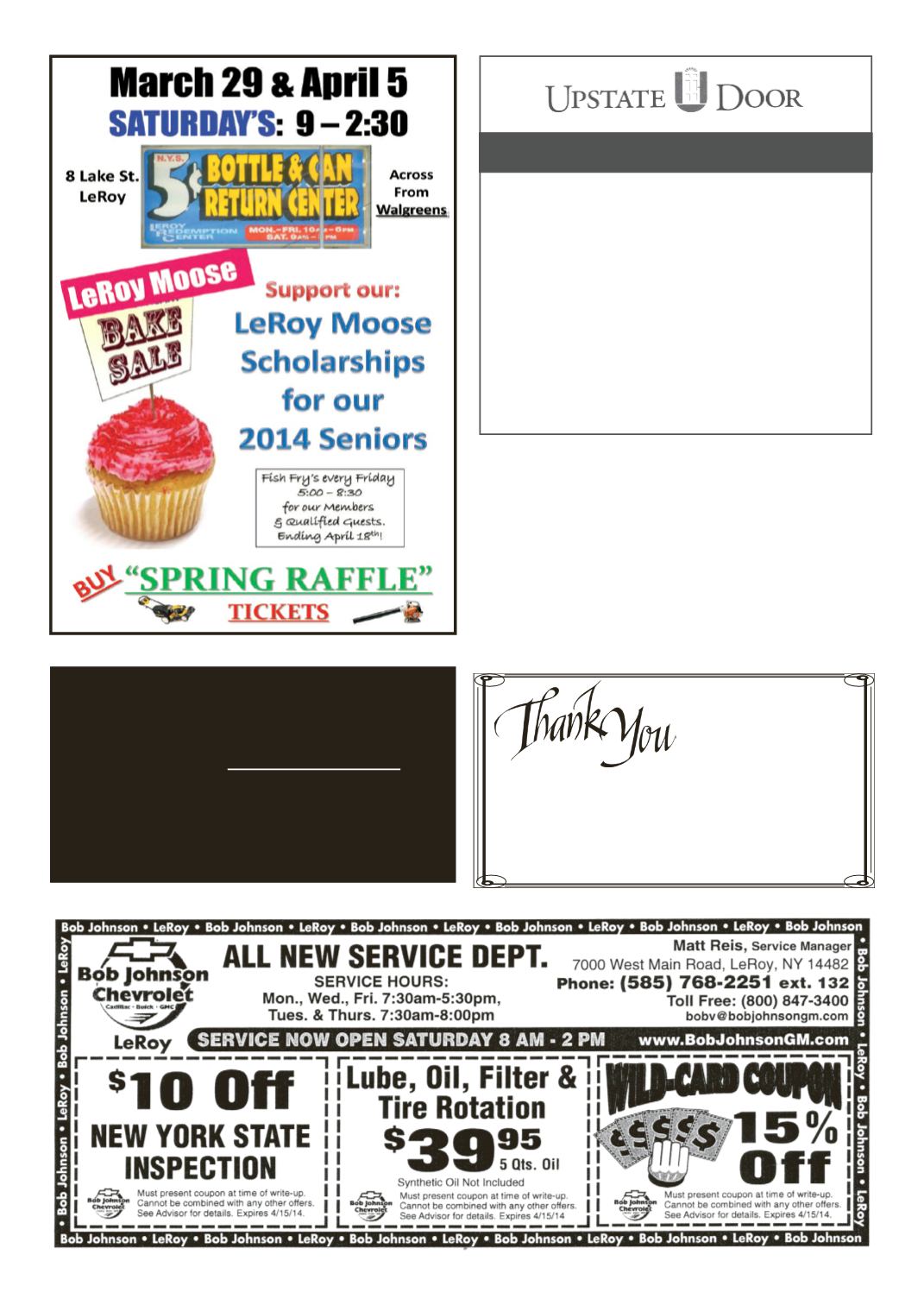 LE ROY PENNYSAVER & NEWS - MARCH 23, 2014
Growing hardwood door manufacturer is seeking an Inside Sales
Estimator. Duties will include: communicating with customers via
phone and email, developing sales estimates, entering and
processing customer orders. Computer skills includingWord and
Excel are required. Sound math and excellent customer service skills
are required. Minimum of a 2 year degree or experience in a related
or mail resume to: Upstate Door, Inc.
26 Industrial Street | Warsaw, NY 14569
Distinctive Door Solutions
Will be held
April 5th, 2014
at 1:00 pm
At the home of Jean Kelkenberg
11304 Starr Rd., Wyoming, NY
All lot owners are welcome to attend.
Trustee. I ran on a record
of "Principled Leadership" and you can count on me to
continue that over my next term. I appreciate your confi-
dence in me and, as always, feel free to contact me at any
time with your questions/concerns/comments.
Mackenzie Heale,
inal justice major from Bergen,
N.Y., was one of 60 University of
Pittsburgh at Bradford juniors and
seniors named to the 2013-2014
edition of "Who's Who among
Students in American Universi-
Students were selected for this
honor based upon a combina-
tion of the following criteria:
leadership and participation in
co-curricular activities; service
to the college community; and