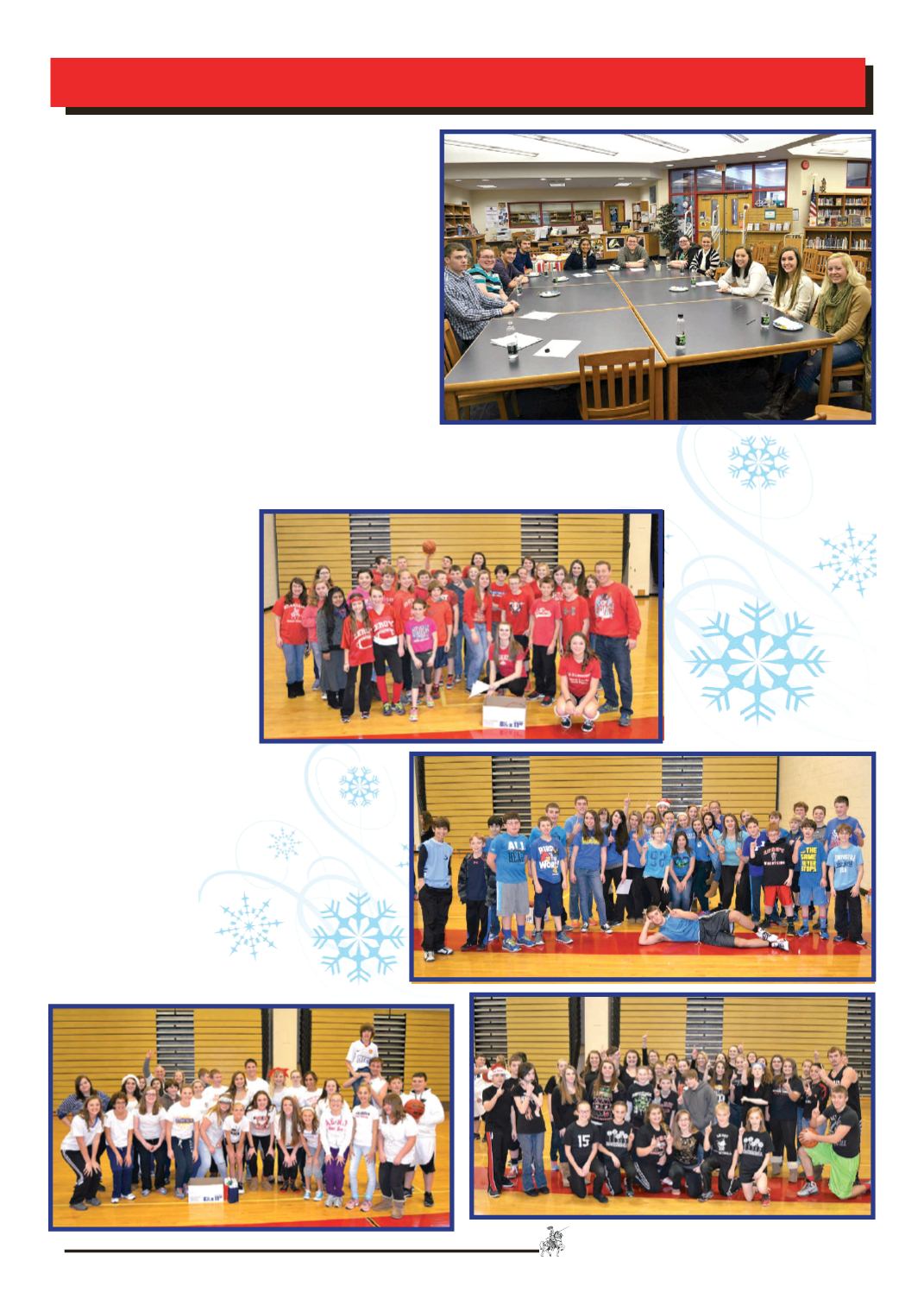 LE ROY PENNYSAVER & NEWS - FEBRUARY 2, 2014
2 Knightly News Quarterly Newsletter
Junior/Senior High School Happenings
Mrs. Lowe and Mr. McArdle are excited to report on an
outstanding Alumni Luncheon held on January 3rd. Twelve
former students attended, representing the classes of 2010-2013
and colleges from Cornell to Tampa. The scheduled one hour
luncheon lasted close to two hours as the conversation was
very rich and energetic. In addition, the principals gathered
information through a questionnaire. The alumni were presented
a glimpse of the new changes taking place next year. The
response was very positive from the alumni. Mr. McArdle and
Mrs. Lowe look forward to hosting this event every year in order
to stay connected with alumni. Several will be speaking with
our Juniors and Seniors about preparing for college and careers,
December 20th concluded our
Peer Helper Program between our
7th graders and our seniors. The
programbegan this summer during
orientation. Seventh graders were
connected with a trained Senior
Peer Helper, over the first five
months of the school year.
7th graders have a smooth and
successful transition to the
building. Mr. McArdle and Mrs.
Lowe would like to thank the
counseling staff for coordinating
the program and events, and
special thanks to the Senior Peer
they create for 7th graders
is outstanding. They clearly
provide great leadership and
mentoring. The culminating
event on December 20th had
students participating in a multi-
step relay race, a dance and an ice
Peer Helpers End With a Bang!