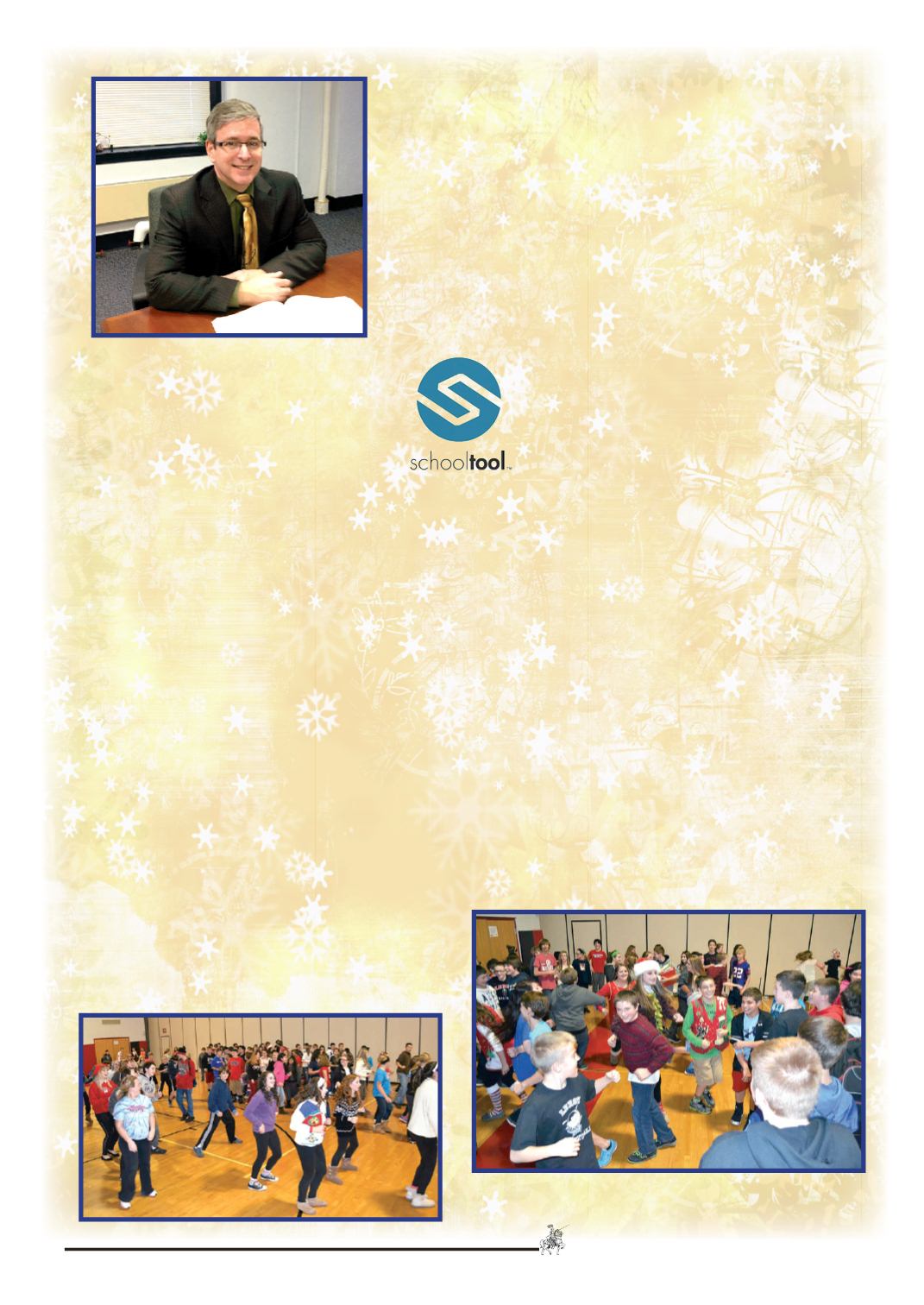 LE ROY PENNYSAVER & NEWS - FEBRUARY 2, 2014
4 Knightly News Quarterly Newsletter
We are excited to share that the Le Roy Central School District
is transitioning to a new student data management system.
tool
will be replacing the current student management
Schoolmaster
tool
has many positive features
that will help the District provide an exceptional, high quality
educational environment where all learners are empowered to
succeed. Below are some basic facts about School
tool
1. What is Schooltool?
tool
is a 100% web-based, student management
2. How will Schooltool benefit Parents & Students?
tool
provides easy access to information and
communication tools to keep students up to date and parents
informed, and teachers connected to both. The following are
key features of the Parent Portal:
• Easily e-mail teachers with a single click of a button
• View grades and in progress averages
As a thank you to students, the Jr. /Sr. High held 3 dances during
the school day prior to our Winter Break. Students were excused
early from lunch and went to the gym where there was a DJ.
Special thanks to students for all of their hard work, contributing
to food and toy drives and celebrating a great start to the school
year. Students had a great time!
• View assignment grades and attachments, both past and
• View attendance and discipline history
• View students' schedules
• See which class their child is in with the student locator tool
• Students can perform course requests for the upcoming
3. What is happening now with Schooltool?
• Preparing and transferring Schoolmaster data to School
tool
• Correcting inconsistencies and validating data transferred
by the student management systems.
4. When will Schooltool expect to be fully operational
at Le Roy?
More information will be coming soon.
"The Le Roy Central School District welcomes Mr. Robert Blake as
our new Director of Curriculum, Instruction and Technology. Mr. Blake
comes to us from Brockport and Hilton Central School Districts where
he has served as Assistant Principal, Director of ELA and a high school
He brings a wealth of knowledge and expertise in the area of curriculum
development. Bob is excited to join the Le Roy family and work with us
to make our district the best by any measure."
We Surprised Our Students!