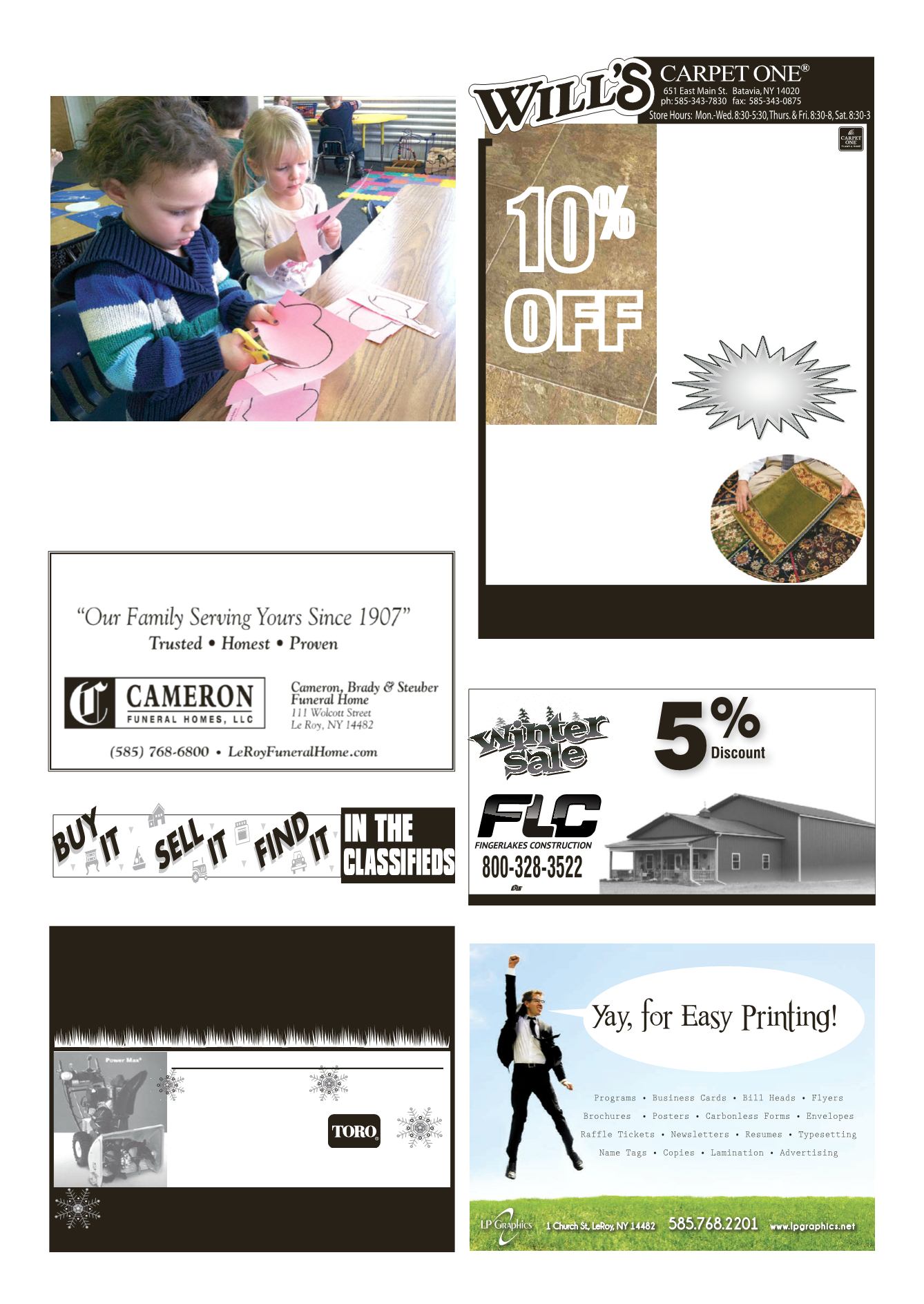 LE ROY PENNYSAVER & NEWS - FEBRUARY 2, 2014
LOWEST
PRICE
For In-Stock
VINYLS
(til February 15th)
OFF
We've got way too many
CARPET SAMPLES!
We're Giving Them Away
For FREE! (limit 6)
Great For Dog Beds, Boots
or Car Mats.
Part of the family of companies
fingerlakesconstruction.com
Pre-Engineered
Post FrameBuildings
Visitourwebsite for completedetails!
Helping Families Celebrate a Life Lived
"Service Is Our Specialty"
1818 Linwood Rd., Linwood, NY
HOURS: Mon.-Fri. 8 am-5:00 pm, Sat. 8 am-12:00 noon
LINWOOD
0
%
For 18
Months!
Parts • Sales • Service - We Service ALL Brands!
Fall/Winter Service Specials Now in Progress!
The Nursery children at Love Bugs Preschool have been working
hard all year learning how to use scissors to cut out many different
shapes. The month of January has been filled with exploring
the many different shapes and patterns of the season of winter.
Pictured here are some children from the morning class cutting
out winter mittens.
Using Scissors