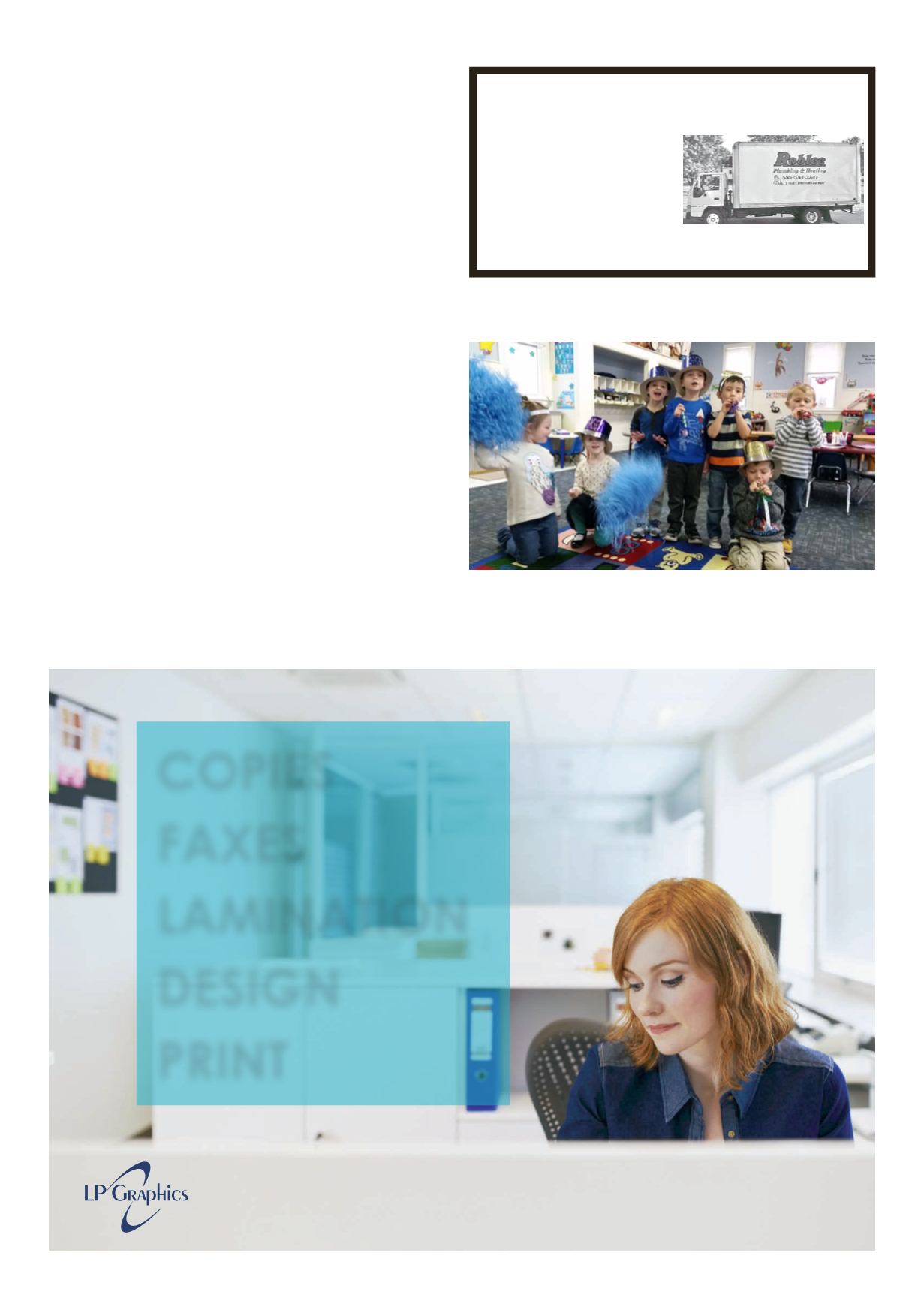 LE ROY PENNYSAVER & NEWS - JANUARY 8, 2017
Message from the
Superintendent
Greetings and welcome to 2017! Our students have returned from
winter break and are back into the routine. Thus far, the weather has been
cooperating, although it is clear the cold air is on the way. Here are some re-
minders. Please have your children dress appropriately for these cold days,
especially if they are walking to school. While a brisk winter walk is great
exercise for both the body and mind, it is important to keep any exposed
skin covered! Also, please remember that the Wolcott Street School doors
open promptly at 8:45 am (7:45 am for band and chorus). Teachers are not
in classrooms, so there is no supervision for students prior to that time. We
know it is difficult for students to be waiting outside in the cold for extend-
ed periods of time, so timing their arrival to school as close to that time as
possible is very helpful. Thanks so much for your support with this.
The school board continues its search for the new superintendent.
Three finalists have been selected. They are: Dr. Jared Taft, Mr. Merritt
Holly, and Mr. Brian Bartalo. Dr. Taft is currently the Pathways in Technol-
ogy (P-TECH) Administrator and High School Assistant Principal of Lack-
awanna High School in Lackawanna, NY. Mr. Holly has served as Princi-
pal of Caledonia-Mumford High School since 2011 and Mr. Bartalo is the
High School Principal and International Baccalaureate Head of School of
Hilton High School where he has served since 2005. The finalists will visit
the district on January 17th, 18th and 19th, with Dr. Taft on January 17th,
Mr. Holly on January 18th, and Mr. Bartalo on January 19th. Meet and
greet forums, which are open to the public, will be held each day in the Me-
morial Auditorium at the Wolcott Street School from 4:05-4:35 p.m. Please
feel free to attend and meet the candidates.
Stay warm!
Sincerely,
Kim Cox, Superintendent of Schools
1 Church St., LeRoy, NY 14482
585.768.2201
www. l pg
r aph i c s . ne t
COPIES
FAXES
LAMINATION
DESIGN
PRINT
ROBLEE
Plumbing & Heating, LLC
10991 Lake Rd., Pavilion • (585) 584-3841
Fully Insured
LUXAIRE
Furnaces
GOULD
Pumps
NYS Certified Backflow Tester
All Types Of Plumbing
& Heating Jobs
Water & Sewer Lines • Water Treatment & Conditioning Systems
eow
Established 1947
The 5 day Pre-k friends at Love Bugs Preschool wish everyone a
Happy New Year. The children got right back into the swing of
things after break. They will be working hard and learning a lot
during the month of January.
Happy New Year