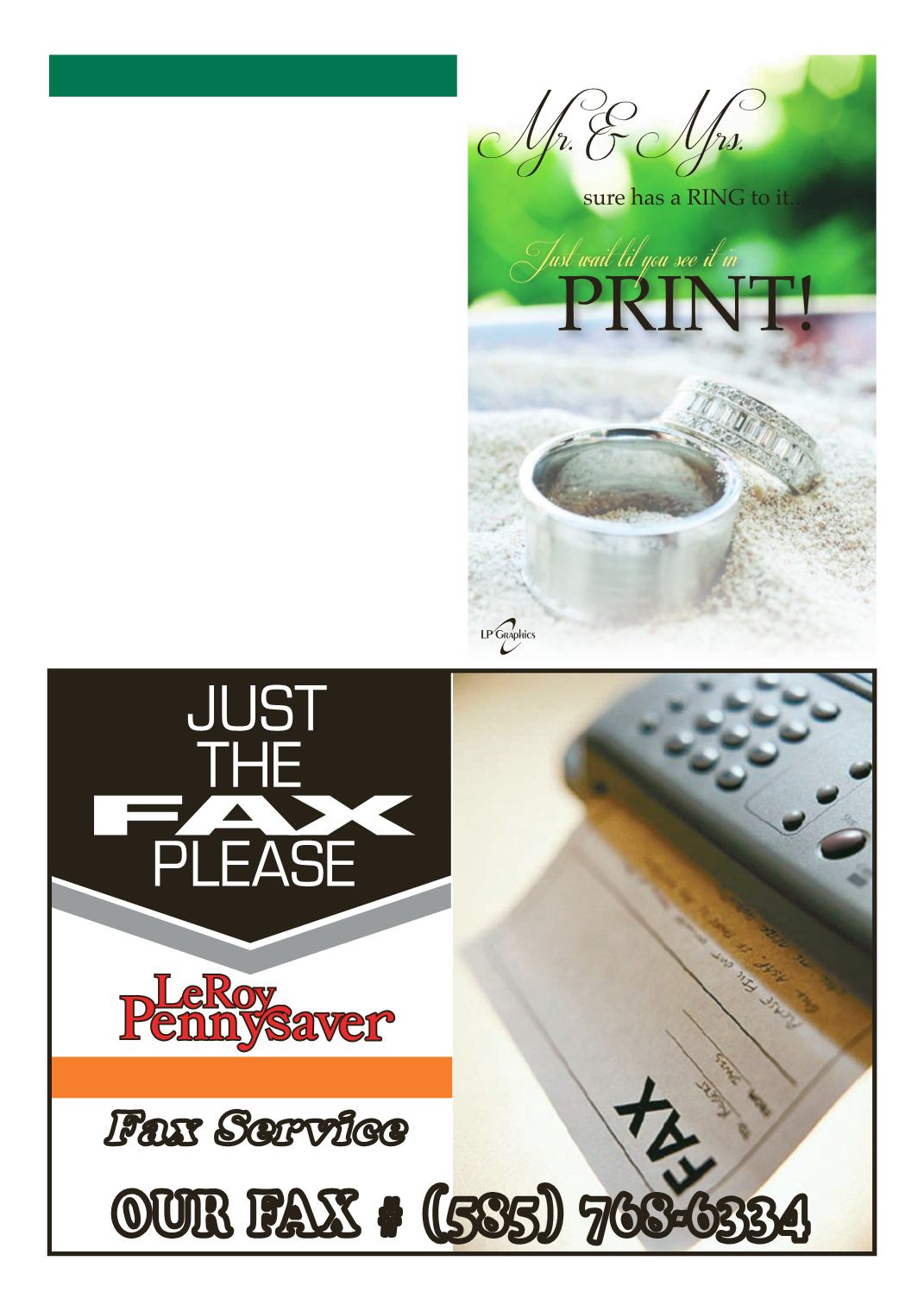 LE ROY PENNYSAVER & NEWS - OCTOBER 30, 2016
PROMOTE YOUR VACATION
PROPERTY STATEWIDE!
Homes,
camps, land for sale? ADVERTISE
WITH US! Selling or renting, we
connectyouwithnearly3.2million
consumers (plus more online!)
with a statewide classified ad. Ad-
vertise your property for just $489
for a 25-word ad, LESS for regional
coverageareas.VisitAdNetworkNY.
com or call 1-877-275-2726.
A PLACE FOR MOM.
The nation's
largest senior living referral ser-
vice. Contact our trusted, local ex-
perts today! Our service is FREE/ no
obligation. CALL 1-800-553-4101
DISH Network
-NEW FLEX PACK-
Select the Channels You Want.
FREE Installation. FREE Streaming.
$39.99/24 months. ADD Internet
for $14.95 a month. CALL 1-800-
826-4464
NFL SUNDAY TICKET (FREE!)
w/Choice Package - includes 200
channels. $60/mo for 12 months.
No upfront costs or equipment to
buy. Ask about next day installa-
tion! 1-800-931-4807
PROMOTE YOURUNIQUE PROD-
UCT
, SERVICE or WEBSITE! Ad-
vertise with us! Reach as many
as 3.3 million consumers in print
-- plus more online -- quickly and
inexpensively! Ads start at $229 for
a25-wordad.VisitusatAdNetwor-
kNY.com
or call 1-877-275-2726
SOCIAL SECURITY
DISABILITY
BENEFITS. Unable towork? Denied
benefits?We Can Help!WIN or Pay
Nothing! Contact Bill Gordon &
Associates at 1-800-919-8208 to
start your application today!
SUPPORT OUR SERVICE MEM-
BERS
, veterans and their families
in their time of need. For more
information visit the Fisher House
website at
www.fisherhouse.org
XARELTO USERS
have you had
complications due to internal
bleeding (after January 2012)?
If so, you MAY be due financial
compensation. If you don't have an
attorney, CALL Injuryfone today!
1-800-340-6821
CLASSIFIEDS
COMMUNITY
Fax Service
1 Church St., Le Roy, NY • (585) 768-2201
OUR FAX # (585) 768-6334
1 Church St., LeRoy, NY 14482
585.768.2201
www.lpg
raphics.net