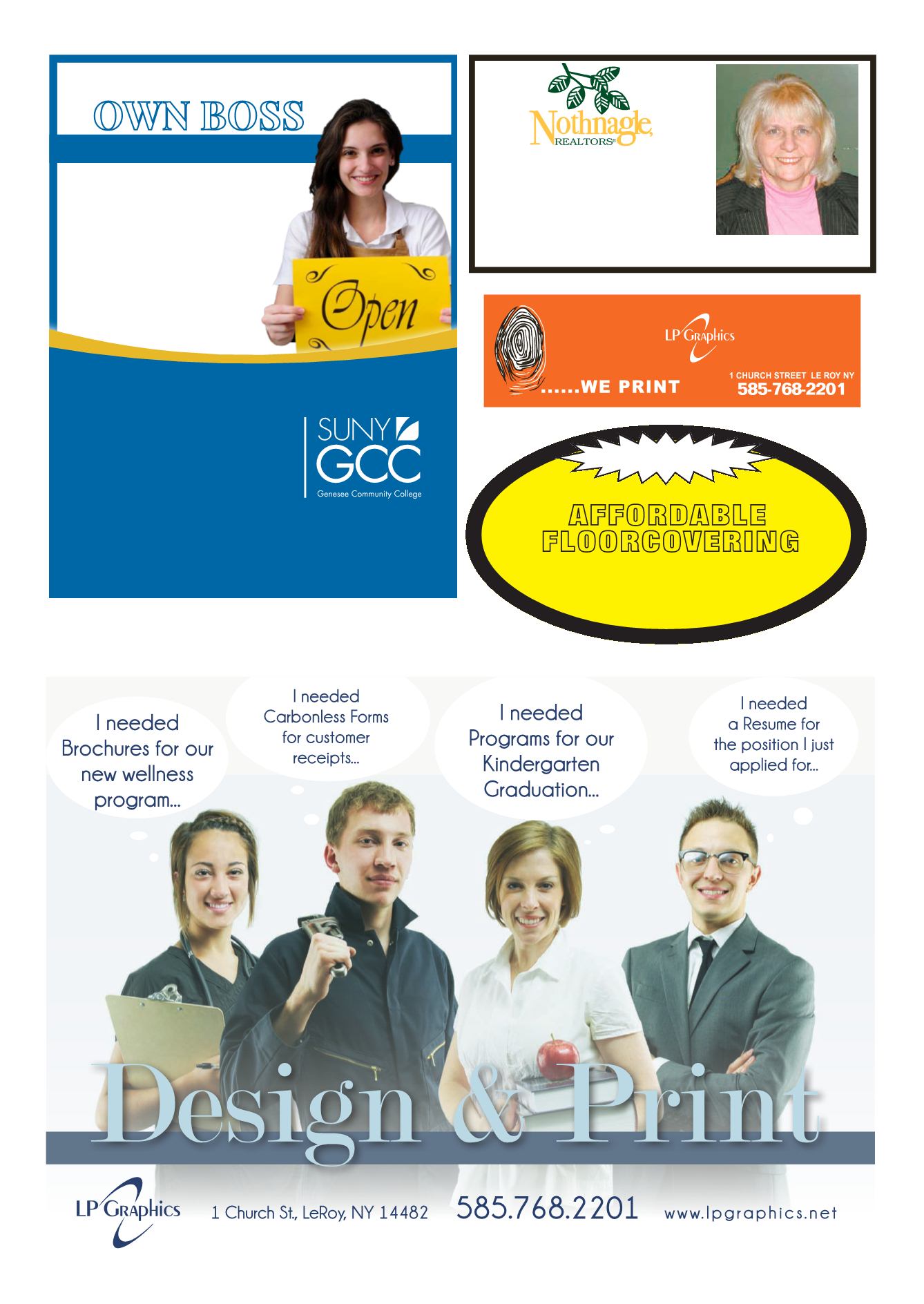 LEROYPENNYSAVER&NEWS - JULY 17, 2016
Genesee Community College is an equal opportunity/affirmative action institution.
FREE
Application
FREE
Advisement
FREE
Tutoring
FREE
Parking
Fall Semester Starts August 22
Enroll Today&DiscoverWhy
GCC is SOMUCHMORE!
1-866-CALL-GCC
7 Campus Locations andOnline
Albion
Arcade
Batavia
Dansville
Lima
Medina
Warsaw
Online
Entrepreneurship
Global Retailing. E-commerce.
Creative problem solving.
Get all the knowledge it takes
to be successful in your own
business-from operations and
merchandisingmanagement to
advertising, accounting, sales,
marketing and human relations.
OWNBOSS
Nowmember of the largest real estate company inNewYorkState.
Callme to seehowwe canmarket your home or help youfind anew residence to call home.
LicensedReal EstateSalesperson, REALTOR
570EastMainStreet, Batavia, NY 14020
Office: 585-409-2140
Cell: 585-768-6368 • Fax: 585-343-8502
VALU HOME PLAZA • WEST MAIN • BATAVIA
AFFORDABLE
FLOORCOVERING
AFFORDABLEFC.COM
585-345-1108
M-W-F,8-6pm
Thurs.8-7pm, Sat.8-3pm
0
%
Financing
lpgraphics.net