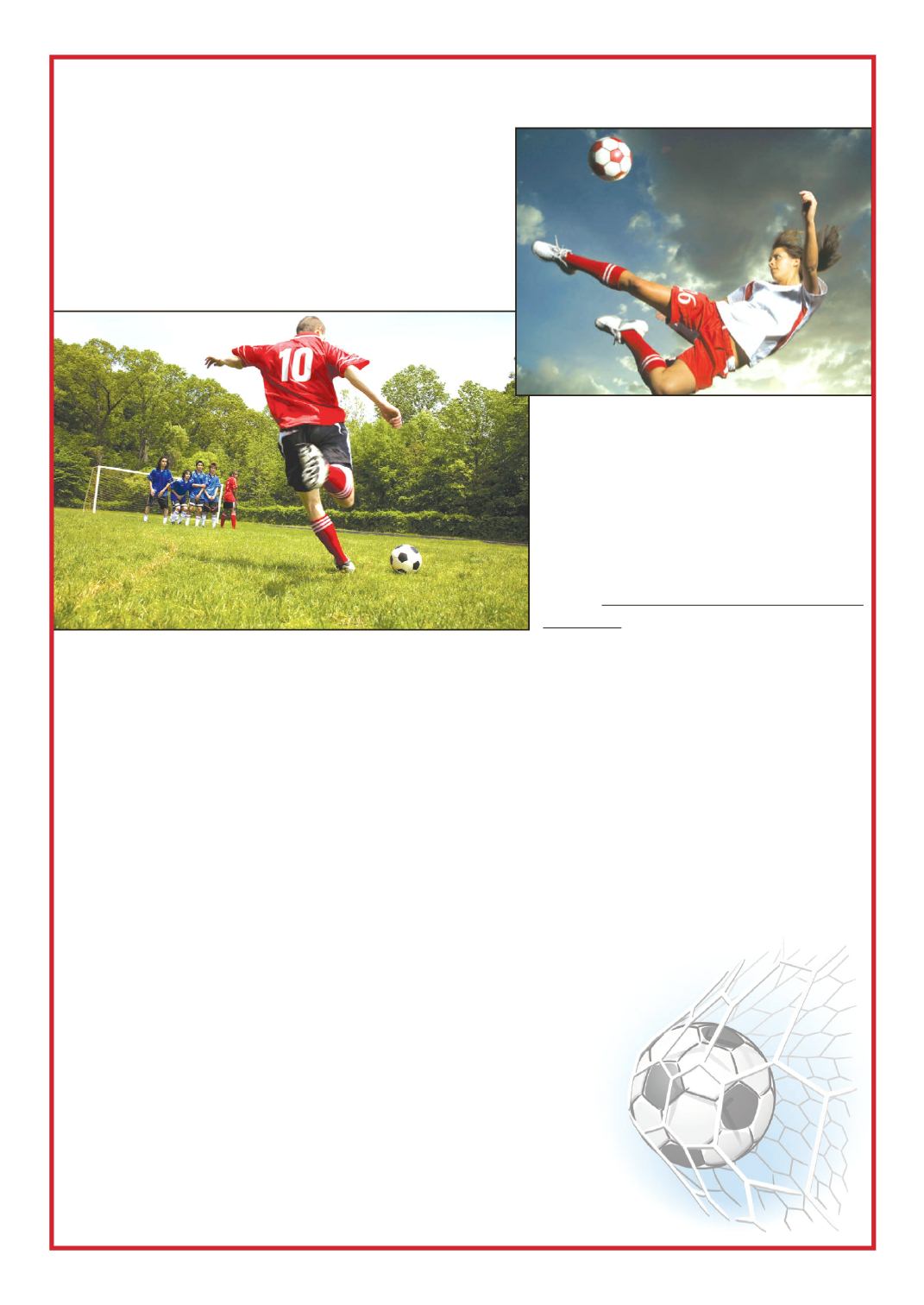 LEROYPENNYSAVER&NEWS - JULY 10, 2016
Thiscamp isfor thefall2016LeRoyKnights
Modified, JVandVarsitysoccerplayersde-
signed toprepare them for their fall season.
Players should have received information
about the camp from their soccermeetings
heldwith theLeRoycoachesduring the last
Ifyourson/daughter ison
the fence about playing fall soccer with
LeRoy, theyarestill eligible tosignup for
this camp, and are encouraged todo so.
Rochester Futbol Club coaching staffwill be utilized in the camp for the first time this year. Thiswill give
theModified, JVandVarsityCoachingstaffofLeRoyachance todiscuss tactics, review training techniques,
and improve/make changes to their programs before the fall seasonbegins.
It is not a tryout
program.Thiscamp is runby theLeRoycoachesandwillhelp themand theplayers toprepare forpre-season
and their fall seasons. This campwill also provide insight to those boys/girlswho are considering playing
soccer in the fall but have not yet committed to the school's teams.
The cost is $35 per player, which includes a t-shirt. The remaining funds will be donated to the boys' and
SPONSORS:
We are looking for sponsors to helpwith costs. If you are interested in becoming a sponsor,
Registration for the camp is currently open and closes on July 17th: (weneed time to organize)
All sign-ups are online at:
Sessions beginMonday, August 8th, and continue throughThursday, August 11th.
There isNOSESSIONONFRIDAY.
Due to the construction atHartwood andBunnell Parks, LeRoyYouth
Soccer ("LYSA") is organizing the sign-ups andproviding thefields.
All sessionswill beheld at theChurchFields located on theWestBergenRoad, LeRoy, NY.
Each session lasts 2hours:
Girls: 12:00 to 2:00PM Boys: 2:30 to 4:30PM
If youhave anyquestions or concerns, please email
Modified-JV-VarsityPlayer