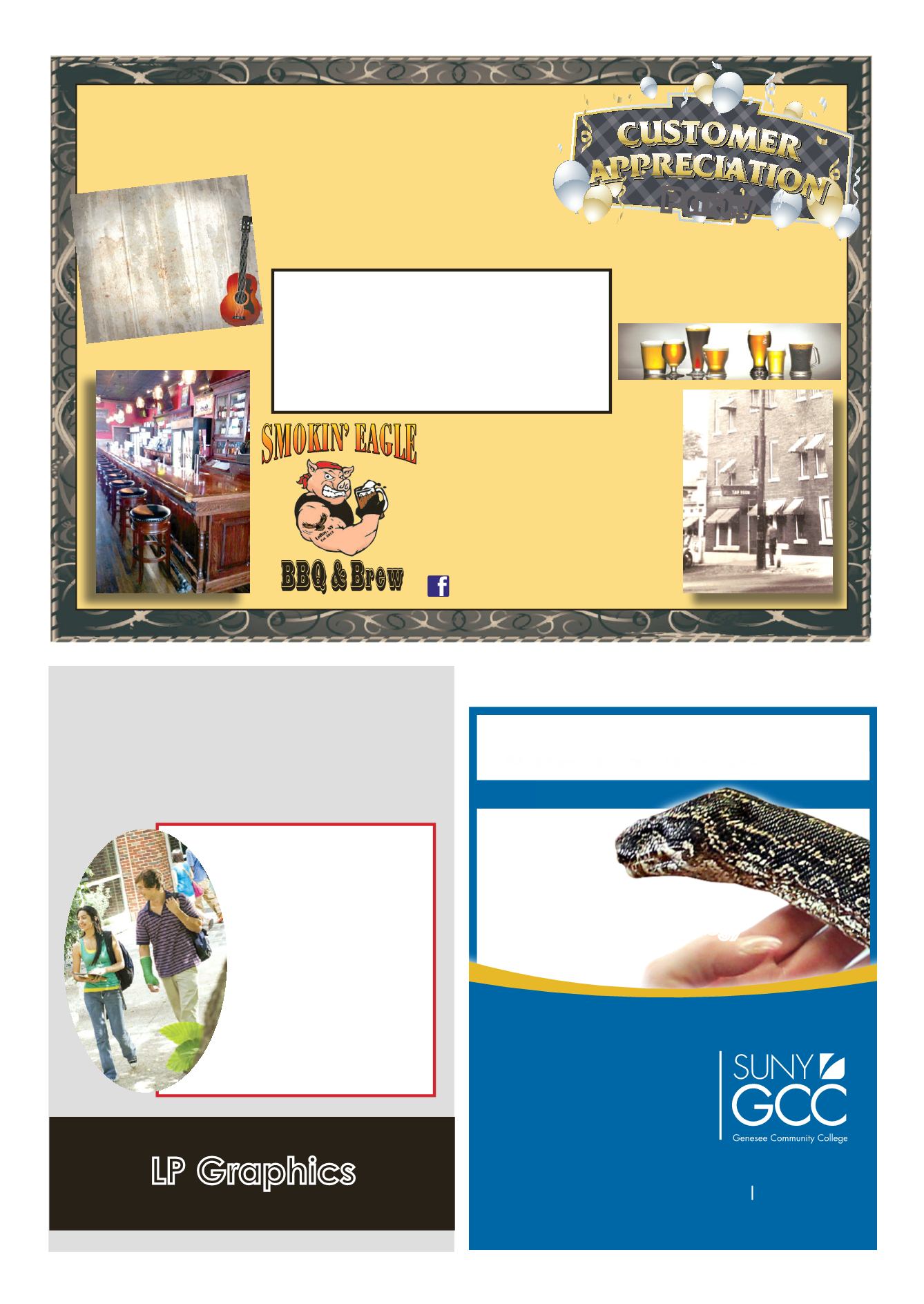 LEROYPENNYSAVER&NEWS - JULY 3, 2016
Part Time
Summer HelpNeeded
LPGraphics
1Church Street • LeRoy, NY
Genesee Community College is an equal opportunity/affirmative action institution.
1-866-CALL-GCC
7 Campus Locations andOnline
Albion
Arcade
Batavia
Dansville
Lima
Medina
Warsaw Online
FREE
FREE
FREE
FREE
Fall Semester Starts August 22
GCC is SOMUCHMORE!
SmokinEagle.com
facebook.com/pages/Smokin-Eagle-BBQ
SmokinEagle.com
TheSmokin'EagleBBQ&Brewhas recentlycompleted its
extensive tap room renovation. Hiphip, hooray!!
Wewould likeyou tohelpuscelebrate thecompletion
and inviteyouall toour ...
We look forward tohavingyou
celebrate thisspecial daywithus!
Come celebratewith
throwbackpricingand enjoy
drafts and
drink specials from6-8pm
Comewitness local history asweunveil the
historicandnewly restored awning
from the formerWissHotel.
We areexcited todisplay thisnotablemarquee
whichhasbeen rehabilitated to it'snatural beauty.
Theunveiling ceremonywill begin at 7pm.
The infamous
ChrisMoorewill be
in thehouseonour
new indoor stage
performing live
acoustics.
Photo courtesy of LeRoyHistorical Society.