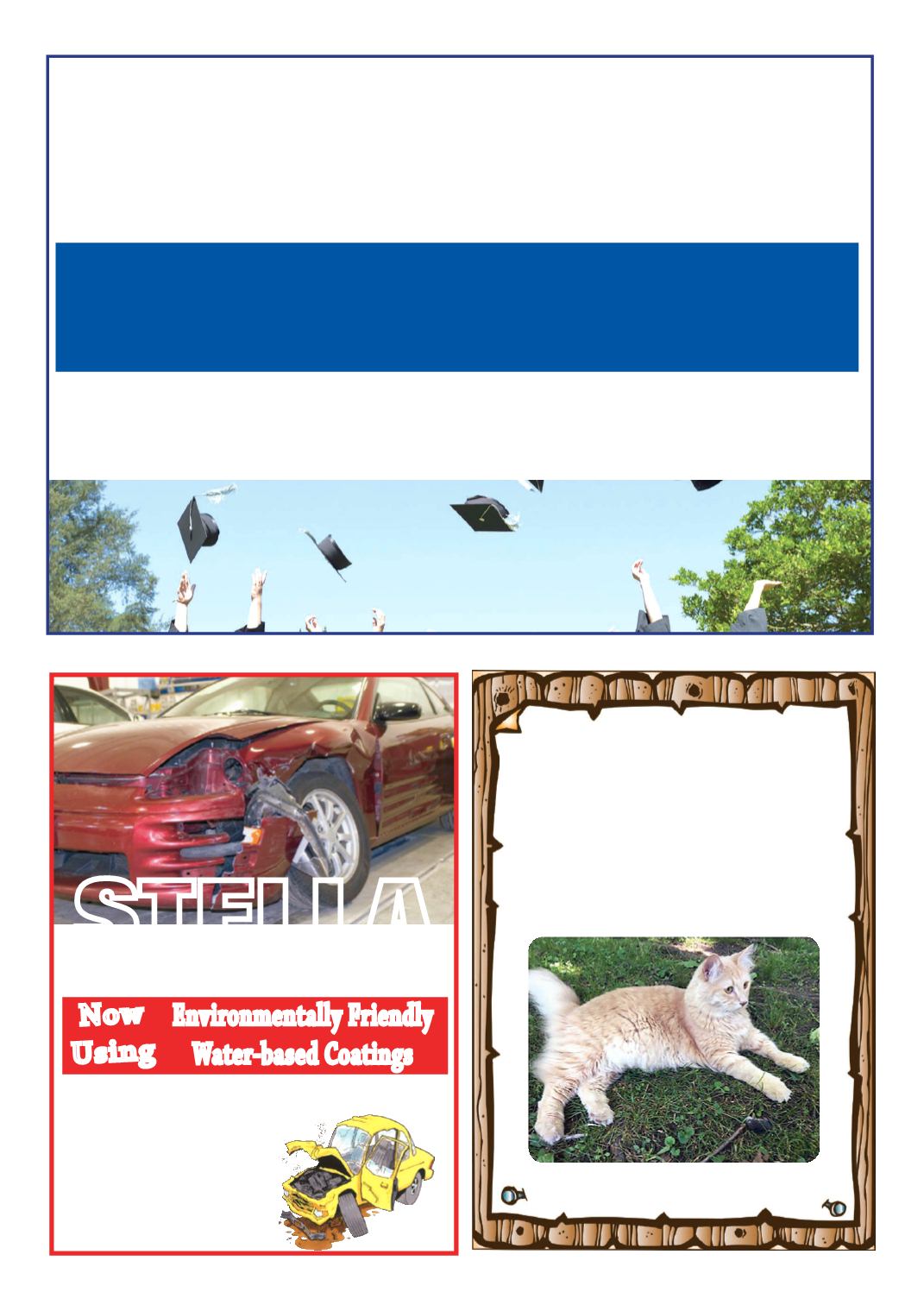 LEROYPENNYSAVER&NEWS - JULY 3, 2016
would like to congratulate the graduated seniors and our scholarshipwinners:
BriannaHill, TaylorKirby&Paul Elliott!
Also, don't forget about our
LeRoyFederalCreditUnion • 7093W.MainRd. • LeRoy, NY 14482
85) 768-7207
"Owned by you, working for you!"
Insured byNCUA.Membership subject
toEligibilityRequirements.
We offerFREECheckingAccounts
Wenow offer aVISACollege
FREEDebitCardwithEMVChip
RewardsCreditCard!Earnpoints
FREE 50-pack of checks
on everydaypurchases to redeem
Off-siteATMFeesWaived
at a later time!Apply today!
STELLA
CollisionService, Inc.
8375EastMainRd.
LeRoy,NY
768-7370
Environmentally Friendly
Water-based Coatings
CompleteAutoBodyRepair •GlassReplacement
24HourTowing •DowndraftPaintBooth
Now
Using
LOST!
Wearemissingour cat,Ginger.
He slippedout of thehouse
(EastMainareaof theVillage)
whilewewereawayandwe'vebeen
looking for himever since.
If you seehim,
pleasecall 820-7818.
RewardOffered