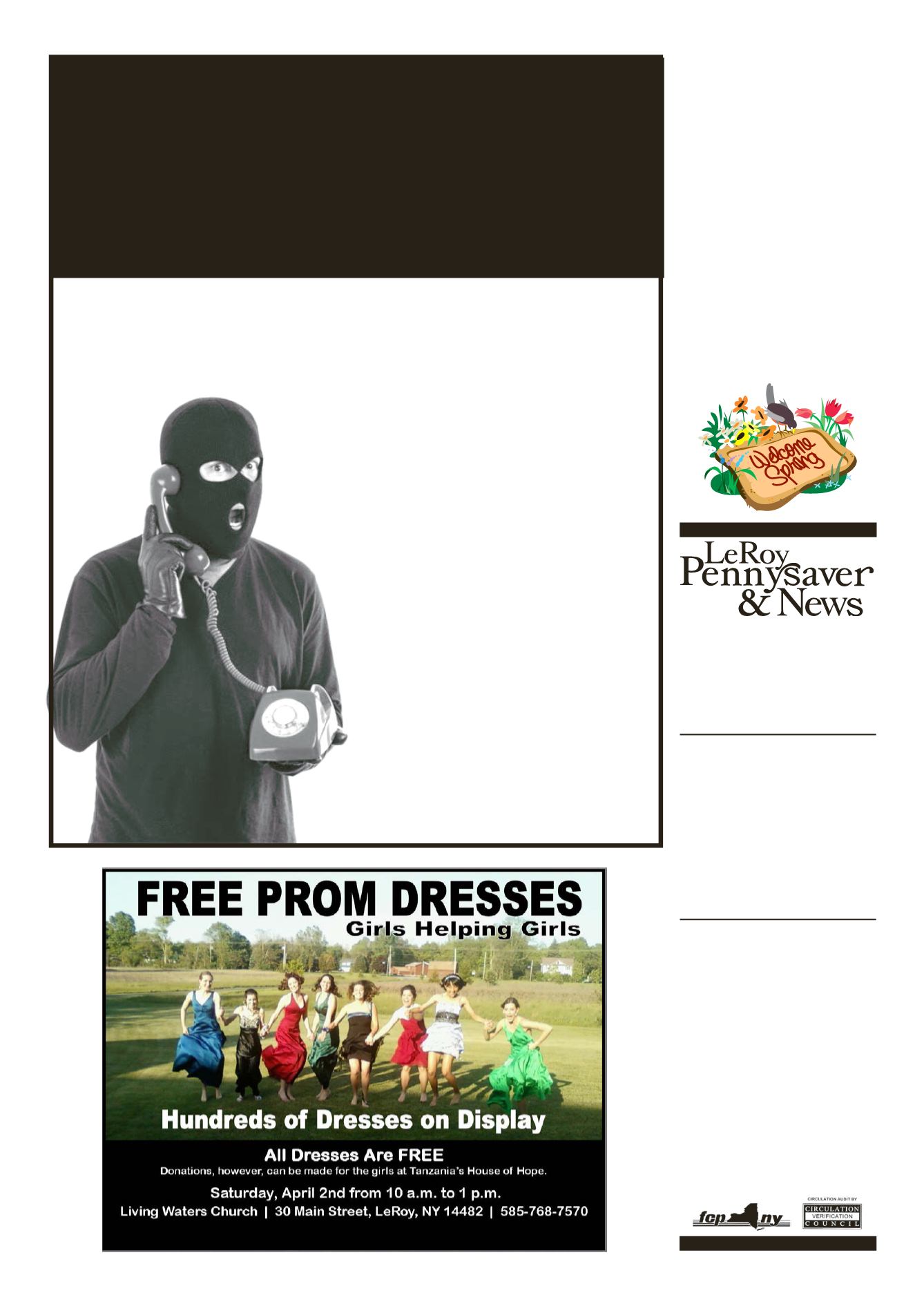 LEROYPENNYSAVER&NEWS -MARCH 27, 2016
LeRoy's BestAdvertisingMedium
Le Roy Pennysaver
will not knowingly accept or
publish advertising which is fraudulent or misleading
in nature. The publisher reserves the right to reject or
cancel anyadvertising.The
LeRoyPennysaver
no financial responsibility for typographical errors in
advertisements, but if at fault, will reprint the portion of
the ad in which the error appears. Style, size of type
and locationof advertisement are left to thediscretionof
the publisher. The opinions expressed in this publication
are not necessarily those of the publisher. We cannot
guarantee the return of photographs.
LeRoyPennysaver
Botts-FioritoAmericanLegion
Post#576would like toannounce
that LeRoyanBrigadier General
John G. Baker, U.S. Marine
Corps, Chief Defense Counsel
for Military Commissions will
present the 2016Memorial Day
Address as part of the LeRoy's
American Legion remembrance
American
Legion
WouldLike
ToAnnounce
TheLeRoyFireDepartment andLeRoyFireDistrict
would like to inform theTownandVillage residencesof a
PHONESCAM.
An individual iscalling residentsasking fordonationsonbehalf of
ourorganizationandorfirefighters.
DOESNOT
activelypursuedonationswithin
Thankyou foryourcontinued
LeRoyPolice
ChiefTimHogle
1stAssist. Chief
TomWood