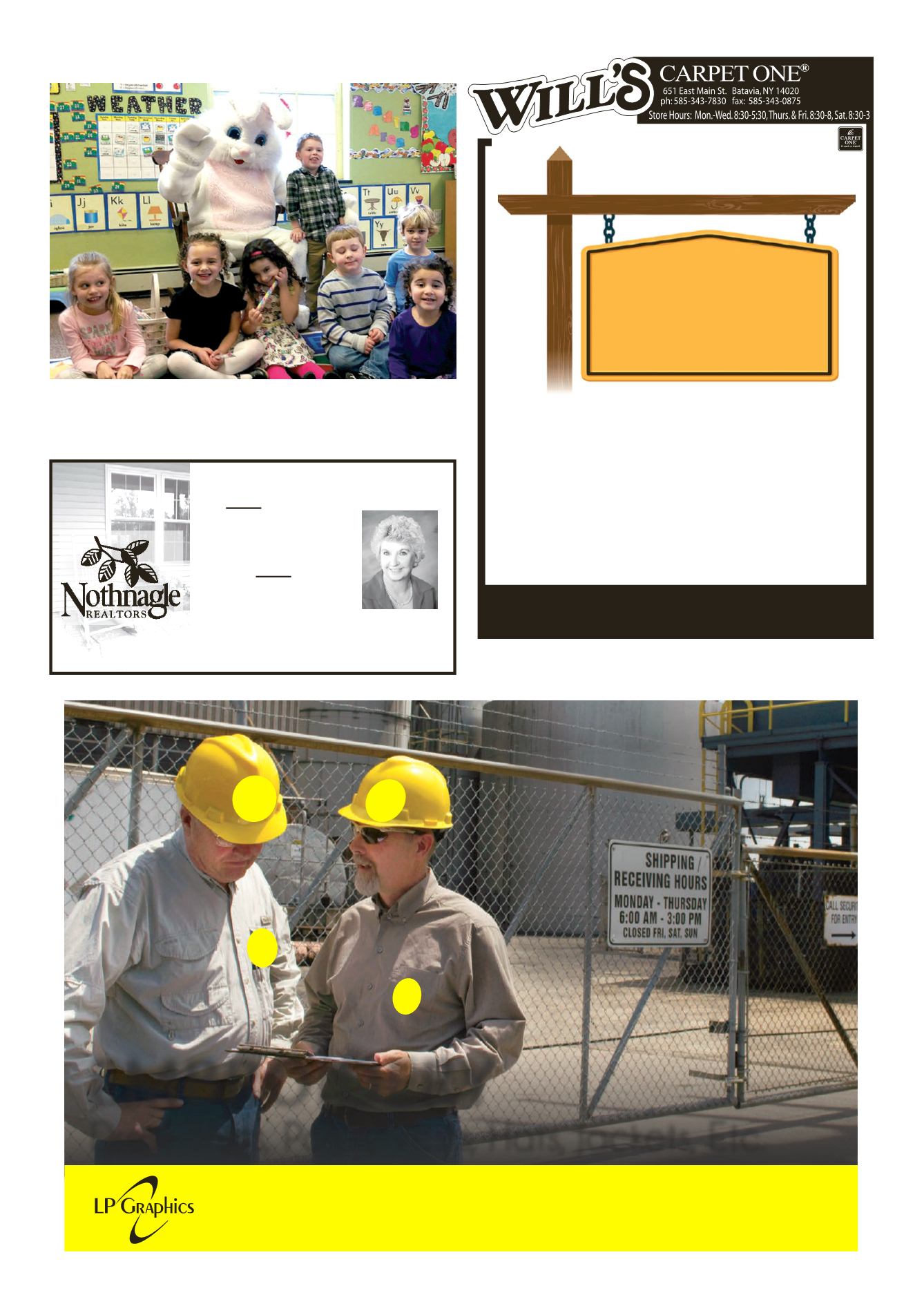 LEROYPENNYSAVER&NEWS -MARCH 27, 2016
TheONE store for your perfect floor.
Batavia
585-343-6750
NOW is theBEST time
toBUYwith the interest rates
at their lowest!
Don't wait
toBUY -
call
LindaBeaumont
for all your real
estateneeds.
LindaBeaumont
Home (585) 768-6315
LicensedReal Estate
Salesperson
Multi-MillionDollar Producer
SunshineNursery School's Pre-K class enjoyed a day of Easter
fun.ThechildrendecoratedeggshapedcookiesandmadeEaster
crafts with their special guests. Even the Easter bunny hopped
by to sayhello!
SunshineCelebratedEaster
1ChurchSt., LeRoy, NY14482
585.768.2201
raphics.net
Dress Shirts, Polos, Vests, Hats, Jackets, Etc.
• Professional Installation Available
FeaturingLee'sCarpet
•25YearTextureRetentionWarranty
•LifetimeStainandSoilWarranty
Sale
(Don'tDo ItYourself)
D.D.I.Y.
FLOOR
&HOME