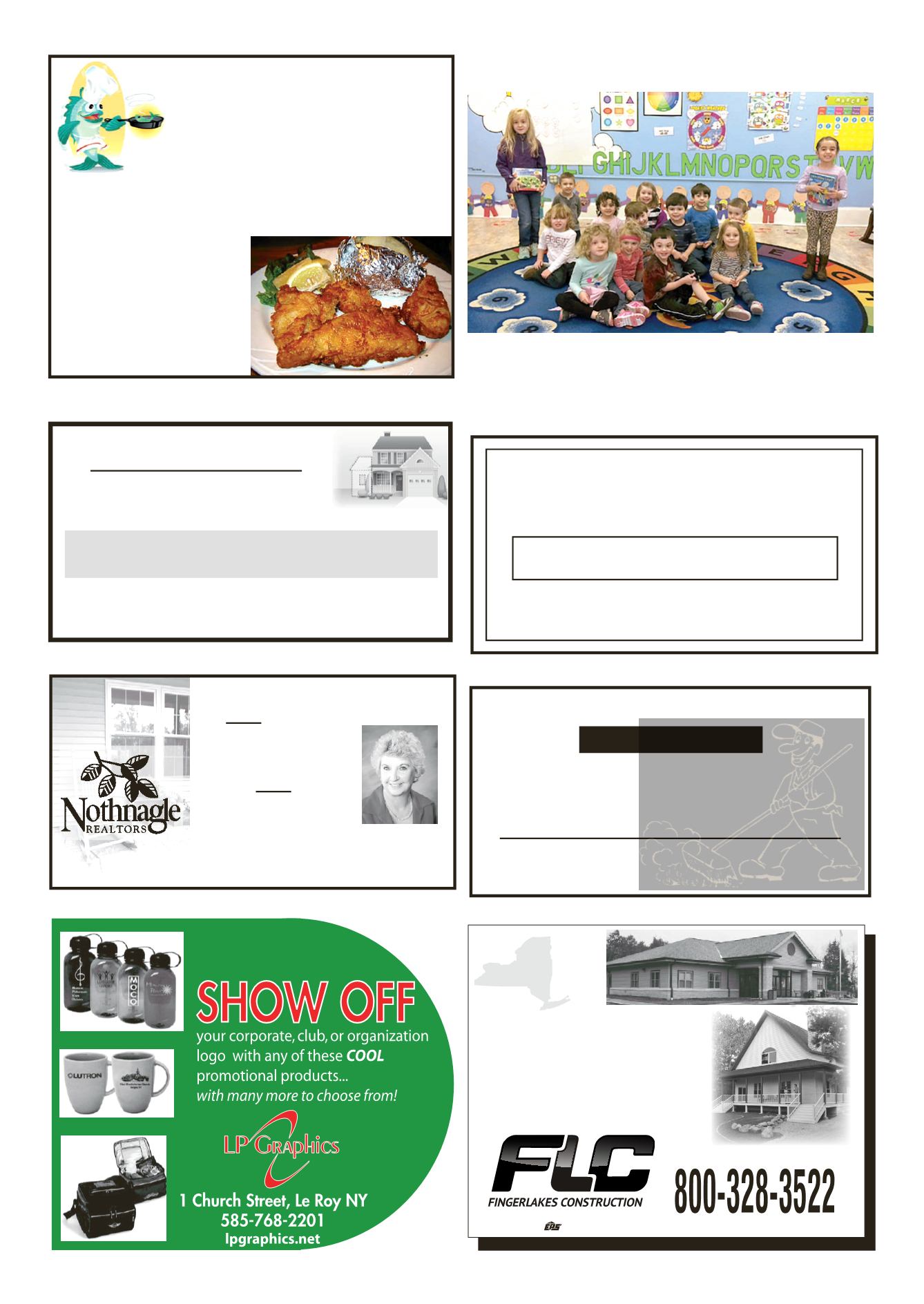 LEROYPENNYSAVER&NEWS -MARCH 13, 2016
Part of the family of companies
fingerlakesconstruction.com
Sunshine alumni Lillian and Eden volunteered as classroom
helperson theirdayoff from school.Theyassistedwithprojects
and games andwere perfect rolemodels for the Nursery class.
Thanks forbringing some extra sunshine to ourday!
SNSWelcomedAlumni
Plumbing • Heating
Installation&Repair Service
For All Residential &Commercial Work
Batavia
585-343-6750
NOW is theBEST time
toBUYwith the interest rates
at their lowest!
Don't wait
toBUY -
call
LindaBeaumont
for all your real
estateneeds.
LindaBeaumont
Home (585) 768-6315
LicensedReal Estate
Salesperson
Multi-MillionDollar Producer
CleaningService
•Carpet &UpholsteryCleaning
•Spot Cleaning&Odor Removal
•Tile&WoodFloor Cleaning&Waxing
•Complete Janitorial Services
"CompleteCarpentry Service"
M
ILLER
B
ROTHERS
B
UILDERS
CustomHomes •Remodeling•Additions
Roofing• Siding
DANIEL
MICHAEL
FISH FRY
(585-502-5155)