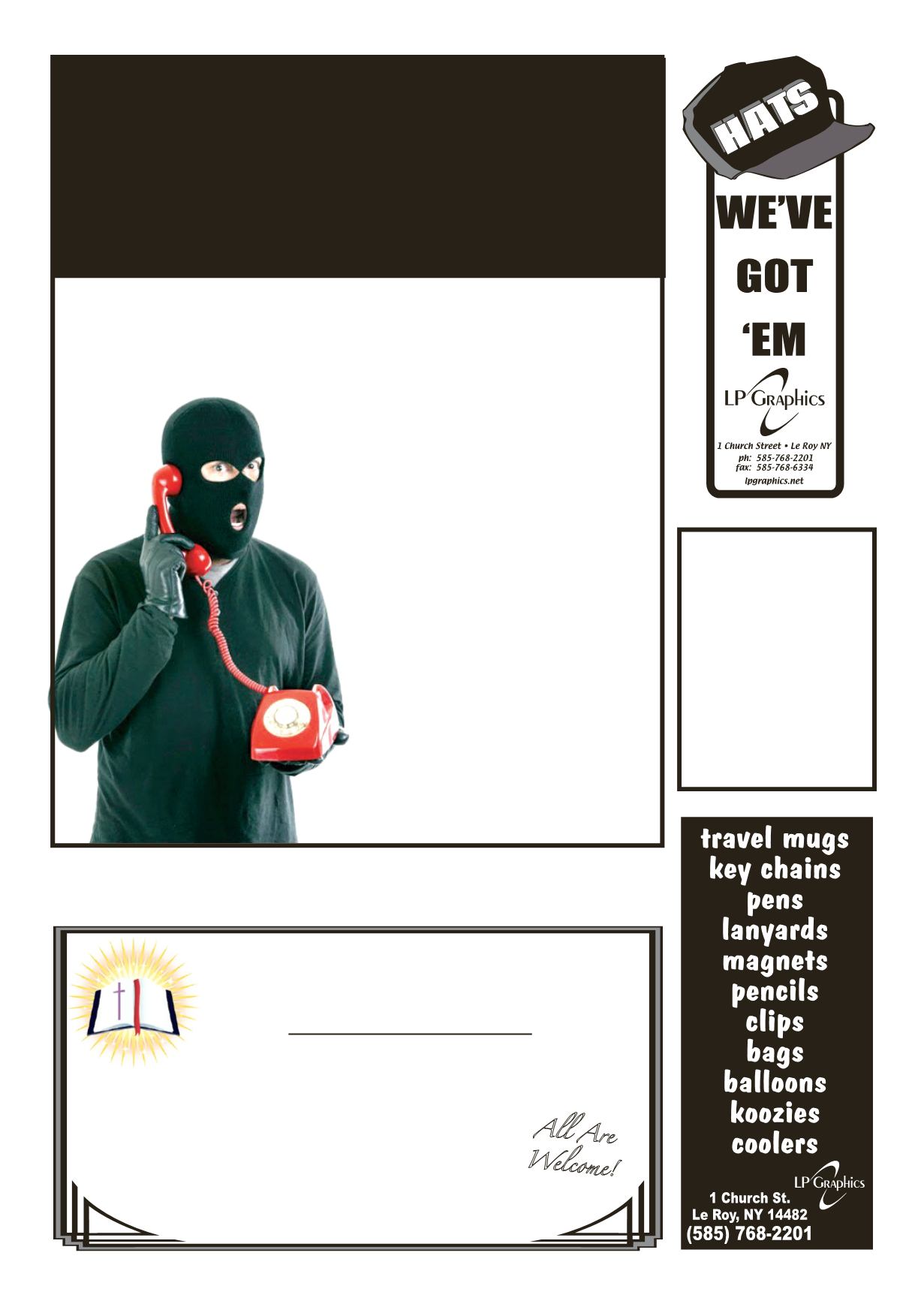 LEROYPENNYSAVER&NEWS -MARCH 13, 2016
JoinUsForHolyWeek Services
PALMSUNDAY -
WorshipSunday,March 20th, 11 am andWednesday,March 23rd, 7 pm at First Baptist
MAUNDYTHURSDAYSERVICE -
March 24th at St.Mark'sEpiscopal, 7:30 pm
GOODFRIDAYSERVICE -
March 25th, 7 pm at First Baptist
EASTERSUNRISESERVICE -
March 27th, 7 am at Scott andMaryRipley's home, 8719LakeRd.
EASTERWORSHIPSERVICE -
March 27th, 10 am at First Baptist
TheLeRoyFireDepartment andLeRoyFireDistrict
would like to inform theTownandVillage residencesof a
PHONESCAM.
An individual iscalling residentsasking fordonationsonbehalf of
ourorganizationandorfirefighters.
DOESNOT
activelypursuedonationswithin
Thankyou foryourcontinued
LeRoyPolice
ChiefTimHogle
1stAssist. Chief
TomWood
local news section of the
THANKS
FORYOUR
SUPPORT!