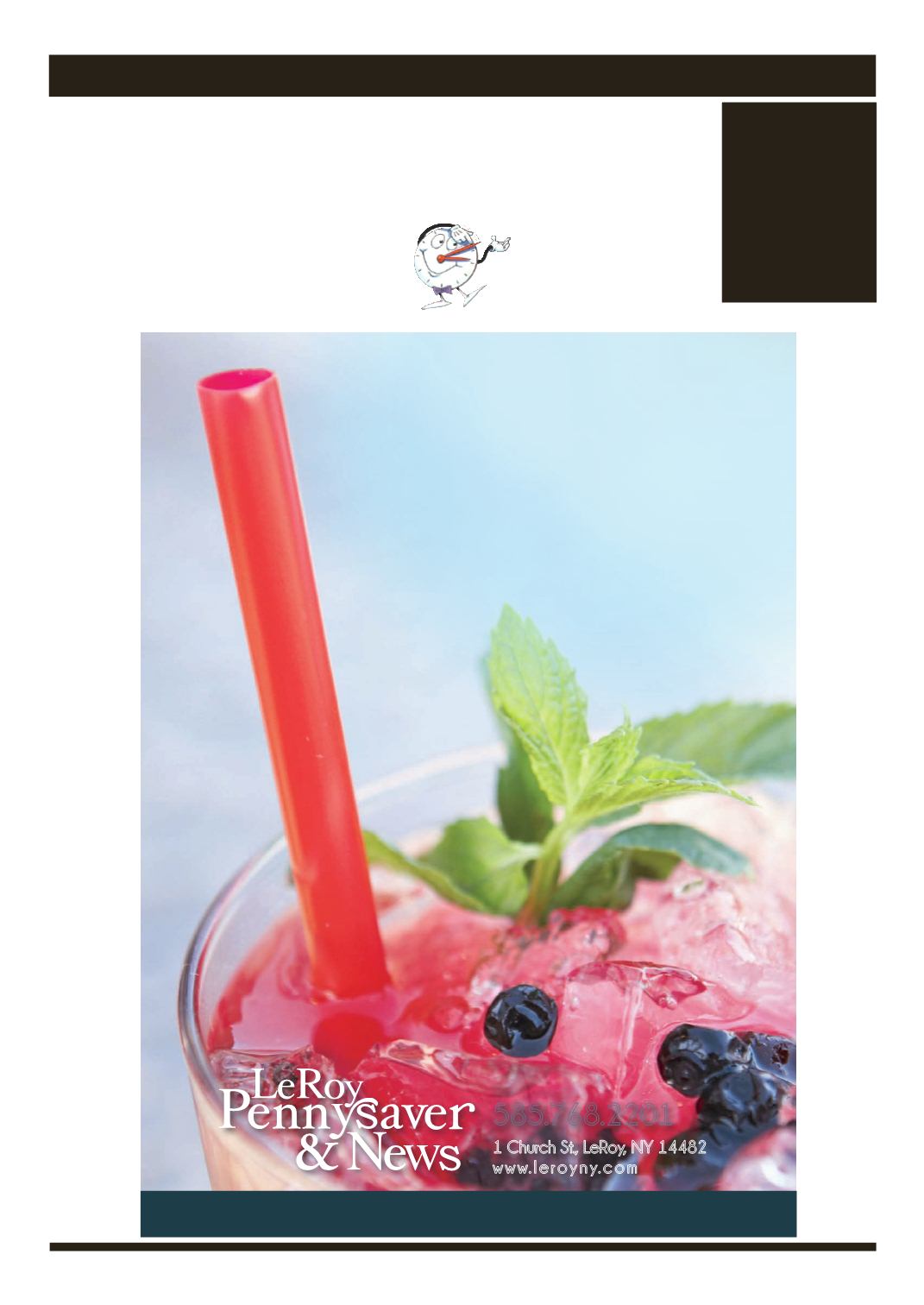 LEROYPENNYSAVER&NEWS -MARCH 13, 2016
Le Roy
Pennysaver
ALL THINGS BASEMENTY!
Basement Systems Inc. Call us
for all of your basement needs!
Waterproofing,Finishing,Struc-
tural Repairs, Humidity and
Mold Control FREE ESTIMATES!
DISH TV 190 channels
speed Internet Only $49.95/
mo! Ask about a 3 year price
guarantee& get Netflix includ-
ed for 1 year! Call Today 1-800-
SUPPORT
OUR
SERVICE
MEMBERS,
families in their time of need.
For more information visit the
SWITCH TO DIRECTV
a $100 Gift Card. FREEWhole-
Home Genie HD/DVR upgrade.
Starting at $19.99/mo. New
Customers Only. Don't settle
for cable. CallNOW 1-800-931-
XARELTOUSERS
complications due to internal
bleeding (after January 2012)?
If so, youMAY be due financial
compensation. Ifyoudon'thave
anattorney,CALL Injuryfone to-
PROMOTE YOUR VACATION
PROPERTY STATEWIDE!
Homes, camps, land for sale?
ADVERTISEWITH US! Selling or
renting, we connect you with
nearly 3.3 million consumers
(plus more online!) with a
statewide classified ad. Ad-
vertise your property for just
$489 for a 25-word ad, LESS
for regional coverage areas.
Visit AdNetworkNY.com or call
Advertise •Classifieds •News •HelpWanted •CommunityCalendar
585.768.2201
1ChurchSt., LeRoy, NY14482
yny.com