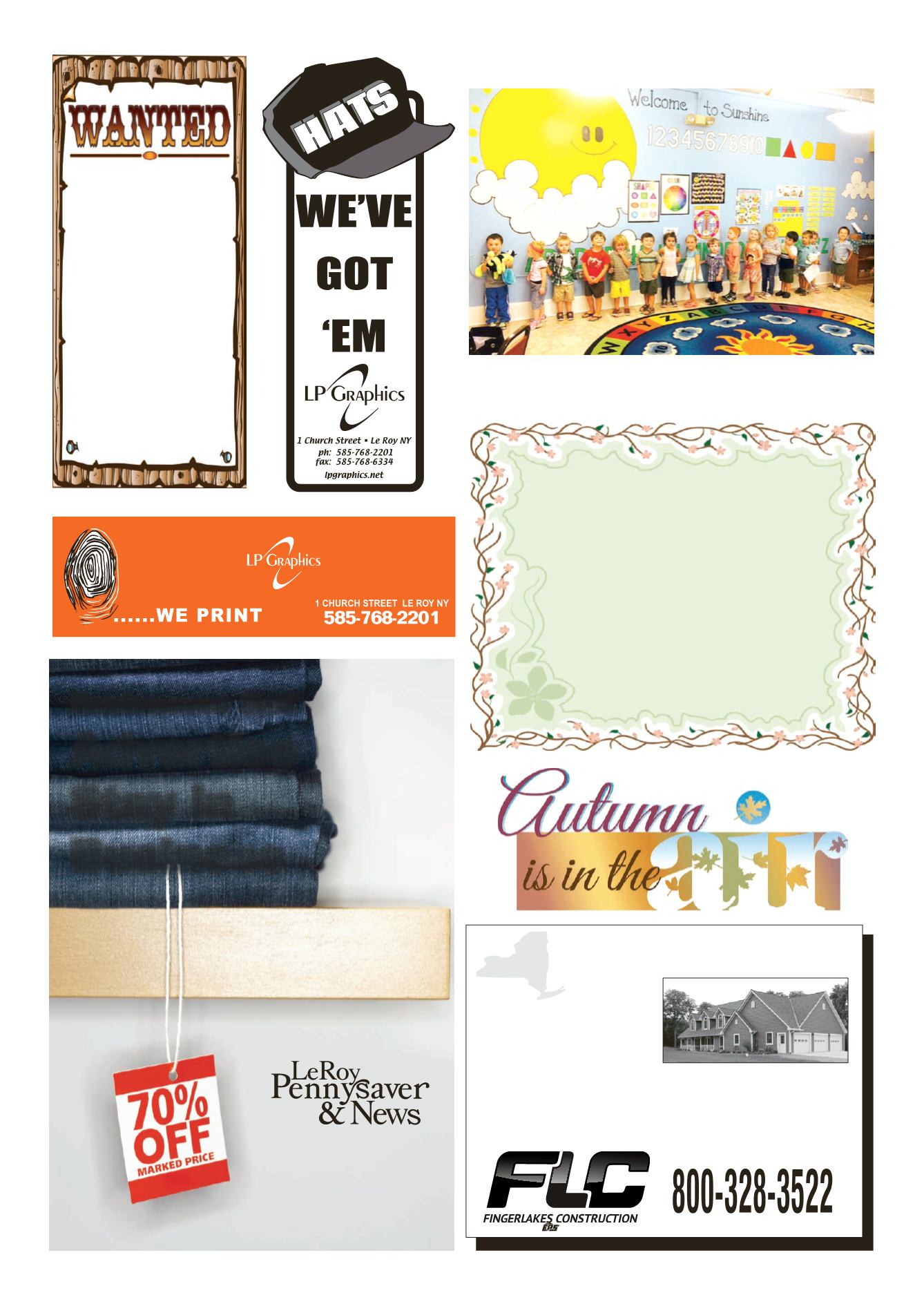 LEROYPENNYSAVER&NEWS - SEPTEMBER 20, 2015
Part of the family of companies
fingerlakesconstruction.com
Structural insulatedpanels arehigh-performancebuilding
panels used in exteriorwalls, roofs and floors. Thepanels
aremadeby sandwiching a coreof rigid foam insulation
between two skins ofwood structural panels, typically
oriented strandboard (OSB). Ask us for completedetails!
NewYorkState'sPost FrameLeader . . .
and builds with the latest
WelcomeSunshineFriends!
SunshineNursery School is back in session! The childrenwere
happy to see old friends and excited tomakemanynew friends.
Picturedhere are thenursery children.
NowHiring
Part Time
C&G'sDeli
Nophonecalls
please.
Wewould like to thankall that showed their sympathy
and shared their condolences in this time of our loss.
A special thanks to the Village GreenNursingHome
and all the doctors, nurses and nurses aides during our
mother's stay and to theActivitiesDepartment.
Wewould like to thank JeffreyDeragonownerofCam-
eron-Brady-SteuberFuneralHome forgivingus thepeace
ofmind that everythingwould be taken care of.
Sincerely,
Gary, Audrey, Barbara, Clarence II
Thater
Advertise •Classifieds •News •HelpWanted •CommunityCalendar
585.768.2201
1ChurchSt., LeRoy, NY14482
lpgraphics.net