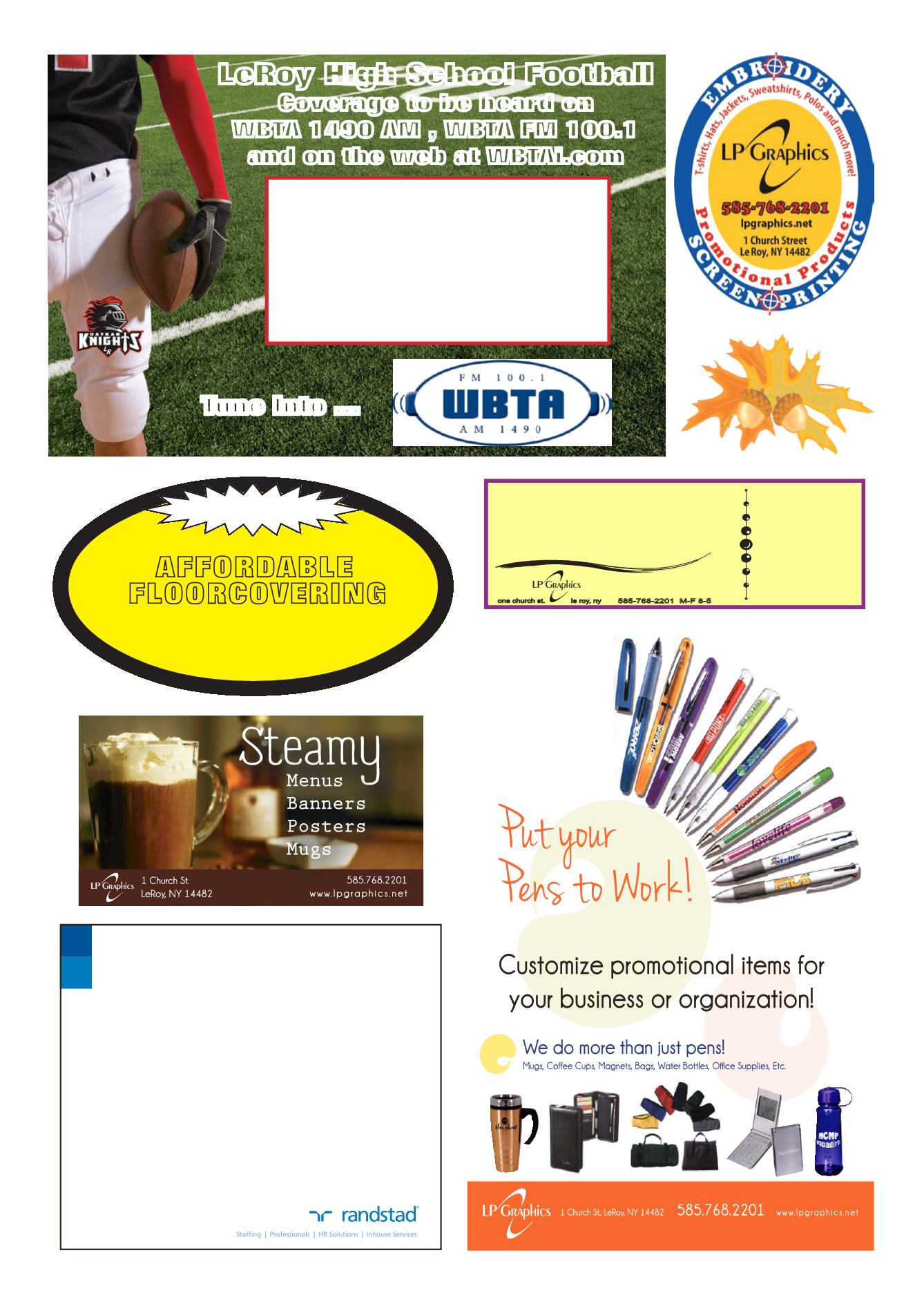 LEROYPENNYSAVER&NEWS - SEPTEMBER 20, 2015
VALU HOME PLAZA • WEST MAIN • BATAVIA
AFFORDABLE
FLOORCOVERING
AFFORDABLEFC.COM
585-345-1108
M-W-F,8-6pm
Thurs.8-7pm, Sat.8-3pm
0
%
Financing
LeRoy High School Football
Coverage to be heard on
WBTA 1490 AM , WBTA FM 100.1
and on theweb at WBTAi.com
WBTA 2015 LeRoy High School
Football Broadcasts *
Fri., Sep 25 Bath-Haverling@ LeRoy 7:30PM
Fri.,Oct 9 LeRoy@Cal-Mum 7:30PM
Fri.,Oct 16 Livonia@ LeRoy
Tune Into ...
one church st. le roy, ny
one church st. le roy, ny
MultipleManufacturing
Positions inMedina, NY!
Randstad Inhouse Services inpartnershipwith
Baxter Healthcare
hiring for over 25openpositions in
Medina, NY
AvailablePositions Include:
*Most openings areon a 2nd shift schedule.
All positions requireahigh school diplomaor GED, willingness to
submit to a criminal background check andpre-employment drug
test, aproven attendance record, and strongwork ethic. Interested
candidates should apply online at
call Kamor Tracey at 585.345.9448 today!