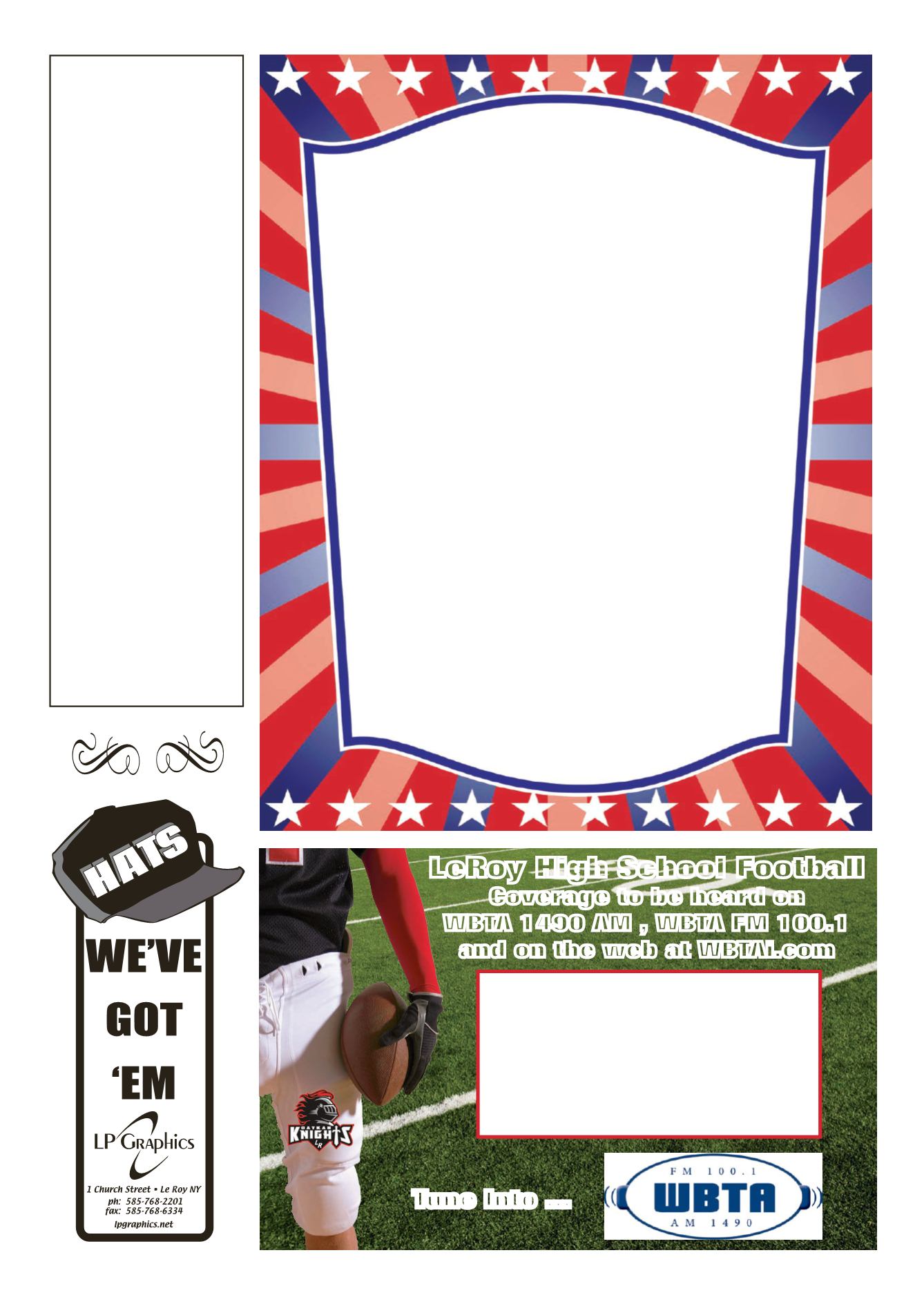 LEROYPENNYSAVER&NEWS - SEPTEMBER 6, 2015
Experience andQualifications:
MechanicalEngineeringbackgroundwithstudies inHighwayTechnologyandElectrical
Engineering (25Years at E. KodakCo.)
Past Assistant Facilities Engineer, BuffaloWeaving andBelting, directed all Trades
FamiliarwithNYStatePESHRules
PreviouslyWorkedwithNYStateDEC to resolveTownConcerns
TeamstersUnion experience resolving personnelmatters
EnergyConservationConsultant,We canmodifyour usage, resulting in savings
for theTown.Wemay have alternativeEnergy opportunities.
Wastewater Treatment Director
Water Treatment Supervisor, E. KodakCo
Workedwith the Superintendent of PavilionSchools and the PavilionFireDept
tomitigate future problemswith the Fuel Farm.
Served as aCouncilman on thePavilionTownBoard
Wrote theTownProcurement Policy
Wrote theTownAttendance andLeave Policywith theTeamsters unionRep.
SetUpComputer andTime keeping programs for TownHighwayOffices
Worked onRefuseTransfer Station issues to insure it's continued
self-supporting operation
Past NYState PlantUtilities Engineer I& II, SUNYBrockport
Presently employed as a SUNYBrockport PhysicsTechnician
U.S. CoastGuard, E-5, HonorablyDischarged
I will conduct a TownWideAsset Review (Roads, Signs andEquipment). Based
on this review, I will author anAssetManagement Plan and implement this plan
to provide a comprehensive and fiscally responsible policy for our HighwayDe-
partment. I'm asking for your support on
TownOf PavilionRepublicans
Superintendent of TownHighways
LeRoy High School Football
Coverage to be heard on
WBTA 1490 AM , WBTA FM 100.1
and on theweb at WBTAi.com
WBTA 2015 LeRoy High School
Football Broadcasts *
Sat., Sep 12 Dansville@ LeRoy
Fri., Sep 25 Bath-Haverling@ LeRoy 7:30PM
Fri.,Oct 9 LeRoy@Cal-Mum 7:30PM
Fri.,Oct 16 Livonia@ LeRoy
Tune Into ...
NOTICE ISHEREBYGIVEN,
that the Genesee County Office for
the Aging will hold a public hearing
Wednesday, October 7, 2015
Thursday, October 8, 2015
Thepurposeof thehearingwillbe to review
theagency'sannualupdate to the fouryear
plan for theOlderAmerican'sAct,NewYork
State funded Nutrition and Aging Service
ProgramsandGeneseeCountySupported
Interested individuals,aswell asdelegates
fromorganizationsor agenciesconcerned
with the availability of services for the
elderly are invited to attend, discuss the
planandmakecommentsandsuggestions
FURTHERNOTICE IS HEREBYGIVEN,
that copies of objectives of this plan for
the period commencing January 01, 2016
will be available at the Genesee County
Office for the Aging where they may be
reviewed or procured by any interested
party during regular business hours on or
after September 22, 2015.
Dated: September 1, 2015