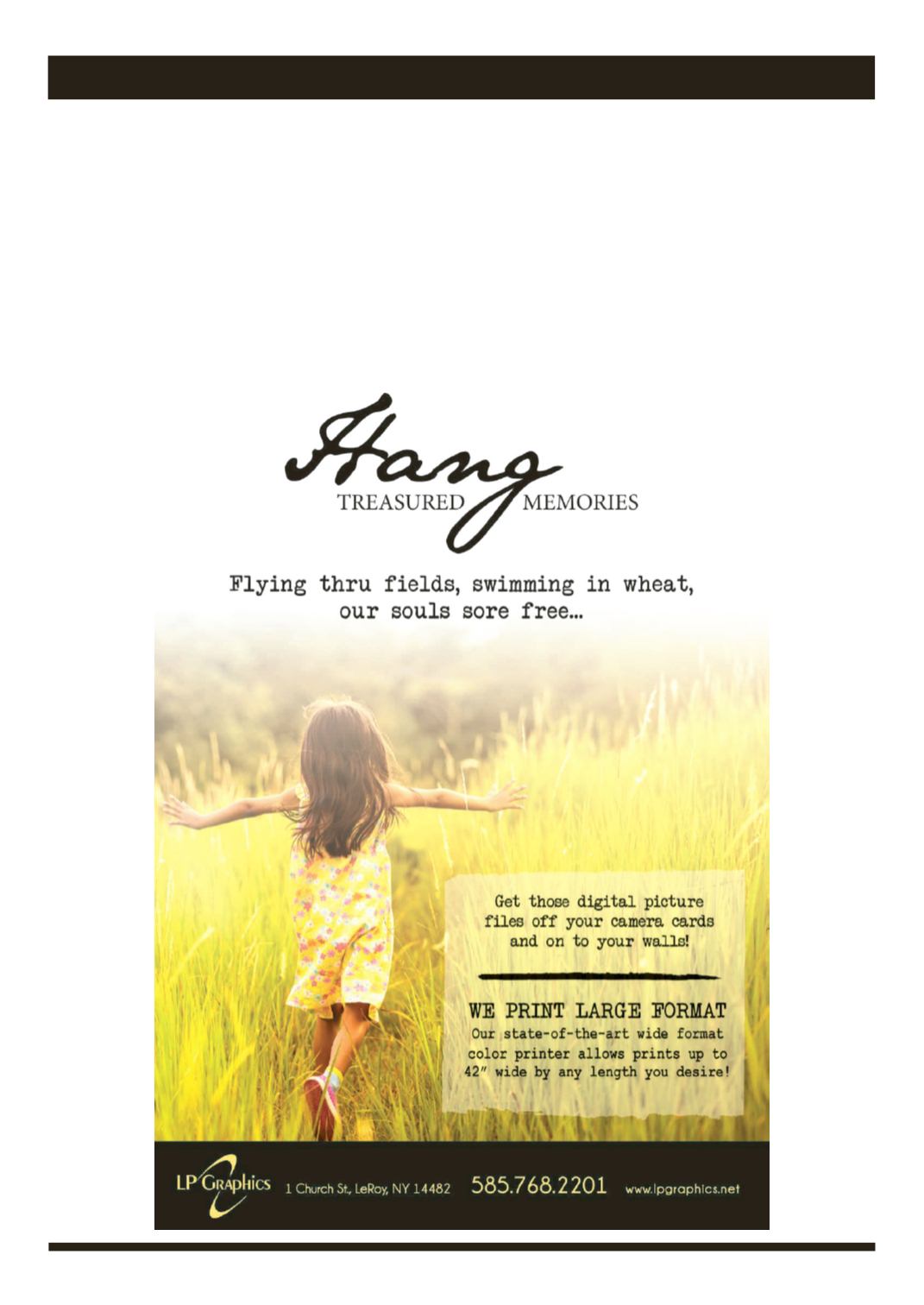 LEROYPENNYSAVER&NEWS - SEPTEMBER 6, 2015
LENDER SAYS SELL!
$14,900. Cooperstown Region!
Hardwoods, apple trees, beau-
tiful setting! Low taxes, g'teed
buildable!Won't last!Call1-888-
UNCLAIMED LAYAWAY
Singer commercial grade sew-
ing, serging, quilting, metal
framemotor, 60% larger! 18lbs.
$600.00 balance of $238.00
takes it; for details call 1-716-
HEROMILES -
about how you can help our
service members, veterans and
their families in their time of
need, visit the Fisher House
ALL THINGS BASEMENTY!
Basement Systems Inc. Call us
for all of your basement needs!
Waterproofing, Finishing, Struc-
tural Repairs, Humidity and
Mold Control FREE ESTIMATES!
DISH Network -
LESS! Starting at $19.99/month
(for 12 months.) PLUS Bundle
& SAVE (Fast Internet for $15
more/month.) CALLNow1-800-
SAFESTEPWALK-INTUB-
for Seniors. Bathroom falls can
be fatal. Approved by Arthritis
Foundation. Therapeutic Jets.
Less Than 4 Inch Step-In. Wide
Door. Anti-Slip Floors. American
Made. Installation Included. Call
1-800-304-8169 for$750Off.
STRUGGLING
WITH
with
DRUGS or ALCOHOL?
toPILLS?Take thefirst step to re-
covery. Call The Addiction Hope
& Help Line for a free assess-
DIRECTV OFFERS
$19.99/mo. Freepremium chan-
nels HBO, Starz, Cinemax and
Showtime for 3 months with
Choice Package. Free Receiver
upgrade! NFL 2015 Season In-
cluded in select packages. Some
ExclusionsApply, Call for details.
Offer valid for new customers
ISYOURVACATIONHOMEFOR
SALE OR RENT?
print tonearly4.3millionpoten-
tial buyers (plus more readers
online!) with a statewide classi-
fied ad. Advertise your property
for just $489 for a 25-word ad,
less for smaller coverage areas.
Visit AdNetworkNY.com or call