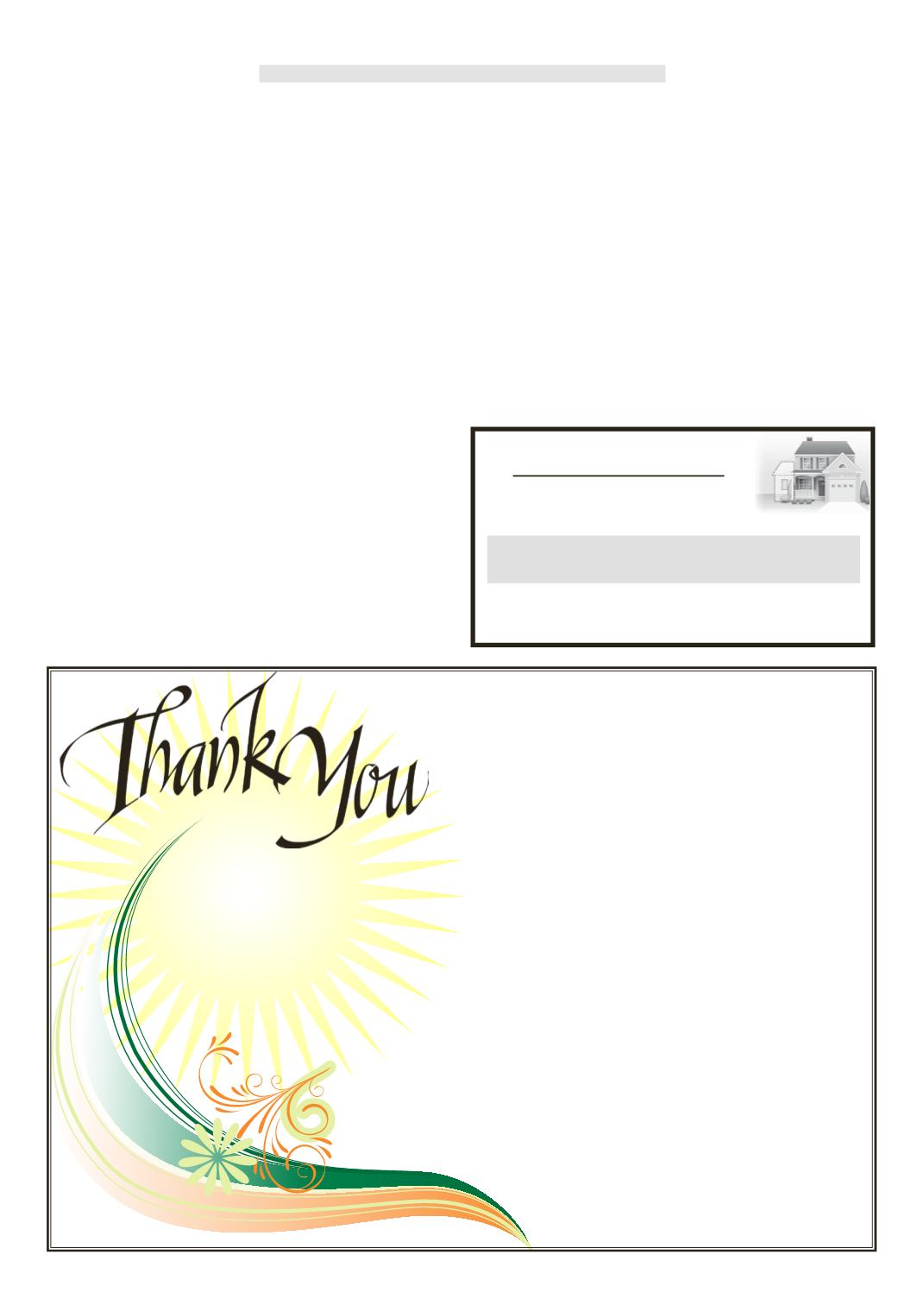 LEROYPENNYSAVER&NEWS -MAY 10, 2015
AROUNDTOWN
byStephenR. Barbeau
Supervisor,Town ofLeRoy
(585)768-6910 x 231
Much has beenwritten recent-
ly about our designation in the
America's Best Communities
competitive grant process. I just
want to fill in a few blanks from
questions I have received since
it was announced the Towns of
LeRoy/Bergen have made it to
the quarterfinal round. First, the
initial phase of the grant writing
cost us nothing.CountyLegisla-
torShelleyStein,TownHistorian
Lynne Belluscio, and I wrote/
submitted thegrant. Itdid require
some work but the three of us
have grant-writing experience
and, Ibelieve, thesmallgroup (as
opposed to individual) process
allowedus to tap intoeachothers'
ideas/experiences in submitting
a good product. Second, the
process only gets harder from
here, and the competition more
intense. We will be teaming up
with IBM and using the funds
Frontier Communication pro-
vides us to put together an even
betterproductgoing forward.We
will be reaching out to others in
thecommunitywithexpertise ina
variety of areas to assist us.
Finally, if we are fortunate
enough to win one of the larger
prizes, the money will be uti-
lized for one time projects (not a
program that requires sustaining
dollars). The priorities, as stated
inourapplication,willbe tobring
high volume/pressure natural gas
to theproposedcleancommercial
park site at Rt. 19/West Bergen
Rd. (and the commercial park in
the Town of Bergen), high speed
internet service to rural areas of
our two towns, and sewer infra-
structure to the interchange area.
Most likely, ifwearesuccessfulat
all,wewillonlyhave the funds for
the first priority. Economically,
we do believe that growing our
commercial taxbase, in areas our
Comprehensive Plan allows for
such, is theverybestwayofbuild-
ing sound budgets in the future.
I also just received a check
for over $22,000 from the NYS
divisionofHomelandSecurityas
reimbursement from theNovem-
ber 2014 snow storm. Again, a
lot of effort/paperwork/meetings
forHighwaySuperintendentJohn
Arneth and I but well worth it.
Thismoneywill be deposited in
the townwide highway fund and
beutilized for thepurchaseofsalt
and fuel going into next winter.
Not glamorous, but it is sound
Again, not showy, but I am in
theprocessofworkingwithGen-
eseeCounty'sMatt Landers in a
consortiumofmunicipalitieswith
providing you all with the best
chance of realizing some State
refunds in their new tax freeze
program. It is very complicated
and there are many restrictions
(of course, it appears the most
money will go to downstate
residents), but I am hoping our
cost-savingmeasures implement-
ed over the past few years will
assistourcommunityaswellwith
most importantly, aswecelebrate
the most important secular holi-
dayof the year,HappyMothers'
Day toallmothers,grandmothers,
step-mothers, and fostermothers,
and see you allAroundTown.
LeRoyMooseFamilyCenter
SpringRaffleCommittee
WouldLikeToThank
TheseFriends:
Cedar Street Sales&Rental •Crocker'sAceHardware
Bubba's Landscaping • LeRoyHardware
TomMcGinnis Excavating •BataviaLegal Printing
SmokinEagleBBQ&Brew • PizzaLand
Mill St.Wines&Liquors •VikingValhallaRestaurant
TheYngodess Shop • LeRoyCountryClub
Pastores Pizzeria •BW's SportsBar • Endof theRoad Inn
JeffresAgService • TheCuttingEdge
SanzoBeverage •WrightWisnerDistributing
Mooney's SportsBar •R&DOutlet
and everyone
who supportedour event!
"CompleteCarpentry Service"
M
ILLER
B
ROTHERS
B
UILDERS
CustomHomes •Remodeling•Additions
Roofing• Siding
DANIEL
MICHAEL