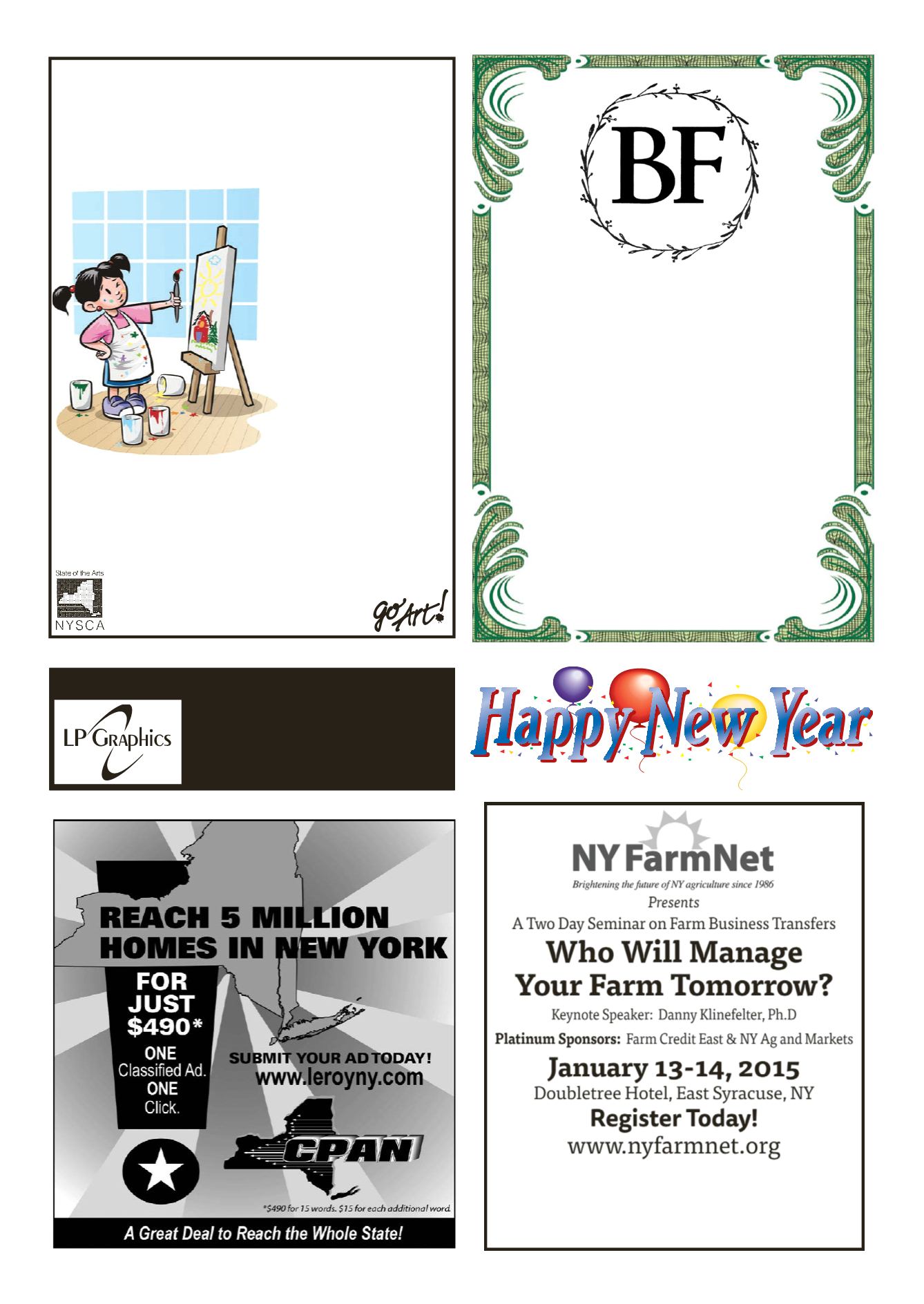 LEROYPENNYSAVER&NEWS -DECEMBER 28, 2014
1ChurchSt., LeRoy, NY14482
585-768-2201
FAX 585-768-6334
WeDo
FREE
Sponsorships are available!
Includes
all materials
andmeals
WoodwardMemorial Library
Monday, December 29
Call 768-8300or
register online at
This program ismadepossible by the
NewYorkStateCouncil on theArtswith the
support of GovernorAndrewCuomo
and theNewYorkState Legislature.
Victor L. Blood andMaudaline L. Blood
CharitableFoundation, Inc.
TheVictor L. andMaudalineL.
CharitableFoundation, Inc.
is pleased to announce the following organizations
will receive a total of $35,078
in grant funds in 2015.
LeRoyNursery School
LivingWatersChurch
LeRoyAmericanLegion
LeRoyHistorical Society
FaithCommunityChurch
LeRoyLoyalOrder ofMoose
LeRoyChristianCommunityProject
Grace'sKitchen
LoveBugsPre-School
LeRoyAmbulance Service
LeRoyCommunityPool