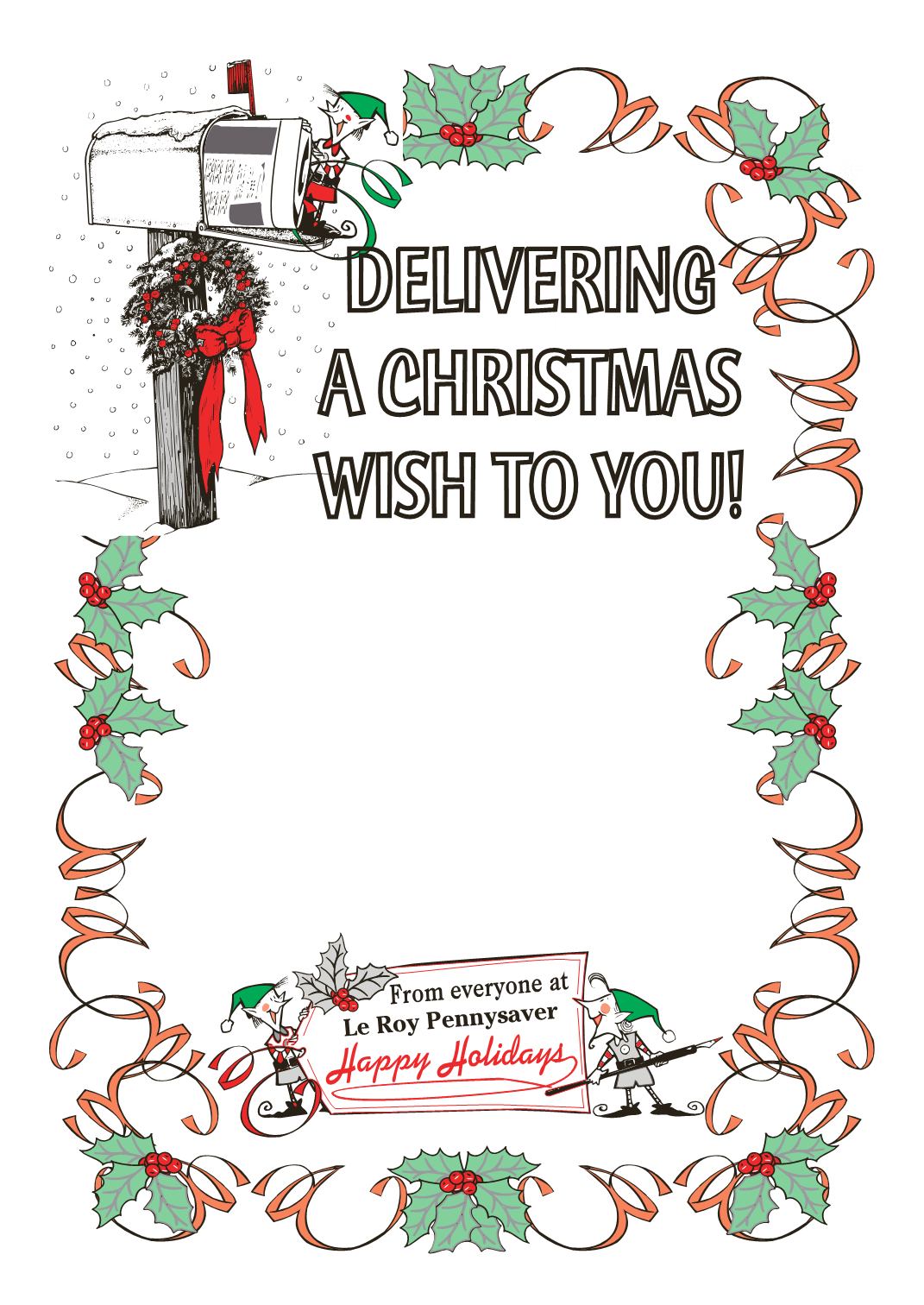 LEROYPENNYSAVER&NEWS -DECEMBER 28, 2014
Play games, make crafts and have fun!
LEROY
Pennysaver
DELIVERING
ACHRISTMAS
WISHTOYOU!
IT
takes a lot of time and effort from a combined
group of people to bring
TheLeRoyPennysaver
to you everyweek.
A
ndwe all want to take amoment towish you and
your family a veryMerryChristmas and the
happiest NewYear!
It's beena pleasure to serve you this past year
andwe look for
365 new opportunities in 2015!
So our employeesmay enjoy this special holiday season
with family and friends ...
OurOfficeWill Be Closed: Wed., Thurs. &Fri., Dec. 31st, Jan. 1st &2nd
Wewill reopen:Monday, January 5th.