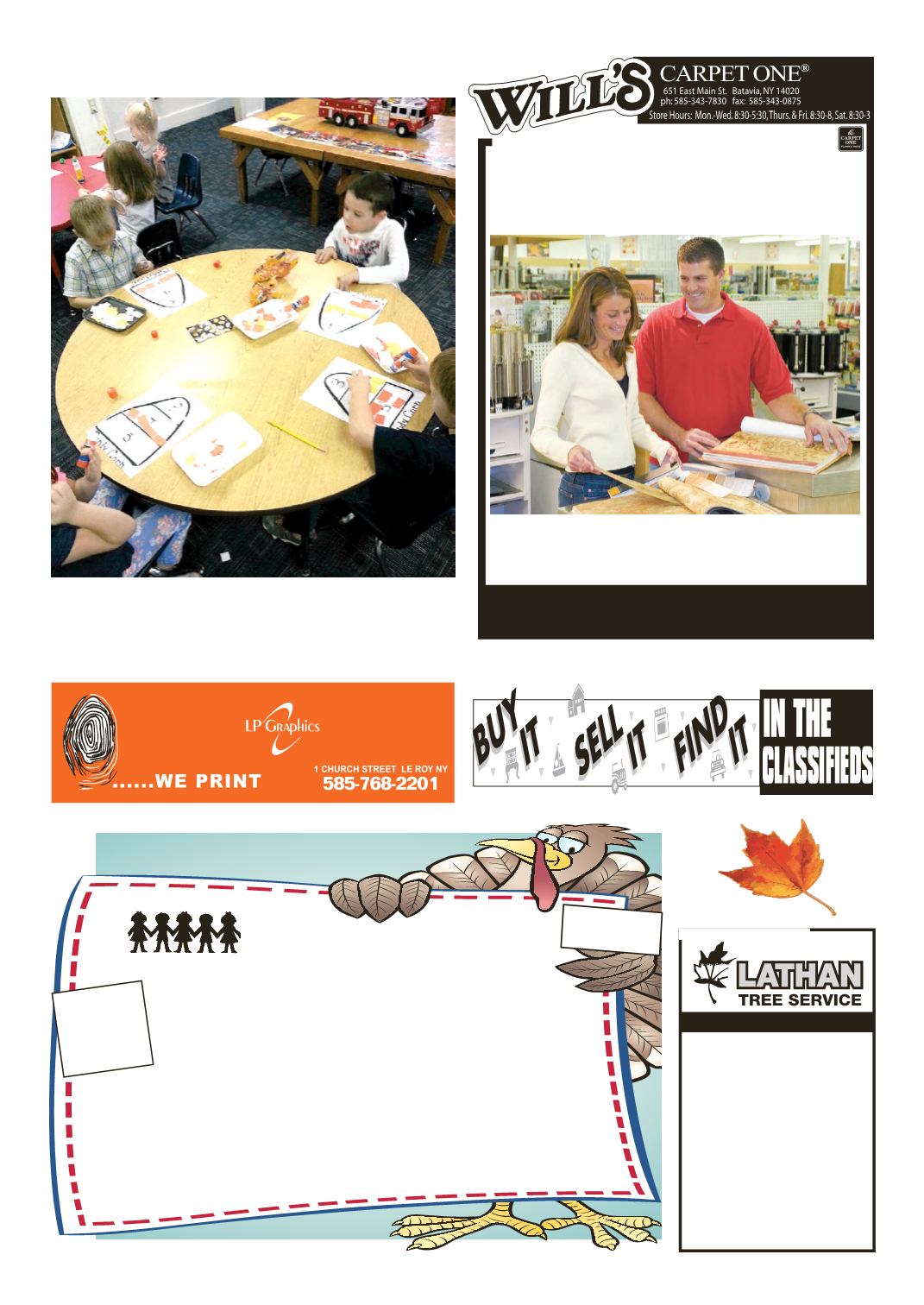 LEROYPENNYSAVER&NEWS -OCTOBER 26, 2014
FLOOR
&HOME
TheONE store for your perfect floor.
DoubleRoll
$14.99
Borders
$7.49
5K-WALK/RUN
ToBenefitTheChildrenOfLeRoyNurserySchool
Saturday, November 8, 2014
Register at
WalkersStart at 9:00am • Runners at 9:30 a
m
at theSummit Street TennisCourts inLeRoy
Register Fee - $25 • DayOf Race $30
Early registration guaranteed a long sleeve race shirt! REGISTERTODAY!
Call Karenat 768-4907OR visit:
We StillHave
ClassOpenings
Universal
Pre-KKids
experience
full day
LATHANTREESERVICE
TreePruning
Fertilizing/IPM
TreeSurgery
TreeRemoval
StumpRemoval
Planting
FreeEstimates Fully Insured
Here are some of the 3 day Love Bugs Pre-K friends working
very hard on amath lesson. In Pre-K, math is incorporated in
everyday learning. At the endof this lesson everyonehada spe-
cial, sweet treat.Math is fun!
LoveBugsAtWork
lpgraphics.net