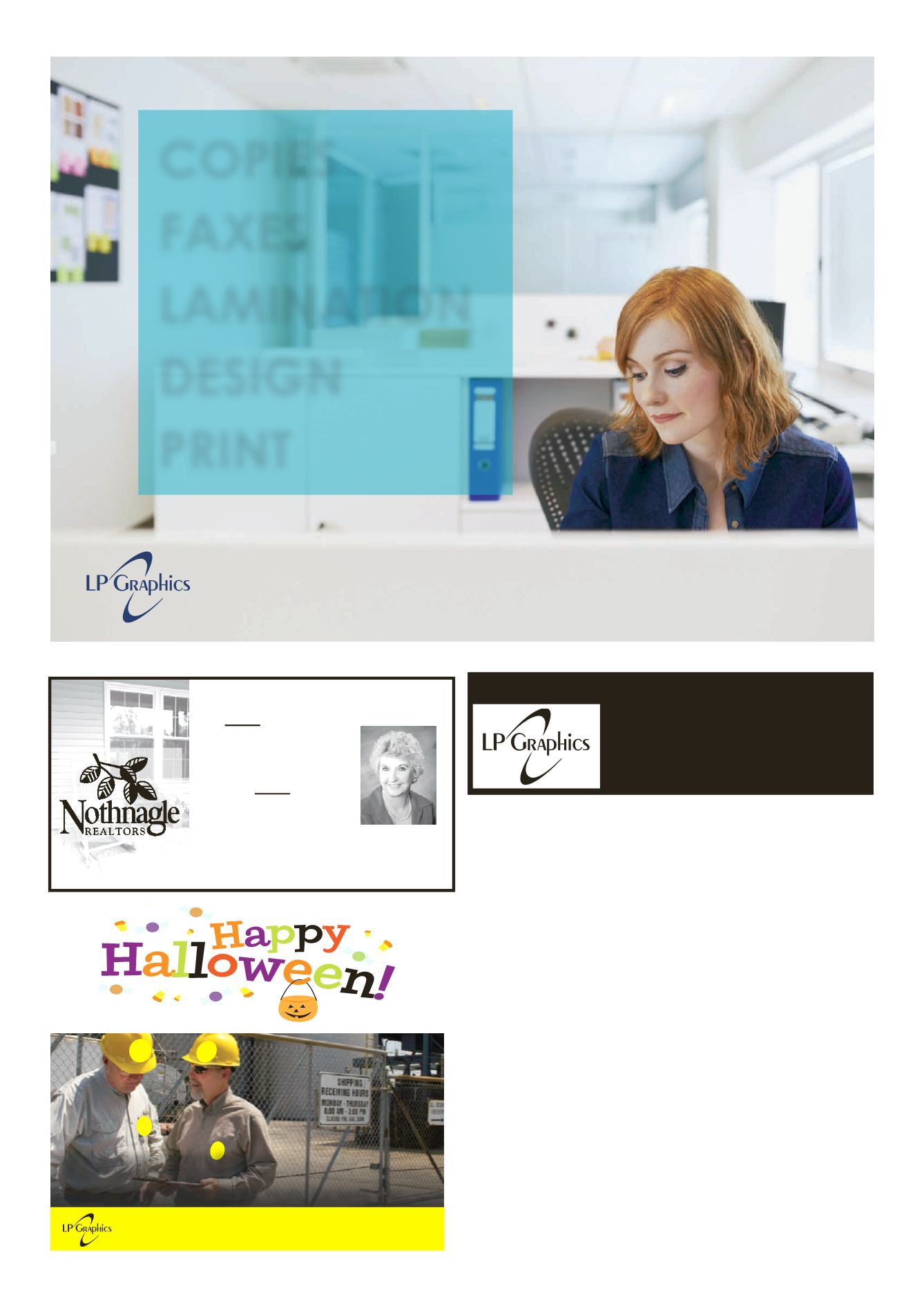 LEROYPENNYSAVER&NEWS -OCTOBER 26, 2014
Batavia
585-343-6750
NOW is theBEST time
toBUYwith the interest rates
at their lowest!
Don't wait
toBUY -
call
LindaBeaumont
for all your real
estateneeds.
LindaBeaumont
Home (585) 768-6315
LicensedReal Estate
Salesperson
Multi-MillionDollar Producer
10/21/2014 - 25 year old JoshuaM. Gaudioso of 114Lake Street
was arrested by the LeRoy Police Department on 10/20/2014 and
chargedwith one count of Petit Larceny, a Class A-Misdemeanor.
It is alleged that on or about September 24, 2014, Gaudioso stole a
laptop computer valued at under $1,000 from an acquaintance.
Gaudioso was issued an Appearance Ticket and is scheduled to
answer the charge inLeRoyCourt on 10/27/2014.
10/21/2014 - A former Le Roy resident has been charged with
four countsof burglaryandonecount of grand larceny for allegedly
stealing calves from local farms.
JanetM.Knauss, 49, ofCaledonia, isaccusedof stealing16calves
during four separate burglaries in July. The calves were valued at
$3,164. Investigatorscontend thatKnaussstole thecalvesand raised
the calves and other livestock at a location in theTown of Stafford.
Fourcalveswere reportedly recoveredat that locationand returned
to the owner. The other calves were allegedly sold at auction and
OnOctober 21, 2014, Knauss was arrested on the above charges
and arraignedbeforeLeRoy JusticeSehm. Followingher arrest and
arraignment,Knausswas releasedunder supervisionofGeneseeJus-
tice. She is scheduled to reappear inLeRoyTownCourt on11/5/14.
1ChurchSt., LeRoy, NY14482
585.768.2201
raphics.net
COPIES
FAXES
LAMINATION
DESIGN
PRINT
Dress Shirts, Polos, Vests, Hats, Jackets, Etc.
1ChurchSt.
LeRoy, NY14482
585.768.2201
1ChurchSt., LeRoy, NY14482
585-768-2201
FAX585-768-6334
WeDo