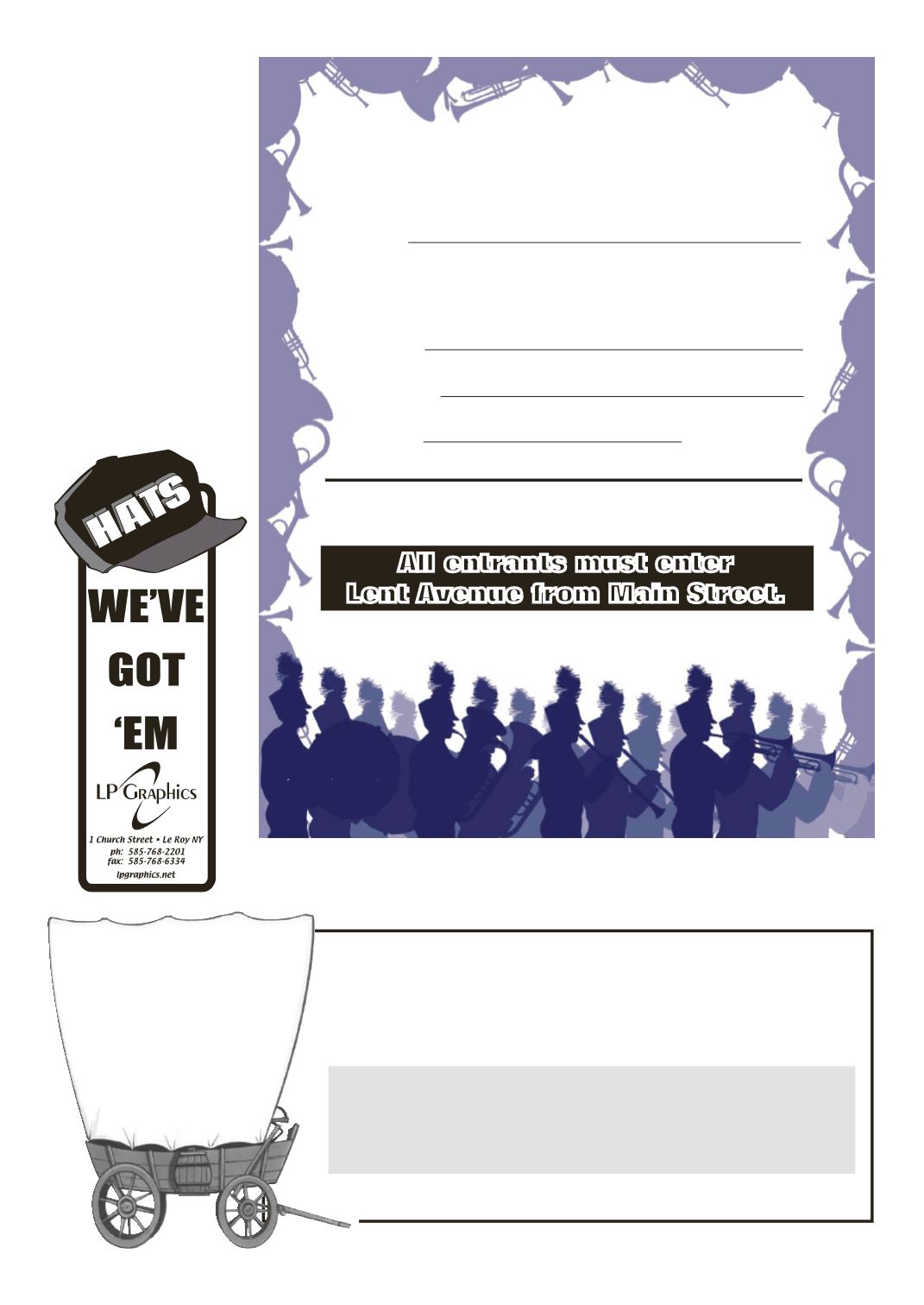 LEROYPENNYSAVER&NEWS - JUNE 1, 2014
WeCan't DoBusiness FromAn EmptyWagon
SERIOUSLY,WENEED LISTINGS!
Why?Becausewehavea varietyof buyers looking for properties.
Now is the time to list your propertywithus.
WE SPECIALIZE INYOURAREA!
We feel that amajor part of our success is due to the fact
thatwe specialize inacertainarea.
(LeRoy•Caledonia• Pavilion• StaffordandBergen)
Giveus a try, youwon't bedisappointed!
NOT THE BIGGEST - JUST THE BEST!
Mail to:
7132Thwing Road, Le Roy,NY 14482
OFFICIAL 2014
Oatka Festival Parade Application
Date: July 19th
Group:
Rules:NO throwingofcandyorotherobjects to thecrowd.
Parade forms on LentAvenue at 10:00 a.m.
Parade Begins at 11:00 a.m.
All entrantsmust enter
Lent Avenue fromMain Street.
1st team9 - 86pts ... TSkalny, J
2nd team 7 - 79 pts... DAnchor,
R Ianita, PO'Geen,KCapwell
3rd team 2 - 74 pts...CBump,
DAnchor #7,ACappotelli #6
LorenWetzel
SeniorGolf
League