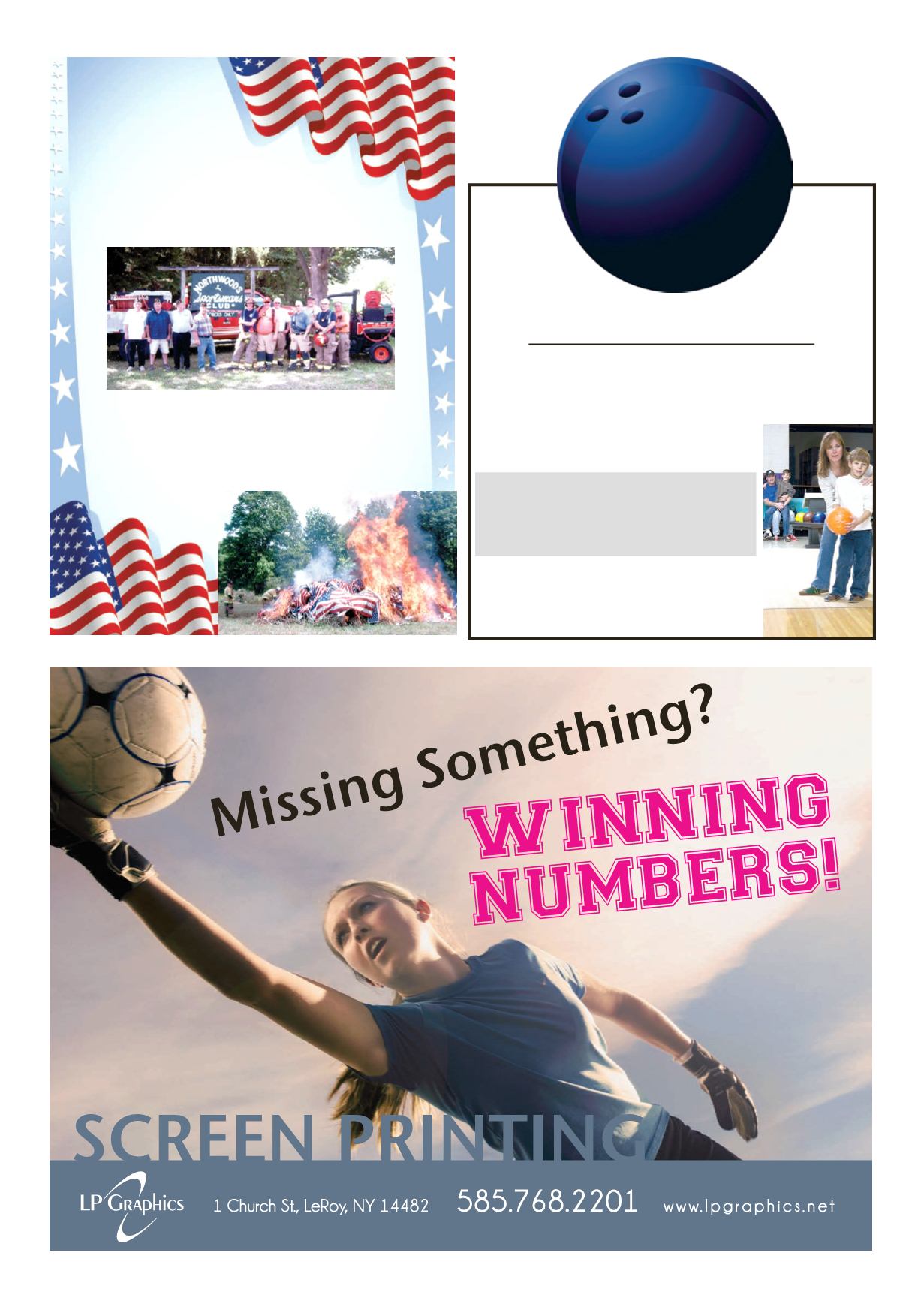 LEROYPENNYSAVER&NEWS -AUGUST14, 2016
SIGN-UPS
LeaguesNowForming!
INDIVIDUALS andTEAMSWANTED
MondayNight Ladies - 4PersonTeam
TuesdayNight 4Man,Women orMixed
WednesdayNight 5Man,Woman orMixed
ThursdayNight 4Man IndividualsNeeded
LeRoy
Legion
Lanes
53WestMainSt.
LeRoy, NY
585-768-8597
Saturday, Sept. 10th
Starting atNoon
$20RegistrationFee (includes SanctionFee&T-shirt
Inaccordance
with FlagCode
of the
United States:
The Flag, when it is in suchcondition
that it is no longer a fittingemblem for
display, shouldbedestroyed inadignified
way, preferablybyburning.
Therefore, on Sunday, August 7th, 2016,
Botts-FiorittoPost 576, American Legion in
cooperationwithNorthwoods Sportsmen's
Cluband LeRoy FireDepartment helda
FlagBurningCeremonyat Northwoods.