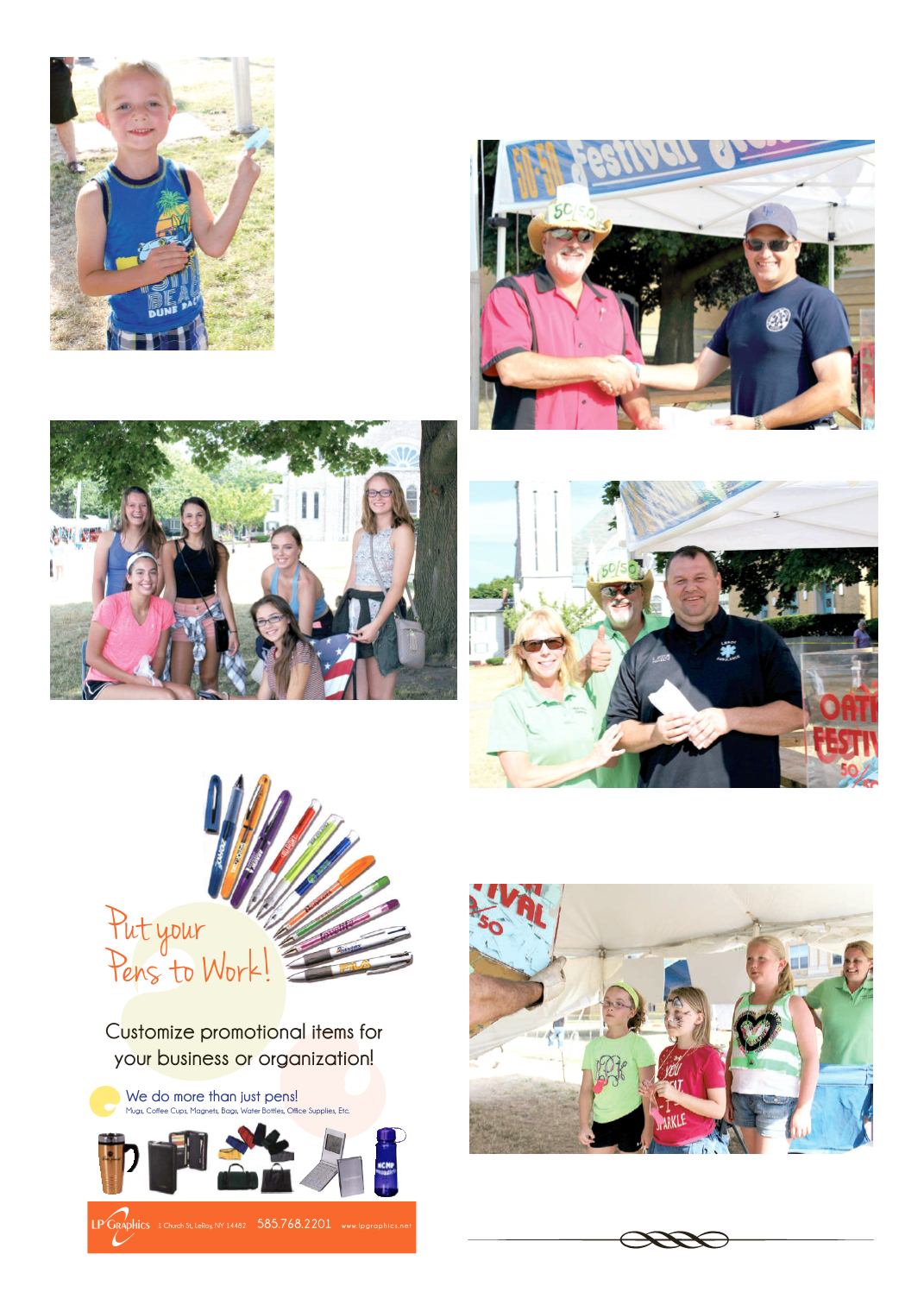 LEROYPENNYSAVER&NEWS - JULY 24, 2016
TeenGirls enjoying festival! The sunshine andbright sky kept
thecrowdson theFestival site throughout theday.Many families
and friends enjoyed thebands, activities and food.
Saturday&SundayOatkaFestival
RaffleResults
MatthewHawley, 4 yrs. old from
Bergen, pulled Saturday's $500
winning ticket.
Theprizewasawarded toJonCinelli,aLeRoyParamedicwork-
ing theFestival.
like a repeat performance
The raffle funds are used
to make this festival suc-
Chuck Dodson, a Bergen Resident, bought tickets on Sunday
after his co-worker/friend Jon had won Saturday's prize. He
hasbeenaParamedic since2006, andneverexpected towin the
grandprize of $1,980.
AlainaPowers, 7yrs old fromLeRoy, picked thewinning ticket.
She was working the Info BoothwithReilly Powers andAnna
Long.