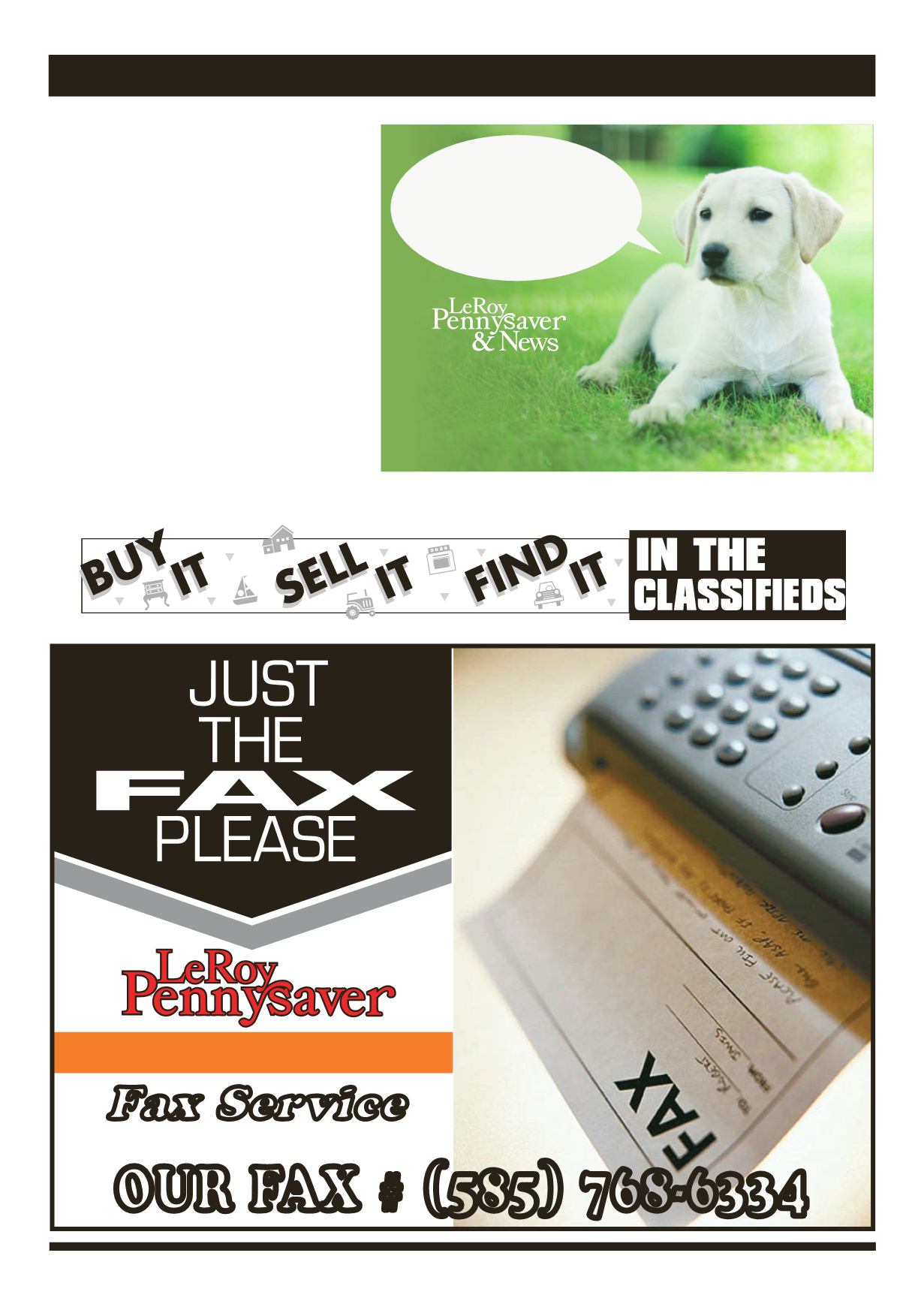 LEROYPENNYSAVER&NEWS - JUNE 5, 2016
PROMOTE YOUR UNIQUE
PRODUCT,
SITE! Advertise with us! Reach
asmanyas3.3million consum-
ers in print -- plusmore online
-- quickly and inexpensively!
Ads start at $229 for a25-word
ad. Visit us at AdNetworkNY.
comor call 1-877-275-2726
PROTECT YOUR HOME
fully customizable security and
24/7 monitoring right from
your smartphone. Receive up
to $1500 in equipment, free
(restrictions apply). Call 1-800-
ULTIMATE BUNDLE
RECTV & AT&T. 2-Year Price
Guarantee-Just $89.99/month
(TV/fast internet/phone) FREE
Upgrade. New Customers Only.
REVERSE MORTGAGES:
eligiblecashoutofyourhome&
eliminatemortgage payments.
Seniors 62+! FHA insured.
Purchase, refinance &VA loans
also. In home personal service.
Free 28 page catalog. 1-888-
660-3033. All IslandMortgage.
XARELTOUSERS
complications due to internal
bleeding (after January 2012)?
If so, youMAY be due financial
compensation. Ifyoudon'thave
anattorney,CALL Injuryfone to-
ADIRONDACK PARK COTTAGE
for rent, Raquette Lake. $650
per week. Modern kitchen,
bath, dock, TV. Sleeps 6. For
brochure 1-716-870-2376 or
7282 Gerald Drive, Hamburg,
Advertise•Classifieds•News
HelpWanted•CommunityCalendar
1ChurchSt., LeRoy, NY14482
585.768.2201
1ChurchSt., LeRoy, NY • (585) 768-2201