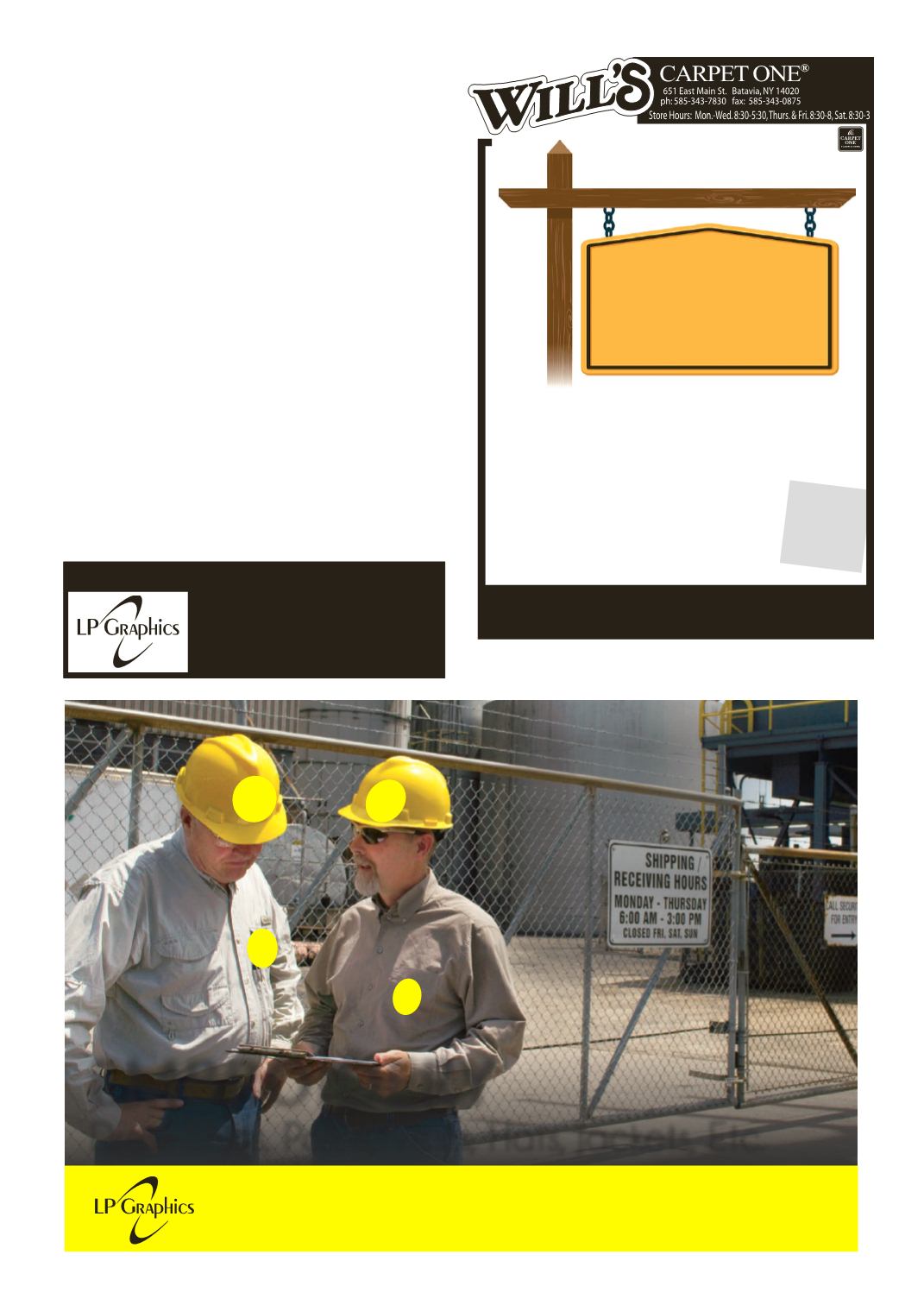 LEROYPENNYSAVER&NEWS -APRIL 3, 2016
1ChurchSt., LeRoy, NY14482
585-768-2201
FAX 585-768-6334
WeDo
• Professional Installation Available
TheONE store for your perfect floor.
1ChurchSt., LeRoy, NY14482
585.768.2201
raphics.net
Dress Shirts, Polos, Vests, Hats, Jackets, Etc.
Genesee County Dances for
AdultswithDevelopmentalDis-
abilities started back in 2002 as
part of an internship project by
Pat Iamon a student at SUNY
Brockport. This "one-time"
event, with the help of many,
many dedicated volunteers has
been sponsoredbyByronLadies
Auxiliary and has been held at
the Byron Fire Hall for the past
from September through May
up until last year when dances
werecutback fromnine to three.
All of the dances were well-at-
tended, themed and provided
much-needed community based
fun for all of Genesee County's
adults with developmental dis-
abilities livingat home, ingroup
"Circumstances have changed
for us and sadly it's time thatwe
cut backon thedances tooneper
year. Our volunteers are mostly
retiredandsomeofusheadsouth
for most of the winter; so rather
than stop thedances all together,
we decided to cut back to one
greatdanceperyear,"saidIamon,
dance coordinator. She plans to
make the announcement at the
next dance; the PJ Dance on
Thursday,May12that theByron
FireHall from6:30pm-8:30pm.
As always the dances are open
to all individuals with develop-
mental disabilitiesages13andup
living inGeneseeCounty.Anyone
wantingmore information on the
dances can call Pat Iamon 245-
2918 or LauraPlatt 548-2245.
GeneseeCo. Dances forAdults
WithDevelopmental
DisabilitiesGearingBack
FeaturingLee'sCarpet
•25YearTextureRetentionWarranty
•LifetimeStainandSoilWarranty
Sale
(Don'tDo ItYourself)
D.D.I.Y.
FLOOR
&HOME