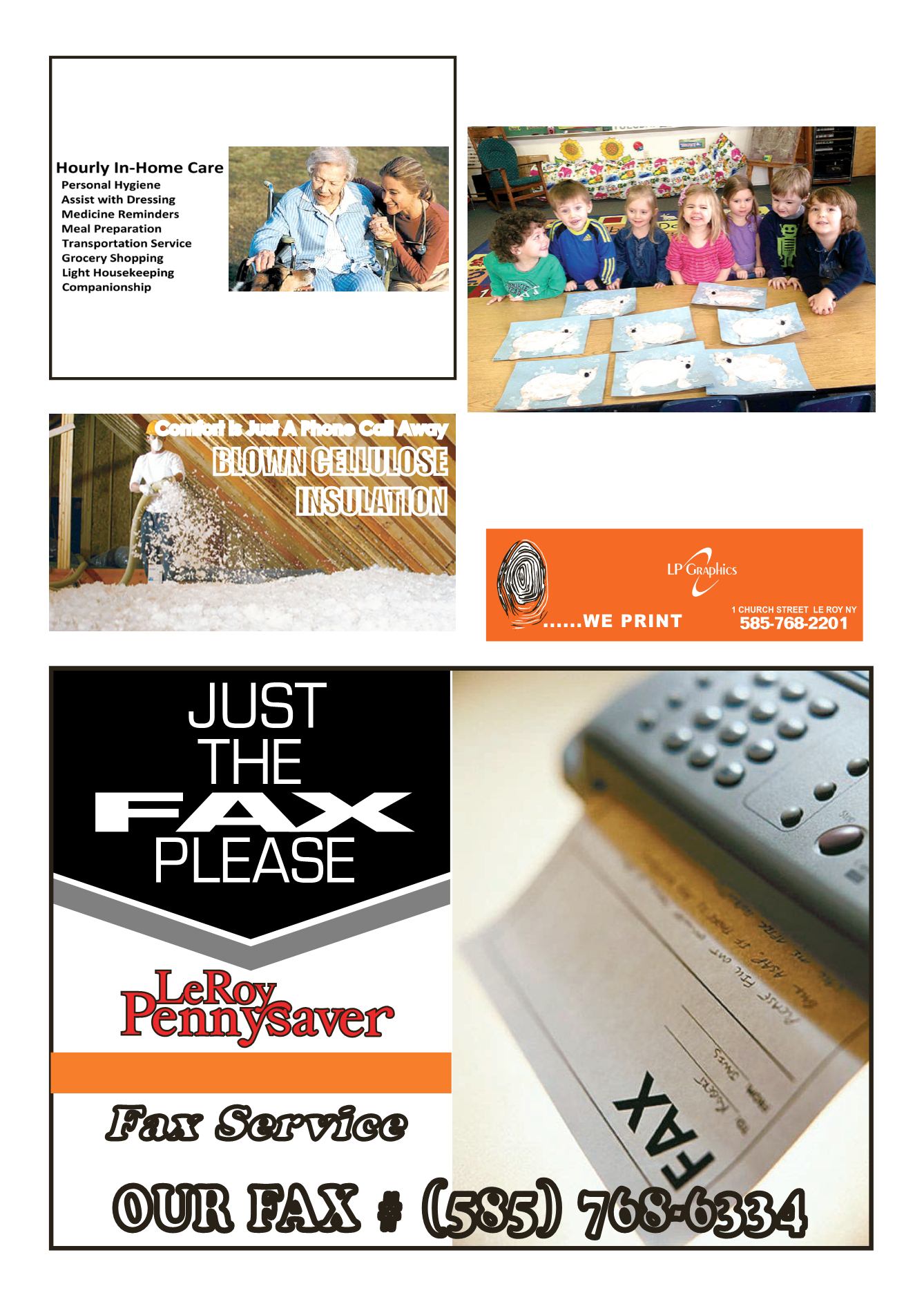 LEROYPENNYSAVER&NEWS - JANUARY 24, 2016
HelpingHands In-HomeCare
CaringPeopleAssistingSeniors!
"AnAlternativeToAssistedLivingOrANursingHome"
"Love begins by taking care of the closest ones -
the ones at home."
"Local PeopleYouKnowandTrust"
FullyLicensed, Certified& InsuredSince2010
BarbaraRider-Hotze 737-7264 • HowardHotze, Jr. 690-7811
1ChurchSt., LeRoy, NY • (585) 768-2201
After reading one of their favorite Polar Bear books, the
Playgroup children at Love Bugs Preschool got out their
paint brushes, made some puffy paint and painted their own
polarbears!After theywerefinished, theydanced together to
some polar bear action songs.What a funmorning of paint-
ing and dancing!
PolarBear, PolarBear
WhatDoYouHear?
lpgraphics.net
Comfort Is Just APhoneCall Away
Call Andyat 585.297.8198
For Free Estimate