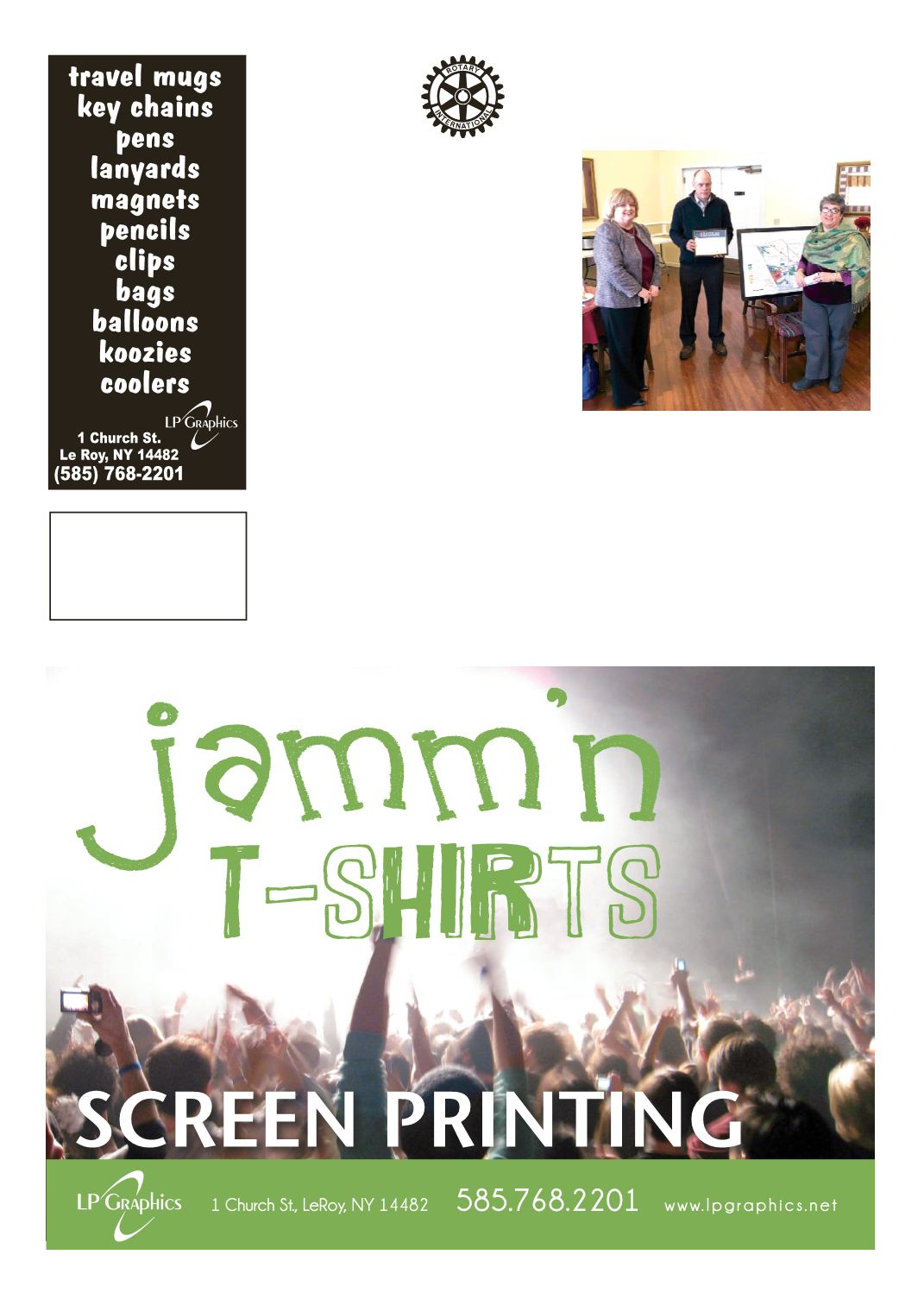 LEROYPENNYSAVER&NEWS - JANUARY 24, 2016
President Gugino rang the bell
tobegin theweeklymeetingat the
Greens of Le Roy.We had some
guests today togiveus anupdate
on the America's Best Commu-
nity Competition. Those guests
included; Claudia Moore from
Frontier Communications, Mark
MassefromGeneseeCountyEco-
nomicDevelopment andCounty
Legislator Shelly Stein. They
informed the group that LeRoy/
Byron-Bergen was not selected
to continue to the next level of
theABC competition. However,
Le Roy was awarded grants
for enhancing our Community.
A great deal of hard work was
put into this and the committee
thanked Rotary for their support
made to the group about upcom-
ing events. The Super Bowl TV
Raffle is set for February 6th at
the Legion. The prize is a 55"
cards! The fining session didn't
end there. Bob Boyce was fined
for his grandson's amazing bas-
ketball abilities. Mary Margaret
Ripleywas fined for her blog on
mealtime prepping. Scott Mc-
Cumiskey was fined for having
toomuch funonNewYears'Eve.
the Genesee County Economic
Development Center gave the
LeRotary
Notes
Program. Heprovidedanupdate
of theSTAMPProject. There are
plans for a large manufacturing
facility in the Town of Alabama
that will be built over 3 stages.
Hewasalsoable toupdateon the
closing on the land purchase for
LeRoyTechPark this spring.
Please support our SuperBowl
TVRaffle. LikeusonFacebook.
Don't waste precious time