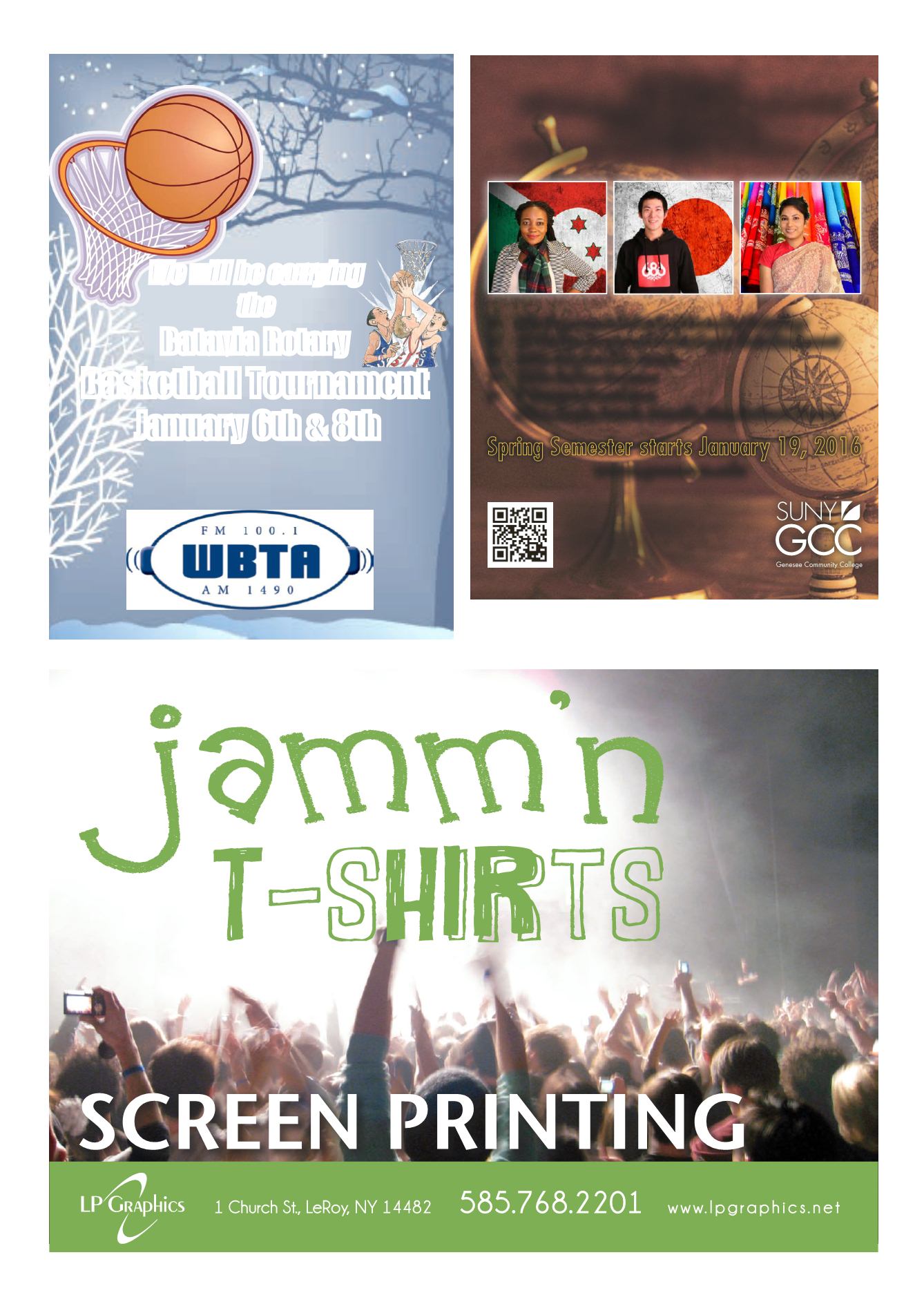 LEROYPENNYSAVER&NEWS -JANUARY 3, 2016
GCCWelcomed
151 International Students
this Fall.
Join them this Spring...
And Discoverwhy
GCC is somuchmore!
65+ Degrees
including Food Processing Technology
15Online Degrees
including Supply ChainManagement
165+ Scholarship Funds
100+ Online Courses
7 Campus Locations:
Albion, Arcade, Batavia, Dansville, Lima, Medina&Warsaw
To learn about holiday celebrations in
other countries fromGCC students,
scan the code or go to:
Spring Semester starts January 19, 2016
GENESEE COMMUNITY COLLEGE IS AN EQUAL OPPORTUNITY/AFFIRMATIVE ACTION INSTITUTION.
Tune Into ...