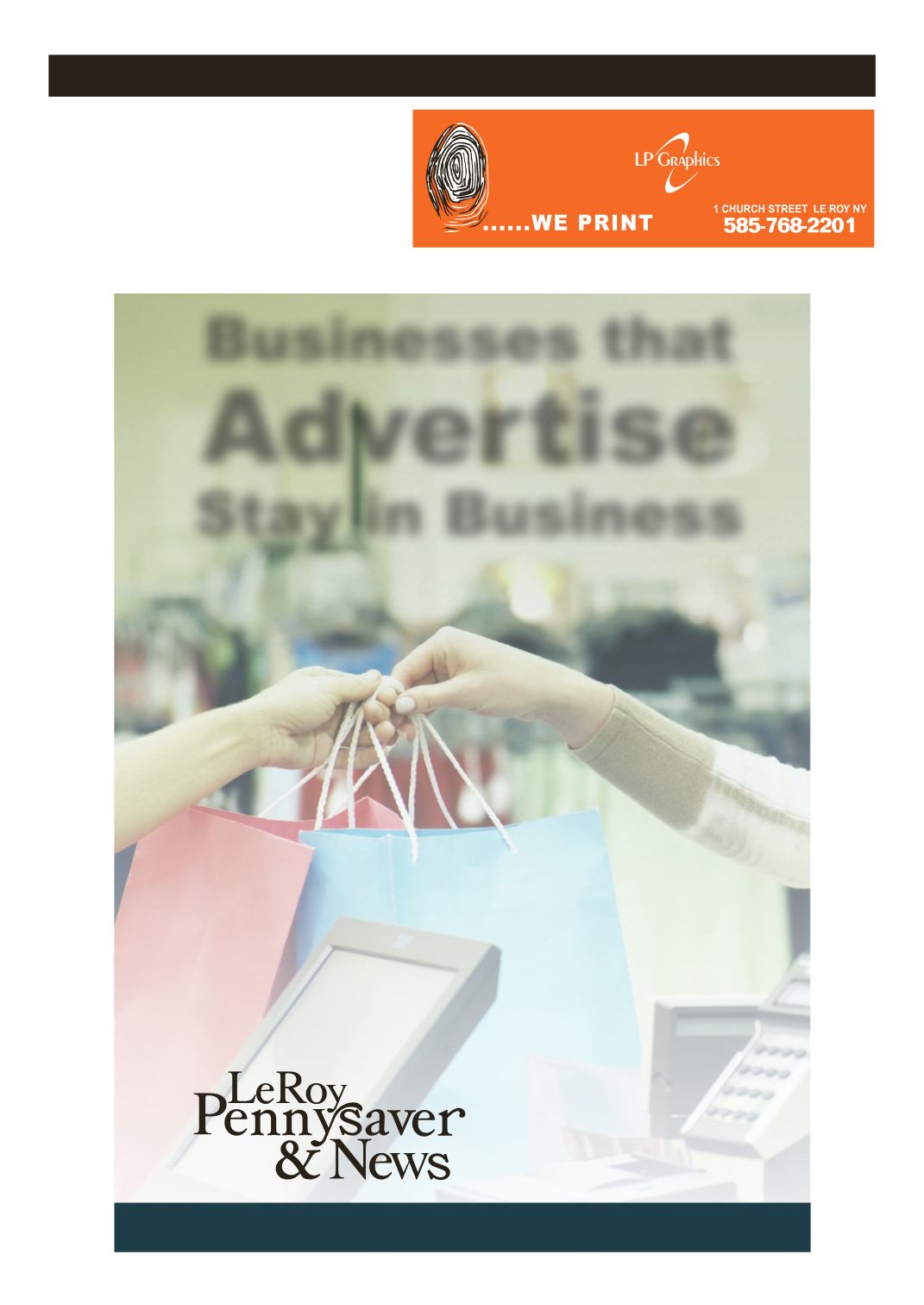 LEROYPENNYSAVER&NEWS -JANUARY 3, 2016
XARELTO USERS
complications due to internal
bleeding (after January 2012)?
If so, you MAY be due financial
compensation. If you don't have
an attorney, CALL Injuryfone to-
ISYOURVACATIONHOMEFOR
SALE OR RENT?
print tonearly4.3millionpoten-
tial buyers (plus more readers
online!) with a statewide classi-
fied ad. Advertise your property
for just $489 for a 25-word ad,
less for smaller coverage areas.
Visit AdNetworkNY.com or call
Advertise •Classifieds •News •HelpWanted •CommunityCalendar
585.768.2201
1ChurchSt., LeRoy, NY14482
oyny.com
lpgraphics.net