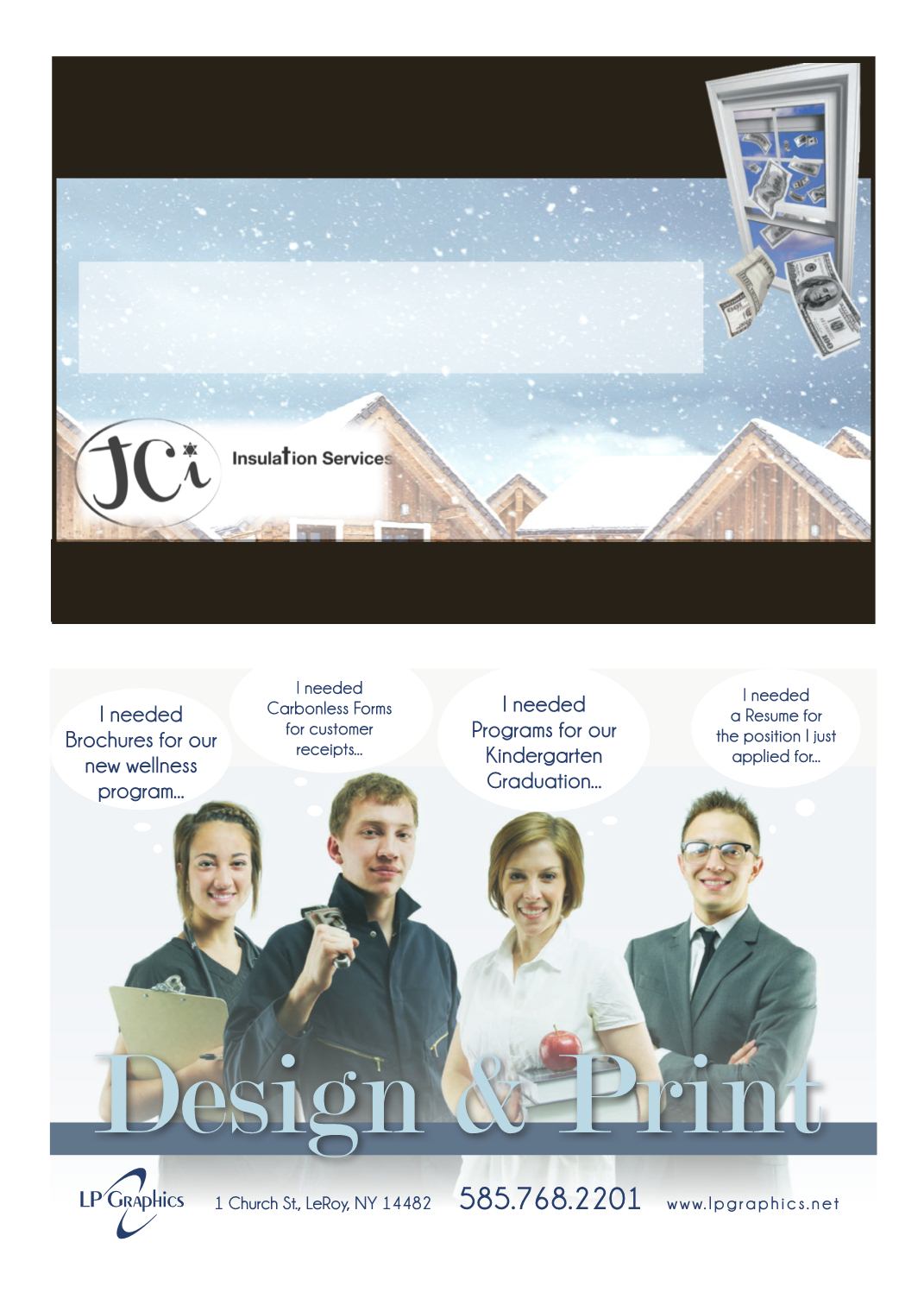 LEROYPENNYSAVER&NEWS - JANUARY 3, 2016
Insulation Is Key For SavingMoneyOn
MakeYour HomeMore Energy Efficient!
Freeestimates andefficient service
Materials and employees
made inAmerica! smile!
Web site:
Email:
Phone: 585-768-2003
Ice dams on the roof, cold rooms, drafts
mean higher energy loss
The 3 types of insulationwedoare:
fiberglass rolls, fiberglass or cellulose spray in
andpolyurethane spray foam.
Newadditions, newbuilds, andall attics andcrawl spaces.
Fluent inASL for theDeaf or Hardof Hearing.