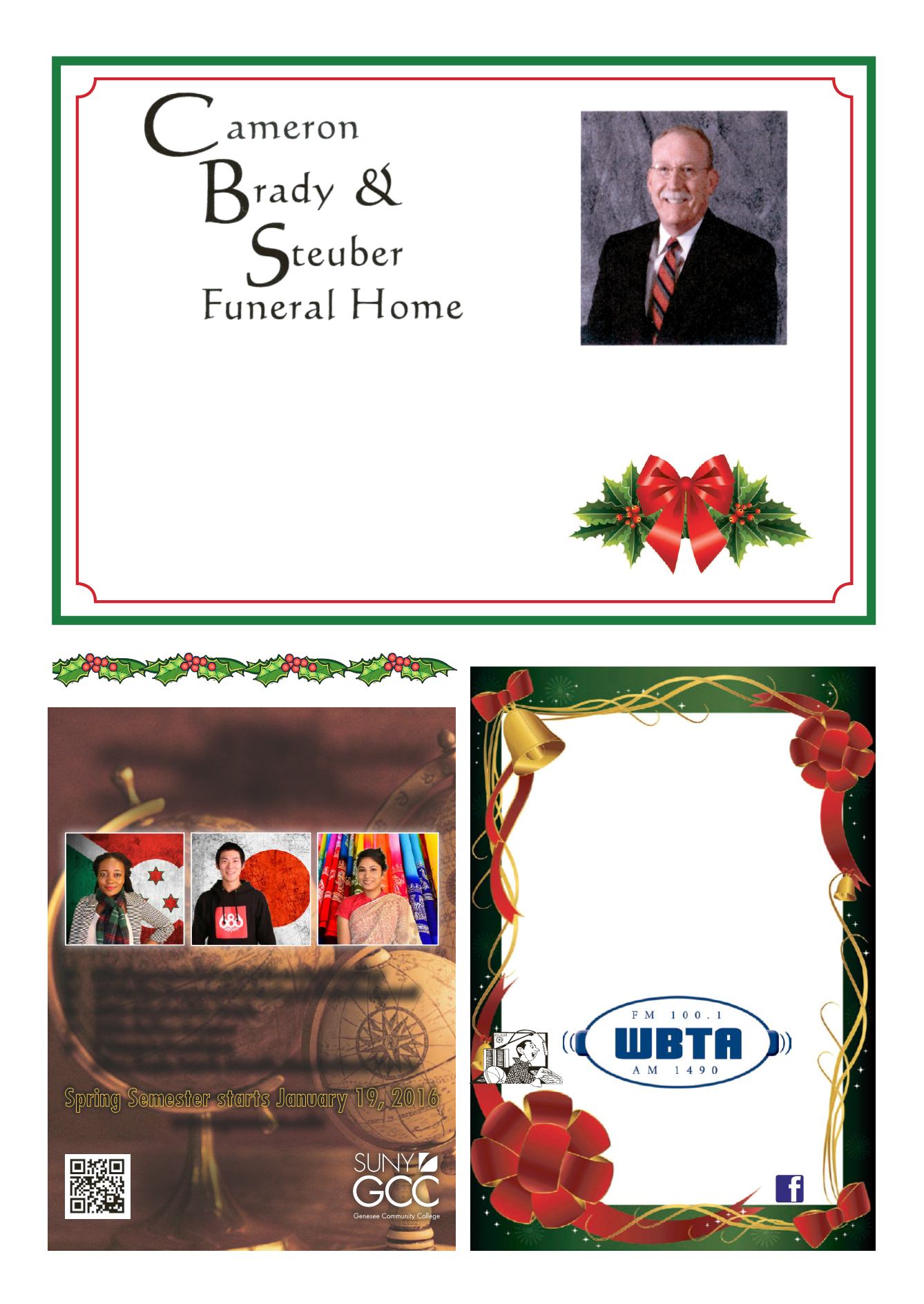 LEROYPENNYSAVER&NEWS -DECEMBER 27, 2015
FromOurHome ToYours,
We AreWishingYouABlessed
HolidaySeason and aWonderful 2016!
Providing full funeral andcremation services.
111Wolcott Street, LeRoy, NY 14482
(585) 768-6800
MerryChristmas
&HappyNewYear
from everyone at
WBTARadio.
Thank you for listening,
viewing ourwebsite and liking us
on face book.May yourNewYear
be prosperous and bright!
113MainSt., Batavia, NY 14020
GCCWelcomed
151 International Students
this Fall.
Join them this Spring...
And Discoverwhy
GCC is somuchmore!
65+ Degrees
including Food Processing Technology
15Online Degrees
including Supply ChainManagement
165+ Scholarship Funds
100+ Online Courses
7 Campus Locations:
Albion, Arcade, Batavia, Dansville, Lima, Medina&Warsaw
To learn about holiday celebrations in
other countries fromGCC students,
scan the code or go to:
Spring Semester starts January 19, 2016
GENESEE COMMUNITY COLLEGE IS AN EQUAL OPPORTUNITY/AFFIRMATIVE ACTION INSTITUTION.