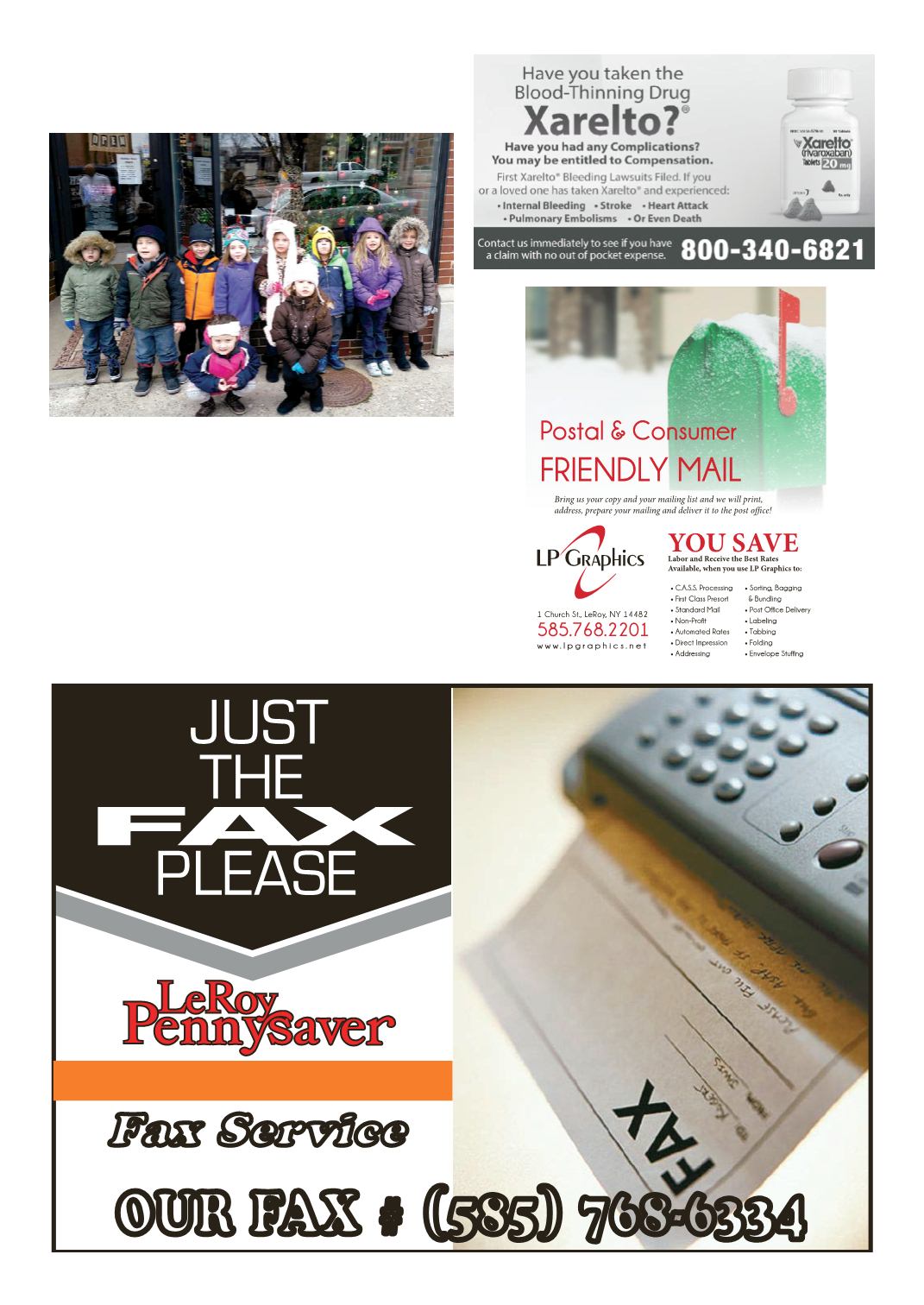 LEROYPENNYSAVER&NEWS -DECEMBER 27, 2015
1ChurchSt., LeRoy, NY • (585) 768-2201
AllisonM.Weaver
ofLeRoy,NY, hasbeennamed to the fall 2015
Dean's List at KutztownUniversity. To be eligible for Dean's List,
an undergraduate student must be registered for at least 12 credits
and have aminimum grade point average of 3.60.More than 1,650
studentswere named to the list.
The children of Sunshine Nursery School's Pre-K class did
some caroling around theVillage. The children loved perform-
ing the reindeerpokey!Afterwards, theywarmedupwith some
delicious hot cocoa and cookies.
SNSSpreads Some
HolidayCheer!