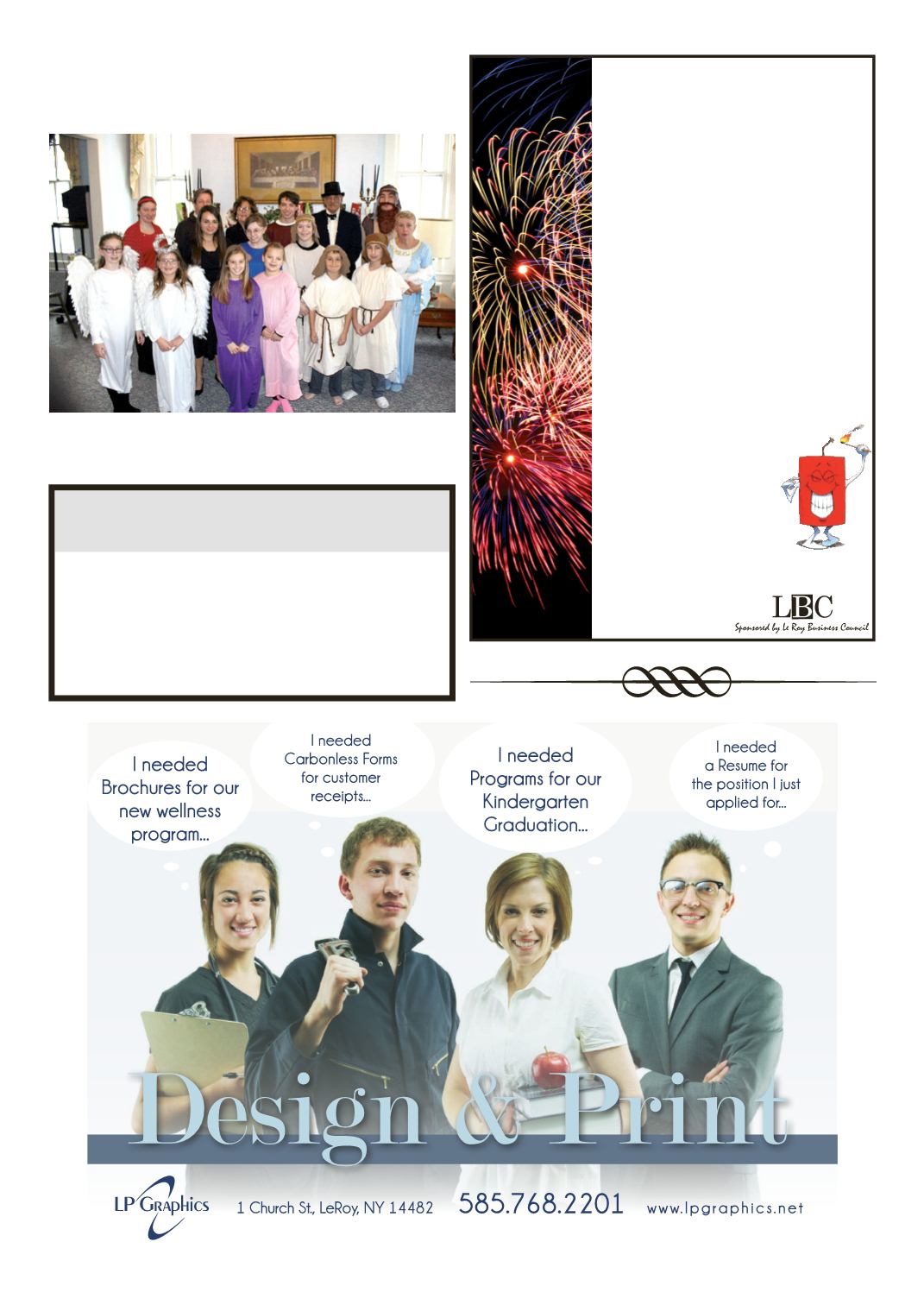 LEROYPENNYSAVER&NEWS -DECEMBER 27, 2015
ALLWORKMANSHIP GUARANTEED • INSURED
297-9097 • 768-7737
• InteriorPainting
• Plaster/LathRestoration
•Drywall&DrywallRepair
•TextureRemoval
• Floors Stripped
&Refinished
•OldCeilings&Walls
MadeLikeNew!
MikeDarby'sPatch&Paint
TheFirst PresbyterianChurch of LeRoypresented their annu-
al Christmas Pageant, Ebenezer, Jr, this past Sunday. May the
love of JesusChrist bewith youduring thisChristmas season.
Presbyterian
ChristmasPageant
StrollMain Street andVisit
Local Stores&Merchants
From 5pm-9pm
McDonald's:
Buy one get one free pepper-
mintmocha or peppermint hot chocolate
TheHobbyHorse:
Vintage&Vogue:
LeRoyHouse:
cider& coffee, games, andmore!
Many other great specials at
local restaurants& stores!
Fireworkson theOatkaCreek
Sponsored by: