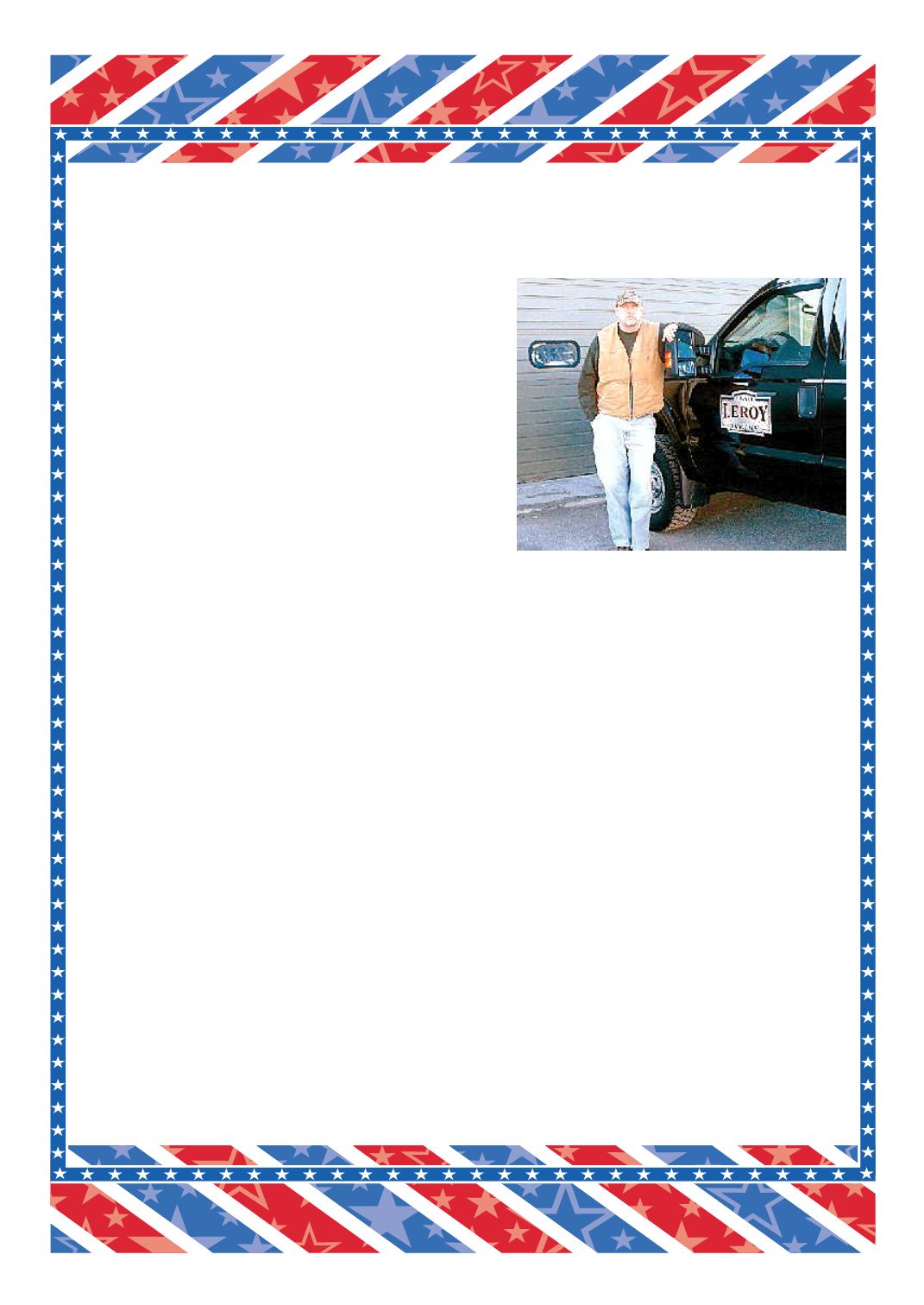 LEROYPENNYSAVER&NEWS -OCTOBER 11, 2015
20Years ofManagement Experience•Project Planning
Personnel Duties • PublicRelations
8YEARSOFHIGHWAY SUPERINTENDENT:
• Plowing&Managing Snow& IceControl
• InfrastructureManagement (roads, drainage, tree trimming& removal &
• Managing, incooperationwith TownBoard, our Transfer Station facility
• Annual Budget preparationandoversight of all HighwayDept. Financial
• Withcooperationof Town Board,manageour 9of our townownedceme-
• Cooperatingwith Town Board, Village BoardandDPW, School, NYSDOT,
LeRoyRec. Dept. and LeRoyPool Board.
• 6 years of managing LeRoy Pool facility andworkingdaily at pool man-
agingchemical levels, pumps& safety
• AnnuallyattendsCornellHighwaySchool, learningnew roadmaintenance
procedures, safety standards&highwaymanagement practices
• CooperateswithHighway Staff in fleetmaintenanceand fleet rotation
• Proven recordof shared services
• CivicService includes:MembershipatOatkaFishandGameClub, LeRoyFoot-
ball Sports Boosters, Boardof Directors ofGeneseeConservation Foundation
• Bornand raised in LeRoy