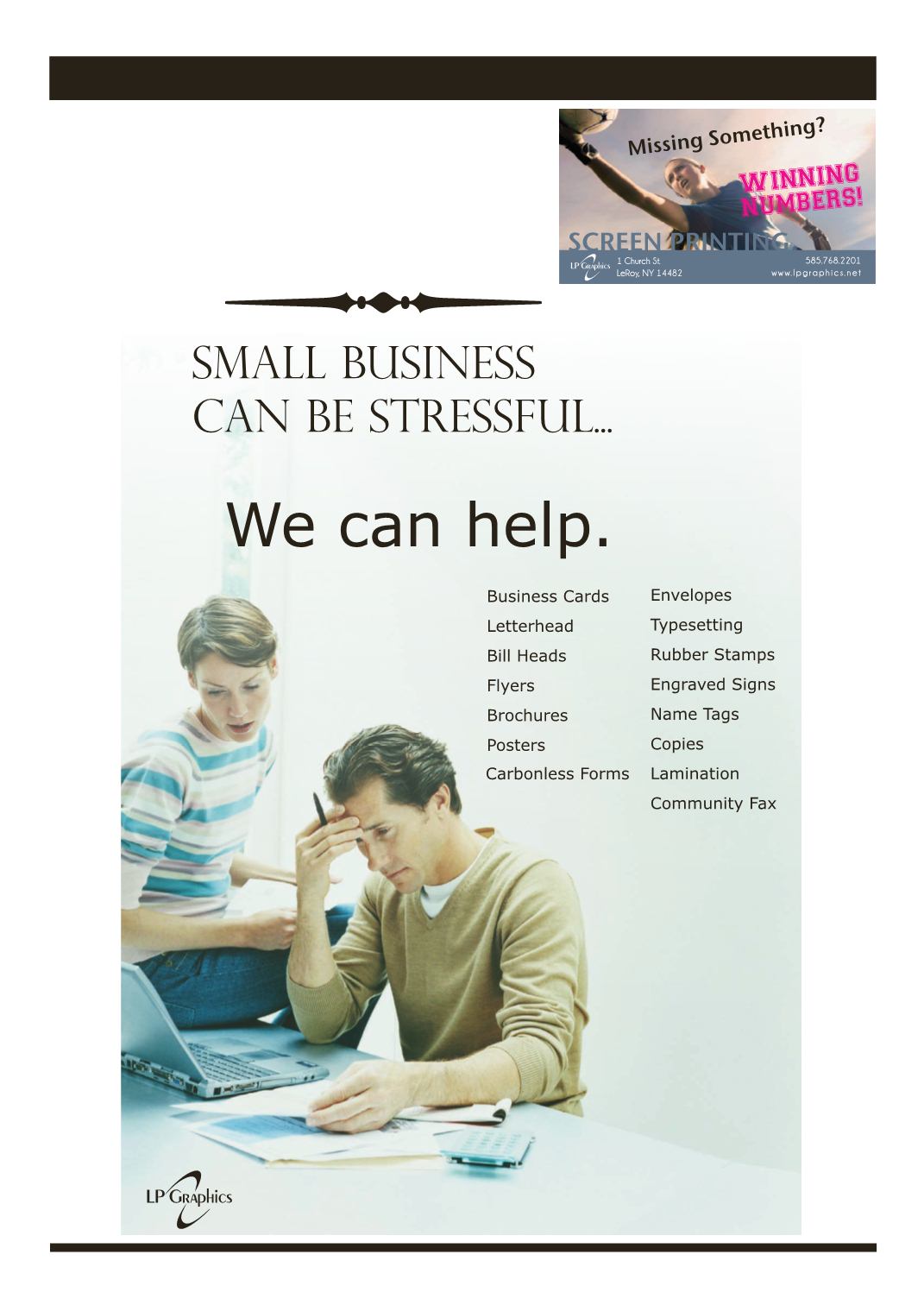 LEROYPENNYSAVER&NEWS -MAY 17, 2015
DISHNetwork -
LESS! Startingat$19.99/month
(for 12 months.) PLUS Bun-
dle & SAVE (Fast Internet for
$15 more/month.) CALL Now
ABOVE
GROUND
SWIM-
MING-POOL SALE!!
at Ridiculously LOW PRICES.
Starting at $1,700 (complete
DO YOU HAVE VACATION
PROPERTY FOR SALE OR
RENT?
nearly 3.4 million households
and over 4.6 million potential
buyers, a statewide classified
ad can't be beat! Promote your
property for just $489 for a 25-
word ad. Place your ad online
at AdNetworkNY.com or call
LOVEDONESNEED TOKNOW
-
Do they know what your fi-
nal wishes are? Complete this
easy, comprehensive guide
that won't leave them guess-
ing. Only $14.95 includes tax
& shipping; check Visa or MC.
Mail to PO Box 2847, Syracuse,
NY13220oremail cardassoc2@
1ChurchSt., LeRoy, NY14482
585.768.2201
raphics.net