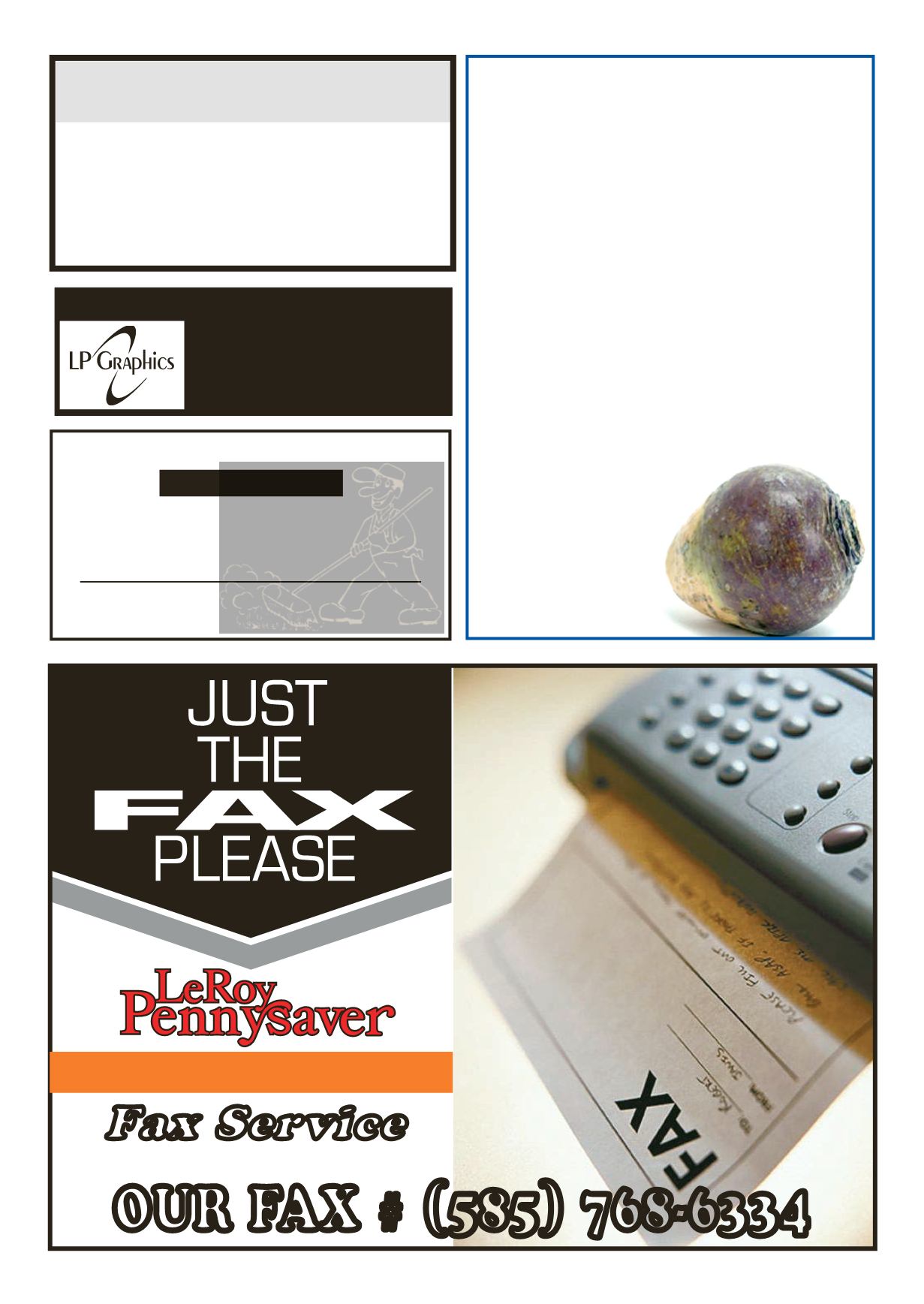 LEROYPENNYSAVER&NEWS - JANUARY 4, 2015
1ChurchSt., LeRoy, NY14482
585-768-2201
FAX 585-768-6334
WeDo
ALLWORKMANSHIP GUARANTEED • INSURED
297-9097 • 768-7737
• InteriorPainting
• Plaster/LathRestoration
•Drywall&DrywallRepair
•TextureRemoval
• Floors Stripped
&Refinished
•OldCeilings&Walls
MadeLikeNew!
MikeDarby'sPatch&Paint
CleaningService
•Carpet &UpholsteryCleaning
•Spot Cleaning&Odor Removal
•Tile&WoodFloor Cleaning&Waxing
•Complete Janitorial Services
How does one say thank you for a rutabaga?
Rutabagas - such handsome veggies and to
think I now have two! Ted, no one has ever
given me a rutabaga before. Some folks might
"turnip" their noses at rutabagas, but I thank
you as I have been "romaining" the county
I looked on the Internet and you can roast,
boil, mash and puree rutabagas. I am planning
a dinner party around my rutabagas. "Peas"
don't let this"leek"out as I would like it to be
I know this sounds"corny"but nothing"beets"
a dinner party planned around a"pear" of ru-
tabagas! It's a real economical meal too and
won't eat up my whole "celery".
I'll be sure to get some nice candles"tuburn"
1ChurchSt., LeRoy, NY • (585) 768-2201