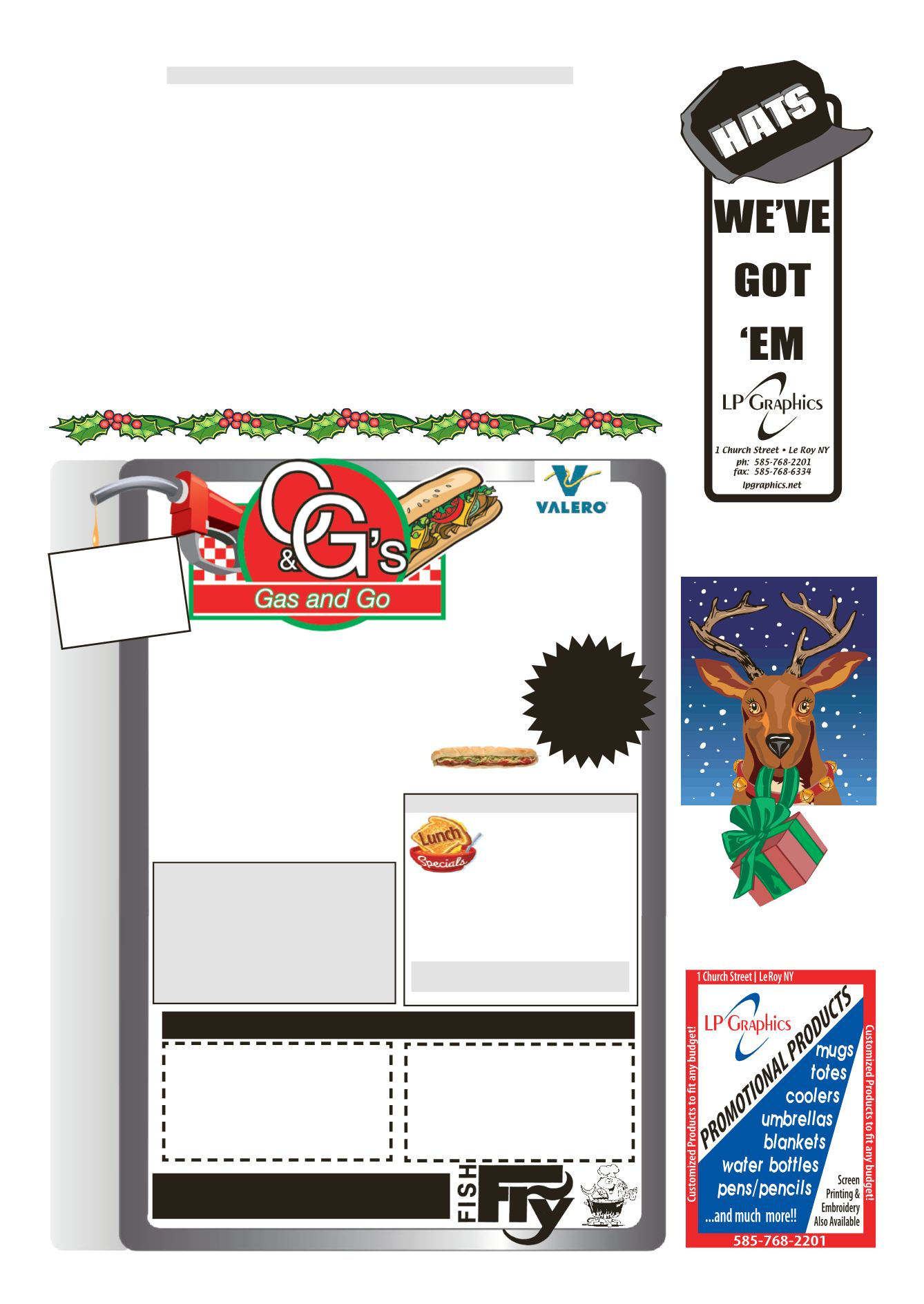 LEROYPENNYSAVER&NEWS -DECEMBER 14, 2014
byKimM. Cox
Superintendent of Schools
LeRoyCentral SchoolDistrict
Happy Winter? It seems like
the weather is having a hard
time deciding between winter
andspring thisDecember. Ican't
believe we are approaching the
final week of school for 2014!
There are still opportunities to
get into the holiday spirit with
ourstudents. Monday,December
15th is the Jr./Sr. High School
Holiday Concert at the High
School Auditorium, and Friday,
December19th, theeverpopular
Kindergarten Sing-A-Long will
beperformedat 10:00am inMe-
morialAuditorium.Asyouattend
these two events you will truly
see thecontinuumof learning that
studentsatLeRoyCentralSchool
District get to experience.
Once again, I would like to
thank thecommunity for coming
out to vote on the RITE project
last week. We are very excited
to get the process started. After
the New Year, we will begin
the design phase. The district
will be holding several different
meetingswith avarietyof stake-
holders tomake thesespecificde-
terminations. More information
will be coming as thesemeeting
schedulesaredeveloped. Asa re-
minder, once the design phase is
completed,wehopearoundMay,
the plans will be submitted to
the StateEducationDepartment.
Approval for these plans gener-
ally takes six to nine months. If
approved by December 2015 or
early2016,bids for theworkwill
goout.Theconstructionstartdate
is tentatively set for the springor
Buy 1LargeCheesePizza
..................................$8.99
Get SecondLargeCheesePizza
.....................$5.00
Extra toppings $1.50.
NoCouponsPlease.
EARLY BIRD PIZZA SPECIAL!!
Sun. •Mon. •Tues. -LargeCheese - 16"
FRESHMADE TOORDER SUBS
ColdSub
......................$7.99
Hot Sub
.............................$8.99
MEAL DEAL
NoCouponsPlease
LargeCheesePizza&
12BuffaloWingsBone-in
CheckOut
Our GAS PRICE
5¢OFF
Every SUNDAY
ExpiresDecember 31st
ExpiresDecember 31st
NotGoodWith Specials
NoCouponsPlease
Saturday& Sunday ONLY
SUPERSUBSPECIAL
(ColdSub)
Monday-Friday
$5.00
IncludesFountainDrink
Homemade Chili Available
ComingSoon ... Friday
s
Monday- StuffedShellswithRicotta&Roll
Tuesday- Mac&CheesewithRoll
Wednesday-TunaNoodleCasserolewithRoll
Thursday- ScallopedPotatoeswithHam
All LunchesComeWith
16 oz. FountainDrink!
*Subject to change